Hoover Library & Archives recently acquired the personal papers of Tang Zhenchang (1922–2002), a celebrated intellectual whose areas of interest encompassed history, journalism, cinema, screenwriting, and literature. Born in Chengdu, in the Sichuan Province of China, Tang graduated from Yenching University, China's preeminent Christian university in the modern era. He began his career in the late 1940s as a reporter for the Impartial Daily (Dagong Bao). During the Chinese Civil War (1945–49), Tang was posted in Shanghai and was noted for his sarcastic and critical reporting against Chiang Kai-shek and the Chinese Nationalist government. After the Chinese Communist takeover, Tang first served at the Central Film Bureau and its various Shanghai branch offices, and then worked as editor and reporter at the Shanghai-based Wen Wei Po. After the Chinese Cultural Revolution (1966–76), during which period he was purged, partly because of his early "rightist" screenwriting, Tang began undertaking historical research and quickly gained a reputation for his academic works on modern Chinese intellectual history and on the local history of Shanghai. In the 1980s he was appointed deputy head of the Institute of History, Shanghai Academy of Social Sciences, and became one of the pioneers advocating China's scholarly exchange with western scholarly communities.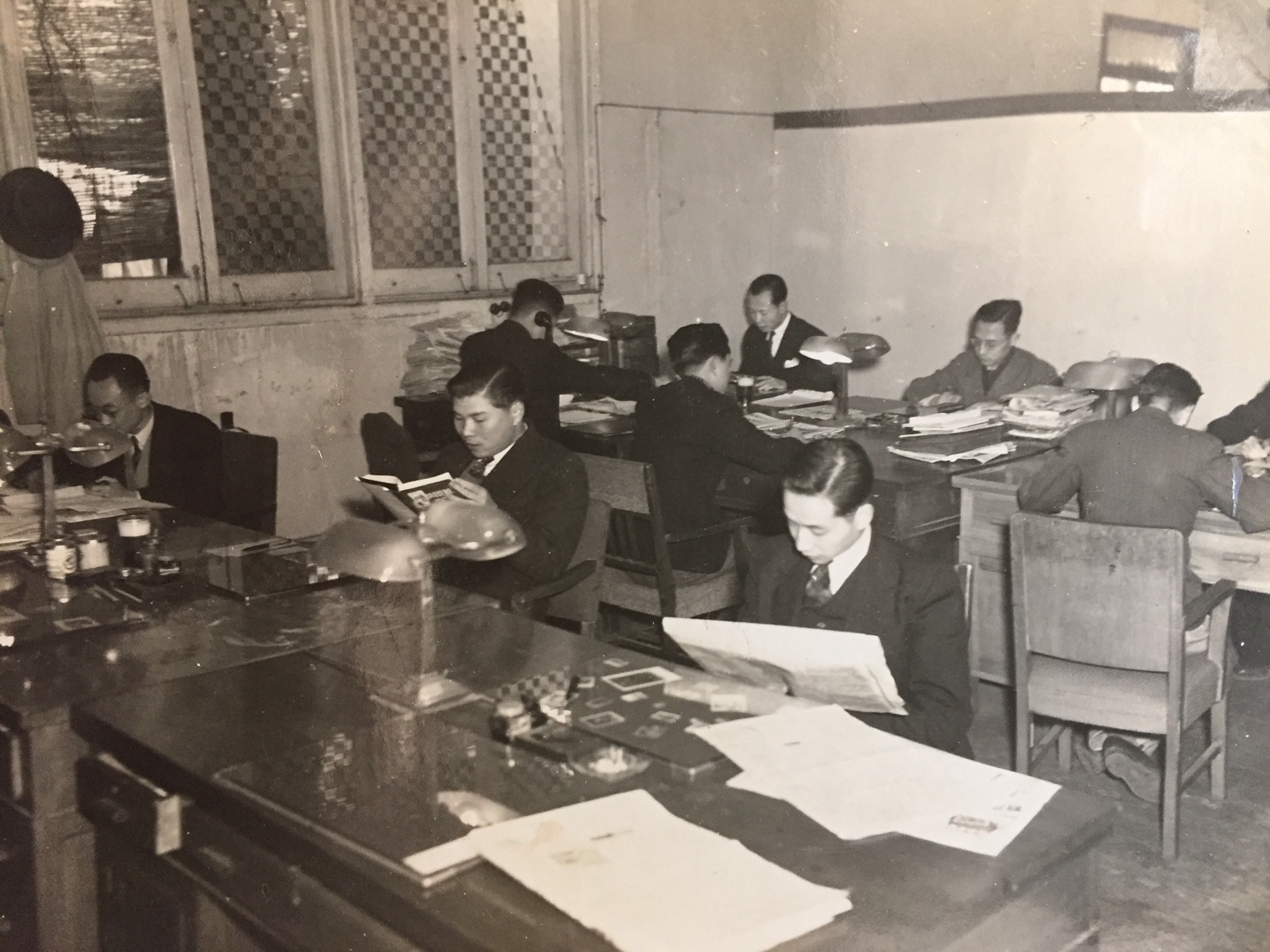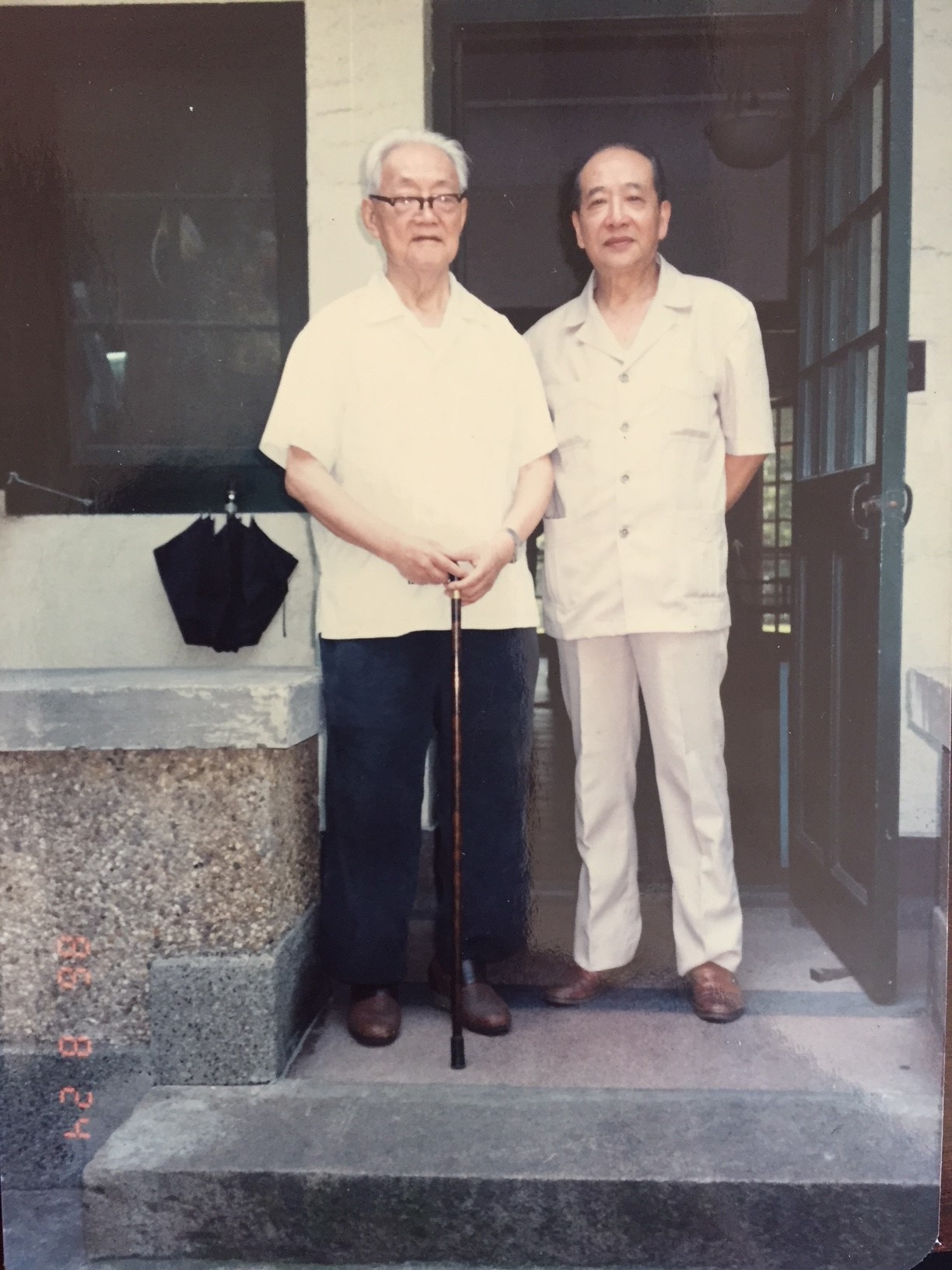 Above:Tang Zhengchang (front row, right) working in the Shanghai office of the Impartial Daily, ca. 1949.
The Tang Zhenchang papers include photos, manuscripts, correspondences, and personal diaries. These materials reflect the life and thoughts of a figure who had experienced both Chinese traditional culture and progressive leftist ideology in an era of political turmoil, wars, peace, and revolution. They also demonstrate how a young progressive leftist was transformed into a liberal intellectual in his later years, a significant feature in the twentieth-century Chinese intelligentsia. His diaries, which span from the years 1979 to 2000, provide a unique glimpse into the complex social network among historians, writers, artists, and politicians in a China that, under Deng Xiaoping, opened its doors to the world.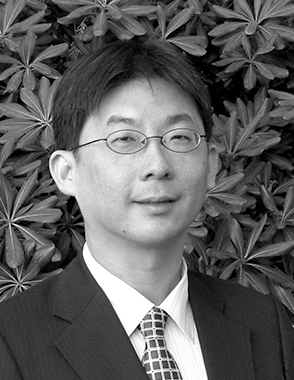 Hsiao-ting Lin
Hsiao-ting Lin is a research fellow and curator of the Modern China collection at the Hoover Institution, for which he collects material on China and Taiwan, as well as China-related materials in other East Asian countries.