The Hoover Institution Library & Archives has acquired the entire private collection of Captain Mitsuo Fuchida, which was generously gifted by the Fuchida family.  This collection becomes part of our Japan Collection, curated by Kay Ueda.
Fuchida, who was a commanding pilot of the first wave of the Japanese attack on Pearl Harbor on December 7, 1941 (nearly 80 years ago), narrowly survived three main historical events in the Pacific War. These were the attack on Pearl Harbor, the Battle of Midway, and the atomic bomb of Hiroshima. As one of the few survivors and primary participants in the attack, Fuchida's historical account significantly contributed to our current understanding of the Pacific Theater of World War II. Fuchida is widely featured in American popular culture, like the motion picture "Tora! Tora! Tora!" and numerous publications. 
The Fuchida collection encompasses a wide range of topics and personal accounts and annotated pictures which include his
navy academy training,
recollection of the attack on Pearl Harbor and its post-attack organizational divide,
post-WWII conversion to Christianity,
US evangelical tours with the Worldwide Christian Missionary Army of Sky Pilots,
and a worldwide tour of the Tora! Tora! Tora! movie premiere.
As outstanding as his naval airman career was, Fuchida did a great favor to historians and students of World War II history. He went against the systematic destruction of historical evidence, which may have been seen as a betrayal to the Japanese military. For example, Fuchida did not destroy many historically valuable items, such as the Imperial Japanese Navy map of the Ketsu-go (decisive) air force operation plan—a naval battle planned in preparation for Americans landing in Japan.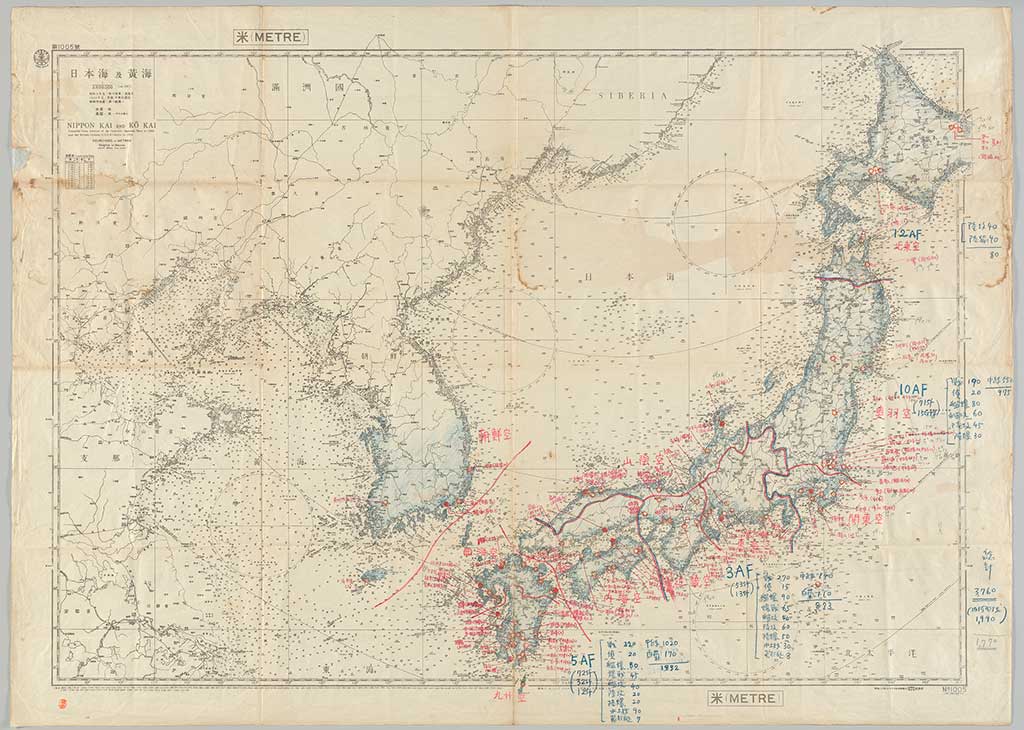 Research on these materials have barely just begun and the Hoover Institution Library & Archives welcomes scholarly deep dives into these chapters of Japanese history.
The collection is currently undergoing preservation treatment, digitization, and archival processing. Selected items from the collection will be digitized in 2021–2022. Future access of the Fuchida collection will be available in the Hoover Institution Library & Archives reading room and online. Please contact hoover-library-archives@stanford.edu for access.