Hoover Hosts Event To Discuss Life And Legacy Of Li Rui, Chairman Mao's Personal Secretary And Biggest Critic
Image credit:
Rachel Moltz

The Hoover Library & Archives hosted a special event on April 22, 2019, to discuss the life and legacy of Li Rui, an old-guard Communist who became a revisionist historian and standard-bearer for liberal values in China. Born in 1917 to a prosperous family in Hunan Province, Li joined the Chinese Communist Party (CCP) in 1937, when he was a mechanical engineering student at Wuhan University. In the decades that followed, Li represented a new generation of idealistic, educated members of the Communist Party. In 1958, he served as Mao Zedong's personal aide and was also the youngest deputy minister in the People's Republic of China. One year later, Li was expelled from the inner circle and imprisoned for eight years after he severely criticized Mao's Great Leap Forward, a policy that resulted in  widespread famine across the country. After Deng Xiaoping came to power in 1978, Li was rehabilitated and allowed back into the party, where he served as vice minister of water conservation and then deputy head of the central organization department, one of the most powerful and secretive organs of the Communist Party, responsible for controlling personnel assignments and keeping detailed data on potential future party leaders. In his later years, Li became a keen advocate for political reform and a strong critic of the party and its top leaders. He died on February 16, 2019, at the age of 101.
Li Nanyang, a Hoover visiting fellow and the daughter of Li Rui, traced her father's life and career in the CCP and spoke about Li Rui's papers,  which recently arrived at Hoover. The collection includes his letters, meeting minutes, work notes, diaries, poetry, and photographs. She showed pictures of collection materials that documented the naiveté and innocent hope of Li Rui and others of his generation who had devoted themselves to the communist belief; as well as Li's records of key events during various stages of the CCP. Orville Schell, director of the Center on U.S.-China Relations at the Asia Society in New York, discussed the value of preserving this history   and the significance of maintaining archival materials as the best weapon against authoritarianism. He described censorship in modern China as a way for the government to escape responsibility for its past actions. He cautioned that scholars who faithfully work from sources subjected to state censorship may be inadvertently promoting the censors' agenda, a deep issue that highlights the necessity of physical archives as opposed to purely digital ones.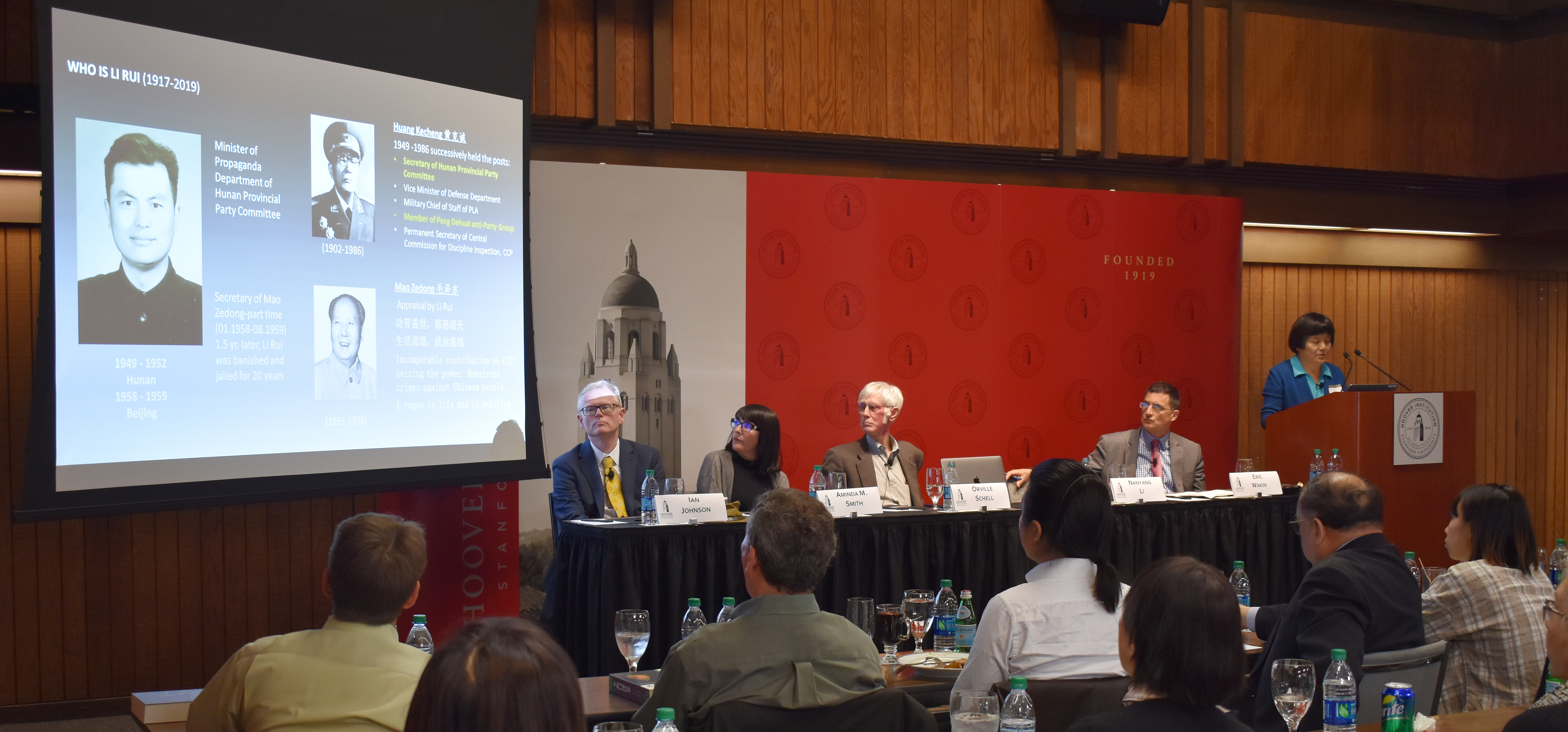 Aminda M. Smith, an associate professor of history at Michigan State University, focused on the problem of bias in the study of the history of the People's Republic of China (PRC). She suggested that disillusionment with the PRC and Mao Zedong has negatively shaped academic studies of China, resulting in an oversimplified picture of its history and the people involved. She also argued that Li Rui and many others wanted to "save Maoism from Mao" by preserving and developing Maoist ideas independent of its leader's own actions. Modern studies of PRC history, she said, neglect their commitment and efforts. Ian Johnson, a correspondent from the New York Times, described Li Rui as a "patron saint" of the "unofficial history" movement in China for his preservation of history independent of the government's official version. Johnson observed that nowadays people everywhere in China are searching for continuity after a tumultuous twentieth century, turning to the past in order to make sense of the present, a desire that the CCP is trying to take advantage of as it attempts to solidify its own version of events. He stressed that Li Rui was a major player on the battleground of the conflict between distortion and the accurate preservation of history.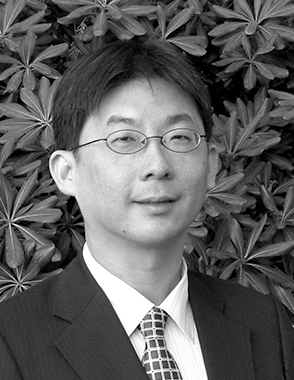 Hsiao-ting Lin
Hsiao-ting Lin is a research fellow and curator of the Modern China collection at the Hoover Institution, for which he collects material on China and Taiwan, as well as China-related materials in other East Asian countries.