Hoover Library & Archives Reading Room Temporary Closure In 2019

Dear Supporters, Researchers, and Friends of the Hoover Institution Library & Archives,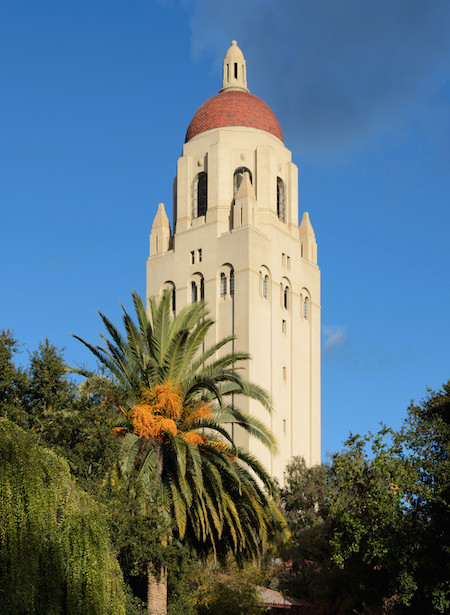 As the Hoover Institution approaches its centennial year, our Library & Archives looks forward to celebrating our history of collecting, preserving, and making available the world's most important material on war, revolution, and peace in the twentieth and twenty-first centuries, and to continuing to enrich one of the world's most renowned research centers.
 
In anticipation of a significant construction and renovation project that will prepare the Hoover Institution for its next century of activities, the Library & Archives reading rooms will be closed to researchers from December 24, 2018, to the early months of 2020. During this period, our collections and our public services will be unavailable, but our collecting, exhibition program, digitization projects, and other activities will continue. 
 
The changes are part of a multi-year master plan that will see new and improved facilities across the Hoover campus and a new strategic vision for the Library & Archives. We will be communicating more about our new strategic focus in coming months. In the near term, these changes will result in state-of-the-art storage facilities for our collections, improved digitization facilities, a shift in our exhibition gallery, and more.
 
Unfortunately, such significant improvements to our facilities will require a temporary closure of our reading rooms and access to collections. We apologize for the disruption that this change will cause the many researchers who make use of the collections. It was only with great reluctance, and after consultation with the scholarly community, Stanford colleagues, and our supporters, that we came to this decision, which is best for protecting our collections and ensuring that significant research happens in the future.
 
Although our reading rooms will be closed, the Library & Archives exhibitions and the Hoover Tower rotunda will be open—including a new exhibition celebrating our centennial next year. Digital collections will be available online and our public programming will continue. Most importantly, all of the behind-the-scenes activities that sustain and make the library and archives strong will continue.
 
Information about future changes will be available on the Hoover Library & Archives website throughout the fall of 2018.  We welcome your questions about our changes in services and will do our best to provide information about access and reopening as it becomes available.
Please email hoover-library-archives [at] stanford.edu with your inquiries.
 
 With your patience and support, we will enter our new century with expanded abilities to collect, preserve, and make available the world's most important materials for the study of war, revolution, and peace. In the meantime, we know that the forthcoming changes will continue the vision of our founder Herbert Hoover that "This Institution is not, and must not be, a mere library. But with these purposes as its goal, the Institution itself must constantly and dynamically point the road to peace, to personal freedom, and to the safeguards of the American system."
 
 
Eric Wakin
 
Deputy Director
Research Fellow
Robert H. Malott Director of Library & Archives
Hoover Institution, Stanford University