New Left Collection: Updated Finding Aid and Reorganization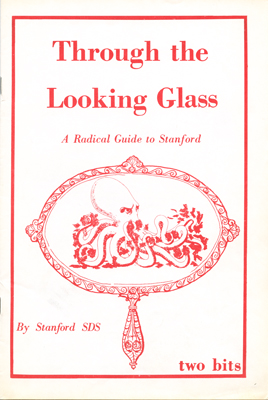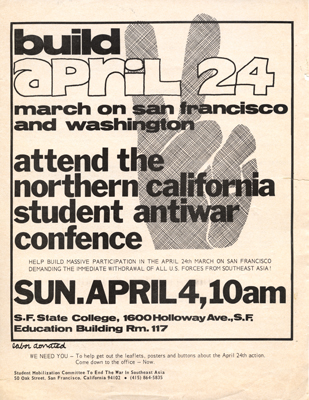 The New Left Collection, the largest resource in the archives on radical movements in the United States in the 1960s and 1970s, has been reorganized and provided with a revised finding aid.  Materials on the same subject that were formerly dispersed throughout the collection have been brought together, and the contents of the entire collection are more fully described.
Topics covered in the collection include the movement against the Vietnam War; student radicalism; the civil rights movement and black militancy; revolutionary organizations; the women's liberation movement; and the counterculture, with a special emphasis in the collection on protest movements that emerged on college campuses in the San Francisco Bay Area.  Extensive materials relate to events at Stanford University, the University of California at Berkeley, and San Francisco University.  There is also considerable documentation of the organization, Students for a Democratic Society (SDS), dating from its earliest years through the factional struggles that culminated in a 1969 split at SDS's national convention.
Taken as a whole, the New Left Collection provides an overview of a time of great conflict and change in US society.  It includes a large amount of unique, ephemeral materials, including flyers and leaflets distributed at demonstrations and protest rallies. There are also numerous so-called underground or alternative publications, many of which had a brief lifespan.