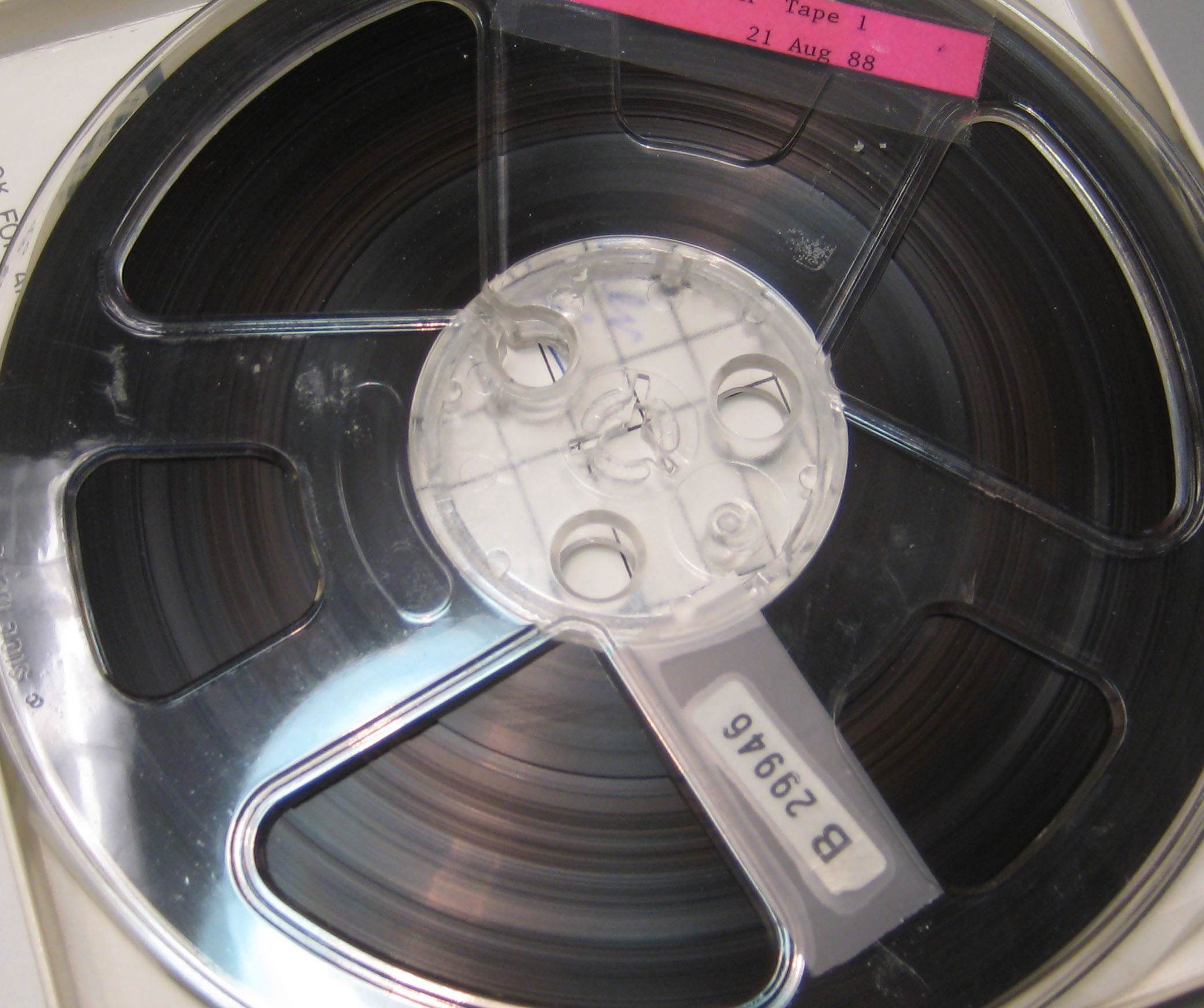 The entire collection of audiotapes at Hoover created by RFE/RL's Belarus Service has been digitized for preservation and access. Use copies of the recordings are available for listening at the Hoover Archives.
The Belarus Service was established in 1954 as part of Radio Liberty's broadcasts to the Soviet Union. Today the service remains one of the few media outlets accessible to Belarusians in their own language.
The Belarus Service broadcast archive at Hoover is small and relatively recent, consisting of about forty open-reel tapes recorded chiefly in the 1980s. In addition to "finished" radio broadcasts and raw reporting from the field, some Belarusian songs and several liturgies are included.
These recordings join the more than one thousand digitized tapes of the Radio Free Europe/Radio Liberty services at Hoover in the following languages: Afghan, Armenian, Azerbaijani, Czech, Estonian, Georgian, Hungarian, Kazakh, Kyrgyz, Latvian, Lithuanian, Polish, Romanian, Russian, Serbo-Croatian, Slovak, South Slavic, Tajik, Tatar-Bashkir, Turkmen, Ukrainian, and Uzbek.
The corporate and broadcast records of RFE/RL, which include more than eighty thousand sound recordings, are held by the Hoover Institution. Finding aids to the collections are available in draft form while the collections are being processed.
To set up an appointment to listen to the recordings at the archives or purchase copies if you cannot visit, please see Audiovisual Services.