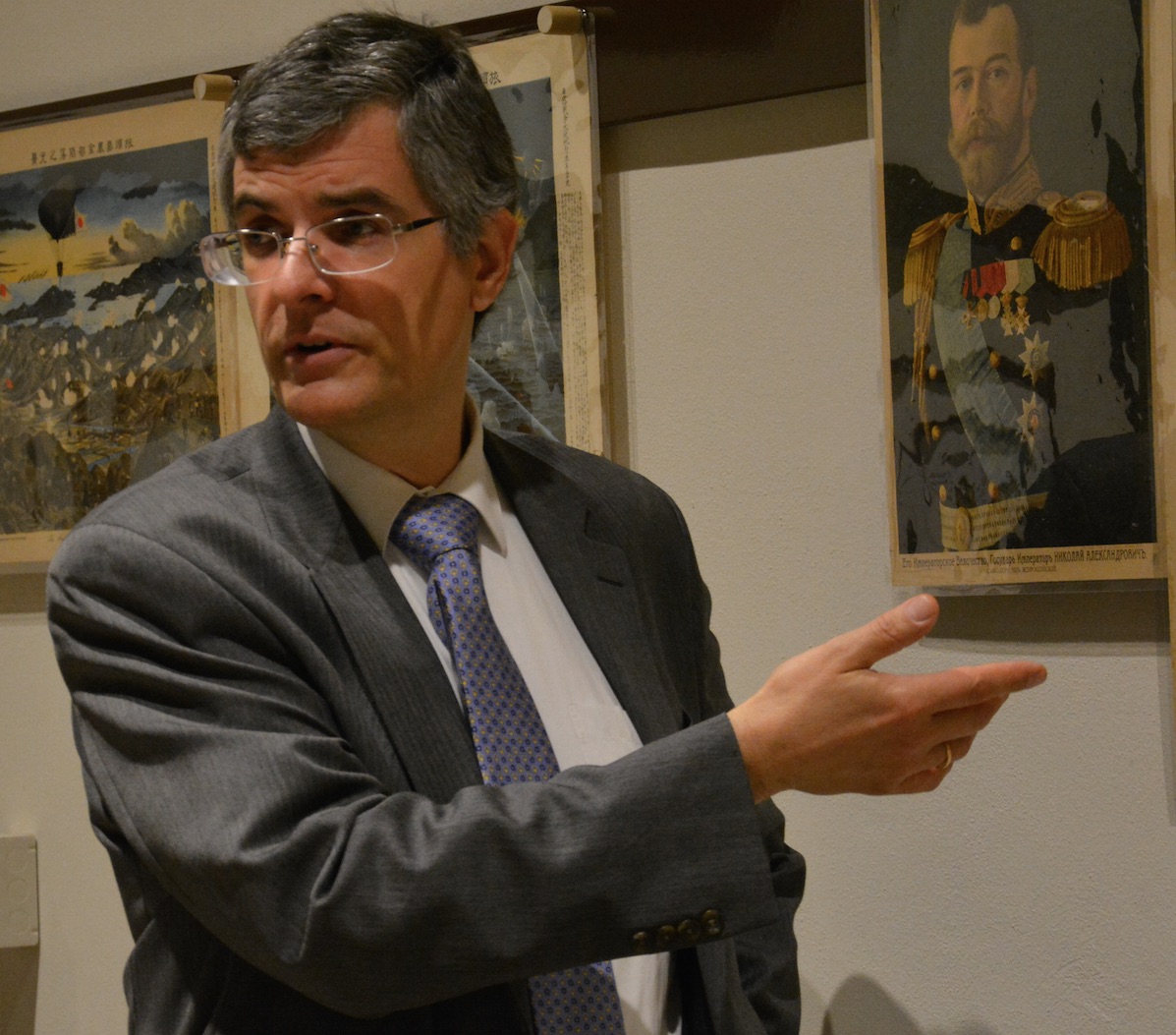 On April 21, forty student delegates from Stanford's US-Russia Forum visited Hoover Archives to view rare artifacts from Hoover's Russian and Eurasian collections, as well as material from Hoover's extensive Radio Free Europe/Radio Liberty collection. Guided by Anatol Shmelev, Hoover's Robert Conquest Curator for Russian and Eurasian collections, the students engaged in a lively discussion of the history, provenance, and preservation of archival materials, and viewed the documents, posters, photographs, family albums, and film reels that make up the extensive Russia-related holdings at Hoover.
The Stanford US-Russia Forum promotes collaboration and dialogue between American and Russian students by bringing students at leading Russian and American universities together for research in public policy, business, economics, and many other disciplines. Each year twenty American and twenty Russian students are selected for the program, which begins with a fall conference in Moscow followed by eight months of work on collaborative research projects and a capstone conference in the spring at Stanford University. The forum currently includes a visit to Hoover Archives so that students may view firsthand many of the most important documents related to Russian history and the history of US-Russian relations.
Now in its seventh year, nearly 300 undergraduate, graduate, and professional school students from Russia and the U.S. have participated in the Stanford US-Russia Forum. The program is currently accepting applications: the application deadline is May 15th, 2016 at 23:59 PDT. The Stanford US-Russia Forum welcomes applications from graduate, professional, and undergraduate students in all academic disciplines and majors, regardless of prior exposure to Russia or the United States. Application information can be found at: usrussia.stanford.edu.