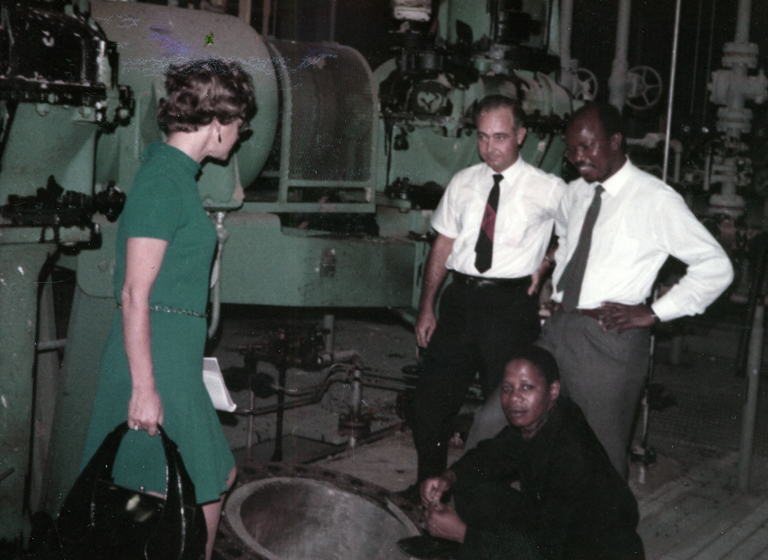 The Hoover Institution Archives has acquired the papers of Winifred Armstrong, a US economist specializing in African development. The papers primarily document Armstrong's work with the international mining company AMAX (formerly American Metal Climax Corporation) and its African operations between 1966 and 1975.
A graduate of Swarthmore College, Armstrong served on the United States Foreign Relations Committee's Subcommittee on Africa, then chaired by Senator John F. Kennedy.  Following the publication of her book The Development of African Private Enterprise (coauthored with Theodore Geiger), Armstrong worked as an international economist for AMAX; her portfolio included the company's copper investments in Zambia, Botswana, Namibia (then South West Africa), and South Africa.
The Winifred Armstrong papers at Hoover consist of correspondence, memoranda, printed matter, and reports on mining-related issues in Africa. Topics include the nationalization of Zambia's mineral resources in 1969 and the impact of Rhodesia's (now Zimbabwe) Unilateral Declaration of Independence on copper exportation. The papers also detail economic and political themes, such as foreign investment in newly independent African countries, balancing environmental concerns with economic development, and the establishment of the African American Chamber of Commerce.
This acquisition complements Hoover's other holdings relating to economic development in Africa, including the S. Daniel Neumark miscellaneous papers.
The separate but related papers of Winifred Armstrong are maintained at the John F. Kennedy Presidential Library and Museum in Boston and the Schomburg Center for Research in Black Culture at the New York Public Library.