Join Jeffrey Veidlinger and Norman Naimark for a conversation about events in Ukraine in the years following the 1917 Russian Revolution. In this period of civil war, anarchy, and famine, Ukraine was overrun by successive armies of Germans, Russian Whites and Reds, and Ukrainian nationalists, as well as an assortment of bandits and outlaws. In the turmoil, more than one hundred thousand Jews perished. Most were victims of pogroms—ethnic riots—murdered by peasants, townsmen, and soldiers or left to die of famine, exposure, and disease.
In researching his 2021 book, In the Midst of Civilized Europe, about this largely forgotten episode of violence and ethnic cleansing directed against Jews, Veidlinger drew upon newly discovered witness testimonies, trial records, and official orders. He will discuss his research and consider to what extent the pogroms of 1918–1921 help us understand how the Holocaust happened.
The Hoover Institution Library & Archives, the Department of History, and the Taube Center for Jewish Studies at Stanford University are co-sponsors for this event.
learn-more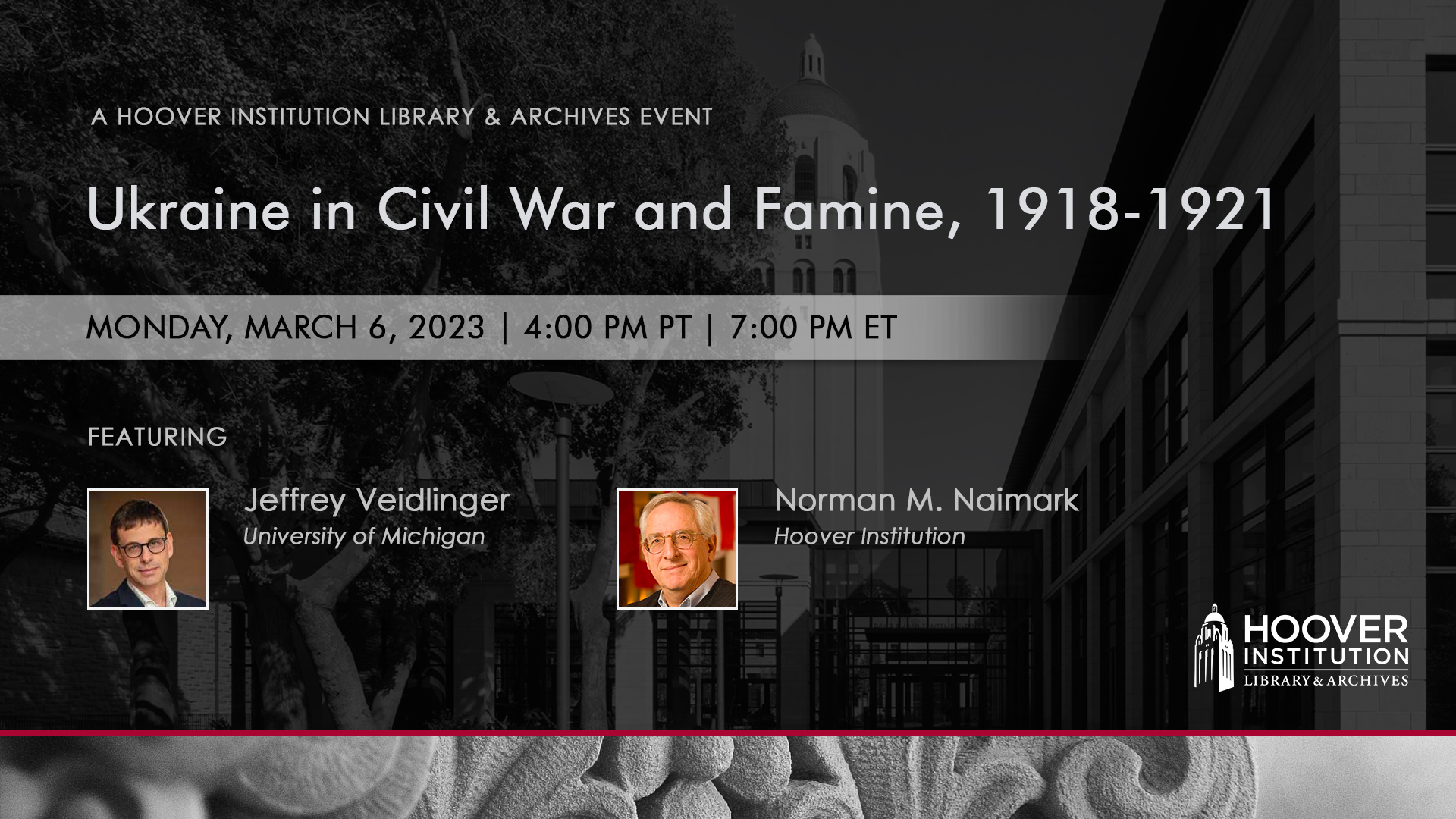 ABOUT THE SPEAKERS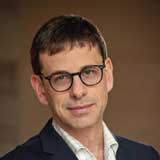 Jeffrey Veidlinger is Joseph Brodsky Collegiate Professor of History and Judaic Studies at the University of Michigan. His latest book, In the Midst of Civilized Europe: The Pogroms of 1918-1921 and the Onset of the Holocaust, was a finalist for the Lionel Gelber Prize, a finalist for the National Jewish Book Award, a Times of London "Book of the Week," and a Kirkus Top Nonfiction Book of 2021. He is also author of the award-winning books The Moscow State Yiddish Theater: Jewish Culture on the Soviet Stage (2000), Jewish Public Culture in the Late Russian Empire (2009), and In the Shadow of the Shtetl: Small-Town Jewish Life in Soviet Ukraine (2013). He was Director of the Frankel Center for Judaic Studies from 2015-2021 and Director of the Borns Jewish Studies Program at Indiana University from 2009-2013. Veidlinger has a PhD in History from Georgetown University.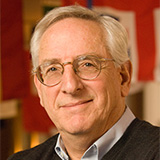 Norman M. Naimark is the Robert and Florence McDonnell Professor of East European Studies, a senior fellow of Stanford's Freeman-Spogli Institute, and a senior fellow at the Hoover Institution at Stanford University. Naimark is the author of numerous works of history, including the critically acclaimed volumes The Russians in Germany: The History of the Soviet Zone of Occupation, 1945–1949 (Harvard University Press, 1995), Fires of Hatred: Ethnic Cleansing In 20th Century Europe (Harvard University Press, 2001), Stalin's Genocides (Princeton University Press, 2010), and Genocide: A World History (Oxford University Press, 2016). His most recent book is Stalin and the Fate of Europe The Postwar Struggle for Sovereignty (Harvard University Press, 2019).
---
ABOUT THIS SERIES
The Bread + Medicine Speaker Series highlights conversations with historians of Russia and Ukraine and leading experts on famine and humanitarianism. It is presented in conjunction with the exhibition Bread + Medicine: Saving Lives in a Time of Famine devoted to the American famine relief mission to Soviet Russia in 1921–1923.