Hoover Institution Workshops on Authoritarianism and Democratic Breakdown
PLEASE NOTE: In preparation for a significant construction and renovation project that will prepare the Hoover Institution for its second century of activities, the Library & Archives reading rooms will be closed to researchers from December 24, 2018, to the early months of 2020. During this period, our collections and our public services will be unavailable, but our collecting, exhibition program, and other activities will continue. 
Please email bronweyn [at] stanford.edu with your fellowship inquiries.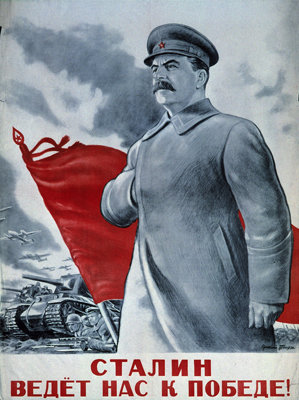 Hoover's summer and winter Workshops on Authoritarianism and Democratic Breakdown study the history and development of totalitarian states in order to understand why they came into being, how they work, and the sources of their durability. By bringing scholars together who study different regimes, the workshops promote the comparative study of modes of personal dictatorship, of institutions of coercion and repression, and of the economic and social consequences of totalitarian rule. The workshop's principal resources are the unique and fast-growing holdings of the Hoover Archives. Founded by Herbert Hoover, Hoover Institution Archives holds one of the world's largest and richest private collections of material on totalitarian regimes in Europe, Asia, and the Middle East.
About the 2018 Summer Workshop: 
July 16-27, 2018
According to Freedom House, nearly half of the countries of the world are "unfree": that is, they are governed by totalitarian regimes of greater or lesser brutality. Today these regimes and their successors (including Putin's Russia, the countries of the Arab Spring, the Iranian theocracy, and communist rule in China) present major puzzles for Western policy.
Organized by Hoover research fellow Paul R. Gregory, the summer workshop began over a decade ago to study the Soviet Union, and has now expanded to include China, Taiwan, Iraq, Central and Eastern Europe, and the Baltic States; its intention is to encompass other totalitarian regimes, such as Vietnam and Cambodia under the Khmer Rouge. Workshop participants have worked productively in a number of Hoover collections including the records of the Communist Party of the Soviet Union, records of the Lithuanian section of the Soviet KGB , the Radio Free Europe–Radio Liberty collection, the Chiang Kai-Shek diaries, the records of the Chinese KMT Party, the archive of the Chief Administration of Labor Camps (GULAG) of the Soviet Union, and the Ba'ath Party papers from the Iraq Memory Foundation Collection.
Participants of the summer Hoover Institution Workshop on Authoritarianism and Democratic Breakdown include graduate and faculty-level researchers who carry out their scholarship year-round. The Hoover Institution and Stanford University are home to some of the world's top experts on totalitarian regimes. The workshop brings them together with prominent scholars from around the world for two weeks every summer to study using Hoover's unique archival holdings, present their work at daily lunchtime seminars, and exchange ideas informally over dinner.
Since its first meeting in 2003, the workshop has brought together more than a hundred scholars from a dozen countries, working on Russia/Soviet Union, China, and other totalitarian regimes. The workshop's output consists of many articles and books written by its participants, including scholarly monographs published or forthcoming in the Yale-Hoover series on Stalin, Stalinism, and the Cold War, books at the Hoover Press and other publishers, and articles in scholarly journals, including Policy Review, and the Hoover Digest.
During each session the workshop typically holds two public lectures. Past speakers, to full auditoriums, have included Anne Applebaum (Pulitzer Prize-winning author of Gulag: A History), Stephen Kotkin (Princeton), Robert Service (Oxford), Amir Weiner (Stanford), and Paul Gregory (workshop organizer).
Applicants are encouraged to read about previous workshops (see right sidebar) to learn more about the research topics and approaches that are suited to the workshop.
---
Application Requirements
All applicants are required to submit their applications online with the following:
Two-page CV
A proposal of between 1,000 and 1,500 words describing your research project, and suggestions about Hoover collections you would be interested to use
One letter of recommendation from a PhD supervisor or an established scholar familiar with your research
Application deadline: April 5, 2018 midnight ET
Applicants will receive notifications by May 8, 2018
Applications and recommendations must be submitted online in English
---
About the 2018 Winter Workshop: Applications for Winter 2018 Workshop Closed
The Hoover Institution Library & Archives at Stanford University are pleased to announce that applications for the 2018 winter Workshop on Authoritarianism and Democratic Breakdown will be accepted from October 10 to November 28, 2017.   The 2018 winter workshop will be held at the Hoover Institution on Stanford's campus from January 21 to 31.
Democratic breakdown has not been as amply studied as democratization.  How and why do democracies fail?  What facilitates the onset of authoritarianism?  What role, for example, is played by propaganda and information warfare, populist politics or economics, internal subversion of institutions, the nature of the international system?  The workshop's goal is to provide researchers on these subjects time in the unique and fast-growing holdings of the Hoover Archives as well as a group forum for exchange of views.
The workshop is aimed at young scholars (advanced PhD students doing dissertation research and others no more than 10 years beyond the PhD), and open to applicants who work on and come from any world region.  Historians, political scientists, sociologists, economists, or scholars in any field who would benefit from the Hoover collections and group exchange are welcome.  All junior scholars have an opportunity to present their work.  The workshop also includes foundational seminars led by senior scholars.
Transportation costs and lodging at Stanford are covered.  The selected scholars will also be awarded a $500 honorarium. 
---
Application Requirements
All applicants are required to submit their applications online with the following:
Contact information
Brief CV
A proposal of no more than 750 words describing your research project, including the names of Hoover collections you intend to use and why they are necessary for your project
One letter of recommendation sent separately
Application deadline: Closed
Applicants will receive notifications by November 23, 2017
Applications and recommendations must be submitted online in English