Content warning
Bread + Medicine: Saving Lives in a Time of Famine tells a story about the illnesses that arise when there is mass starvation. It includes depictions and discussions of human suffering, death, recovery, and aspects of medical practice in the 1920s.
Use of historic language
The names of places and things can change over the course of history. For this exhibition, the spellings and terminology in use during the early 1920s have been maintained as that is how they appear in the primary source documents on display. It is reflective of the culture and context in which the material was created.
Bread + Medicine: Saving Lives in a Time of Famine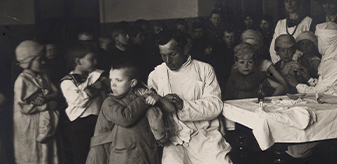 Bread + Medicine: An Introduction
Discover the 1921 Great Famine in Soviet Russia and Ukraine and the American Relief Administration's role in saving lives.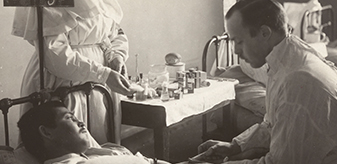 Doctors in Famine: Diseases + the ARA
Learn about the kinds of diseases that plagued famine victims, as well as the amazing ARA doctors and their colleagues who helped contain spreading epidemics.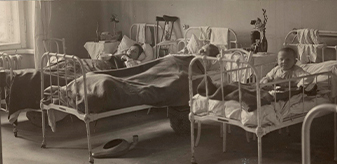 Relief from Disease: The ARA Medical Division at Work
Discover the planning and collaboration needed to fight a medical famine, restore sanitary conditions, and run a massive vaccination campaign.
A series that explores the stories Stanford University students discovered while researching the American Relief Administration Russian operations.
These unique digital stories feature the latest research on the ARA Russian operations by leading scholars from around the globe.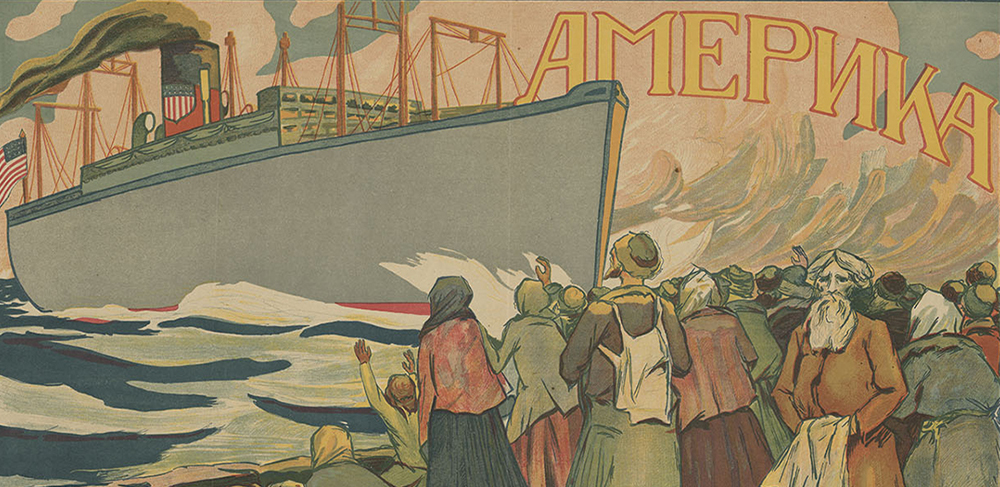 America to the Starving People of Russia
Discover the ARA propaganda campaign developed in 1922 to remind Russians that American food and medicine relief were altruistic gifts to all those in need.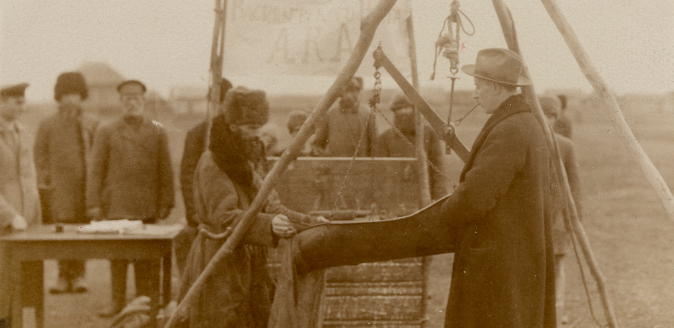 A True Picture of Famine and Revival
Learn about the life of American photojournalist Floyd Traynham, who created thousands of photographs documenting the 1921 famine and American relief mission during 1921–23.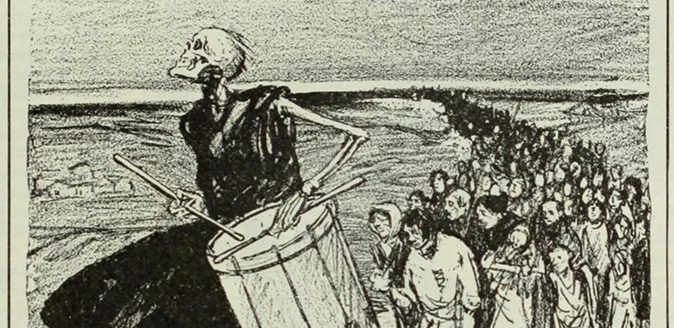 Give Bread + Medicine: Maxim Gorky's Appeals
Learn how Maxim Gorky enticed the ARA to provide relief to famine stricken Soviet Russia in 1921.
Watch recordings of the events held in conjunction with the Bread + Medicine exhibition.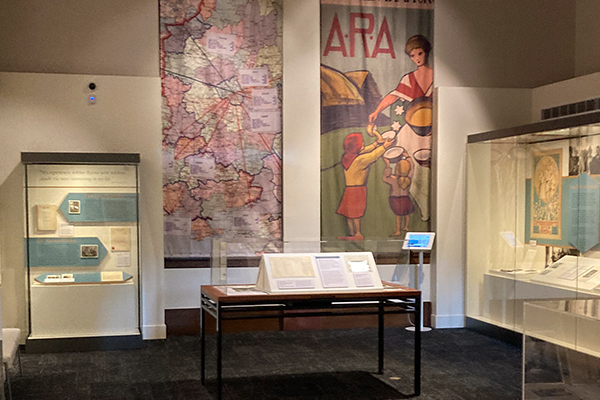 Exhibition at Hoover Tower
Learn about the exhibition onsite at Stanford University September 19, 2022, through April 28, 2023, and guest curated by Bert Patenaude.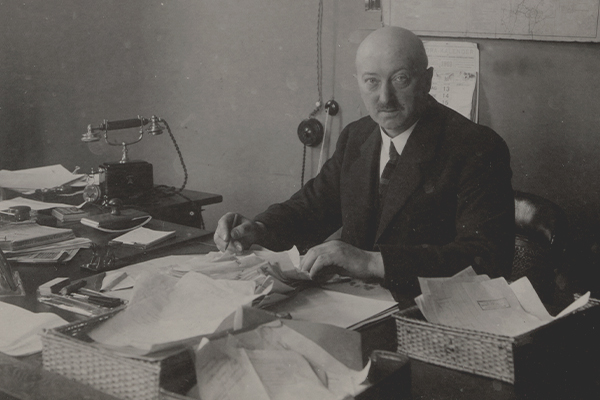 Research Guide
Explore this curated guide to the many ARA related archival and library holdings at Hoover.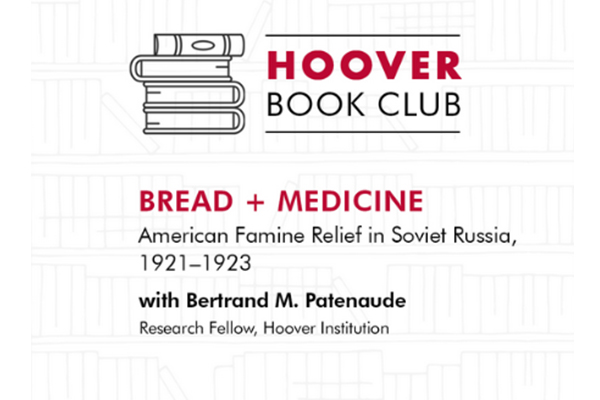 Hoover Book Club: Bread + Medicine
Listen to Bert Patenaude, in conversation with Bill Whalen, about the Hoover Institution Press book Bread + Medicine: American Famine Relief in Soviet Russia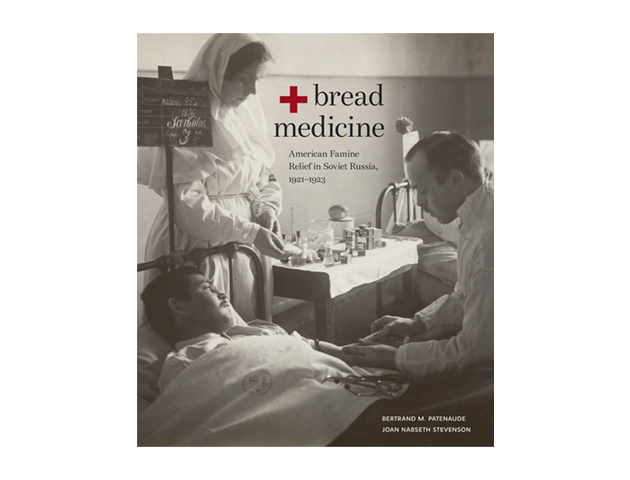 Bread + Medicine
American Famine Relief in Soviet Russia, 1921-1923
Arriving in June 2023 is a remarkable new book from the Hoover Press authored by Hoover research fellow Bertrand M. Patenaude and scholar Joan Nabseth Stevenson. Telling the story of America's 1921–23 medical relief campaign in Soviet Russia, it is a companion publication to the Hoover Institution Library & Archives' exhibition and delves deeper into the history and science of a cardinal chapter in twentieth century humanitarian aid.