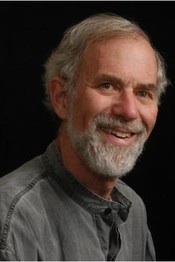 The David D. Laitin Papers contain writings, correspondence, and printed matter relating to the history, language, and political and social conditions in Somalia in particular and the Horn of Africa in general. Included is a nearly complete run of the rare STORM (Somali, Tigray & Oromo Resistance Monitor) newsletter.
Laitin, a political scientist at Stanford University, has written extensively on Somalia, Nigeria, Catalonia, France, and Estonia. His expertise is in comparative studies, in which he conducts research on political culture, civil war, and ethnic conflict.
The papers were collected over decades, from the 1960s, when Professor Laitin was a Peace Corps volunteer, until 2007. They primarily relate to the history, politics, language, education, and economy of Somalia, with a few documents on Nigeria. In addition to correspondence, writings, and speeches, included are bulletins, pamphlets, and serials issued by various groups within the Somali political landscape. Other material extends to issues involving the Horn of Africa, including Ethiopia and Eritrea.
A large portion of the collection was used as research materials for Laitin's books and articles, including Politics, Language and Thought: The Somali Experience (University of Chicago Press, 1977) and Somalia: Nation in Search of a State, coauthored with Said Samatar (Westview, 1987).