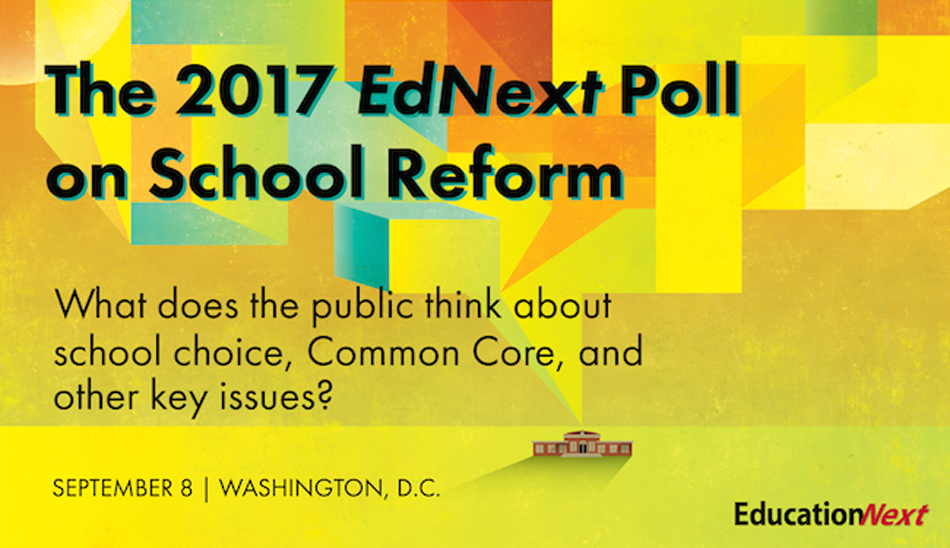 The Hoover Institution hosted "The 2017 EdNext Poll on School Reform" on Friday, September 8, 2017 from 11:00am - 12:30pm EST.
Education Next released their 11th annual survey of American public opinion on K-12 education policy. This year's poll updates trend data to reveal the public's latest thinking on school choice, accountability, teacher policies, and more. New questions featured in this year's poll also explore opinion on much-debated policy issues, including topics extending beyond K-12: higher education, immigration, and the Trump effect on public policy preferences.
Coinciding with this special release, EdNext hosted an event in Washington, D.C., to discuss the findings on key issues in more depth.