The Hoover Institution Veteran Fellowship Program (VFP) is a nonresidential, year-long program for 10 military veterans that was launched in the fall of 2021. The program seeks participants who desire to address critical challenges in the public sector with actionable solutions. Focus areas should align with Hoover's research priorities and seek to inform the formation and implementation of policy. The program is building an effective and enduring network of successful veteran practitioners who confront real-world challenges alongside Hoover fellows with support networks at the Hoover Institution and Stanford University. 
To see a list of the current class of Veteran Fellows, click here.
PROGRAM DESIGN
The Hoover Institution Veteran Fellowship Program is a unique endeavor that integrates the public policy scholarship of the Hoover Institution with military veterans who exemplify the credibility and talent of the military. The Program seeks to bring greater innovation and action to policy awareness and implementation. By addressing critical policy challenges, the Program will produce a group of practitioners who will make meaningful advances across the United States. The veterans' unique grasp of the country's values, their personal initiative, and their wide networks present synergies where sound policy ideas can emerge.
PARTICIPANT PROFILE
The program is designed for military veterans who want to affect meaningful change. It is open to veterans who served on active duty within the last twenty years and are successful mid-career practitioners with a desire to lead in their communities and a commitment to promoting ideas and actions for free societies. Candidates must come with big ideas and the drive to deliver results in line with Hoover's scholarship. They will establish a connection with Hoover and have access to thought leaders and current research. Each should possess the self-motivation, professional network, and vision to pursue their innovative project. 
Fellows in the VFP will participate in up to four in-person engagements as well as virtual sessions throughout the year. Veteran Fellows will produce a capstone project which will allow them to conduct work on their topic within their communities. Hoover senior fellows and advisory council members will provide an advisory component.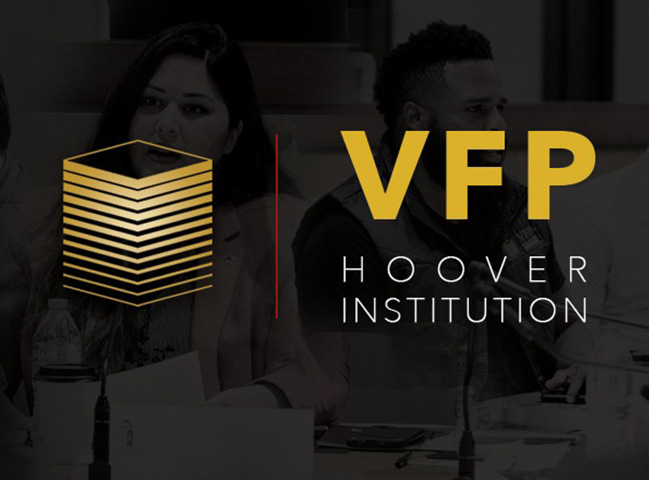 Veteran Fellowship Program | Testimonials
Hear how the Veteran Fellowship Program made an impact by listening to the testimonials.
CAPSTONE PROJECT
The VFP offers each Veteran Fellow an opportunity to conduct an independent and actionable investigation on a significant policy issue that aligns with the research priorities of the Hoover Institution which may include:
Broad Themes
Addressing Challenges Faced by Advanced Capitalist Societies
America's Role in the World
Technology's Opportunities and Risks to America's economy, democratic governance, and national security
Subtopics
State and Local Governance; Education; Workforce Development; Health Care; Civics and Revitalizing History; Media, Information Dissemination and Public Opinion; and Great Power Competition and Threats to the Homeland; Disparities to Income and Redistribution
This Program creates a bridge between Hoover's scholarship and the project's intended outcomes. The capstone should provide a real-world framework that integrates and applies a deep mastery of the problem and informed approaches for policy improvements or solutions in Veteran Fellow communities. Capstone topics are defined at the discretion of the Veteran Fellows, articulated in the application process, and refined at the first in-person gathering in September.

ADMINISTRATION
The selection committee is composed of Hoover fellows and members of Hoover's network. The committee selects program participants and recommends the cohort for each year to the director and the deputy director of the Hoover Institution for approval.
APPLICATION:
Only those who meet the following requirements should move forward with this application:
US military veterans from Air Force, Army, Coast Guard, Marines, National Guard, Navy, or Space Force; and
Served on active duty within the last twenty years; for those in the National Guard, their service must include at least one period of activation at the state for federal level.
Required Materials
Online Application: The online application requires you to provide basic personal contact, professional, and military background information, as well as answers to four program-specific questions. 

Resume or CV: You will upload a copy of your most recent professional resume or CV. A PDF file is recommended.

DD214: You will upload a copy of your Certificate of Release or Discharge from Active Duty. A PDF file is recommended.

Letters of Recommendation: You will need to provide at least two but no more than three letters of recommendation. Letters should be from professional associates or colleagues from volunteer or nonprofit endeavors who can speak to your experience and the impact of your work. One letter should be associated with your place of employment. Please do not submit letters of recommendation from family or friends. Letters must be uploaded with the application form. PDF files are recommended.

Video Submission: In two minutes or less, please give your "elevator pitch" for why you should be selected for the Hoover Veteran Fellowship Program. Use this opportunity to discuss how you stand out from other applicants. In other words: why you, why your idea, and why now? Using a webcam, cell phone, or video camera, please record yourself presenting your response. All videos should be titled with your full name. Maximum size is 100 MB. Preferred formats are MP4 and MOV. We will only view videos that are up to 2 minutes in length. Please send your compressed video or its link via email to hoovervfp@stanford.edu.
IMPORTANT DATES
May 23, 2022
Veteran Fellowship Program Application Open
July 13, 2022
Application Close
August 29, 2022
Notification of Acceptance
September 29-30, 2022
Program Launch and Roll Call
November 8-10, 2022*
Module 1
January 31 - February 3, 2023*
Module 2
September, 2023 (date TBD)
Module 3
October 2023 (date TBD)*
Capstone Project Presentations
*In-person activity at the Hoover Institution, Stanford University campus
CONFIRMATION OF RECEIPT
You will receive a confirmation of receipt by email within 72 hours of submitting your application. If you have questions about the status of your application, contact hoovervfp@stanford.edu.
View Veteran Fellows by Year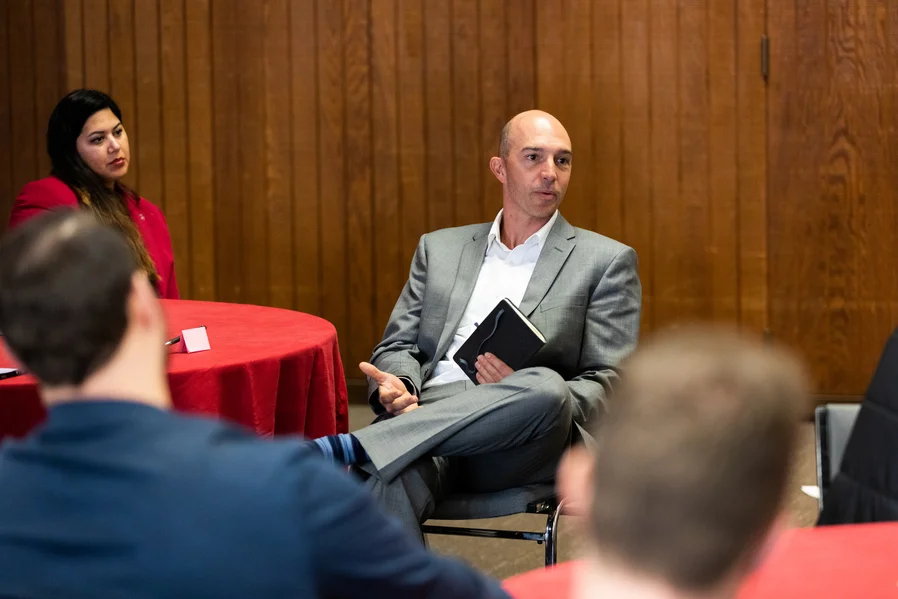 Image: 1/11 Veteran Fellow, Nick Mastronardi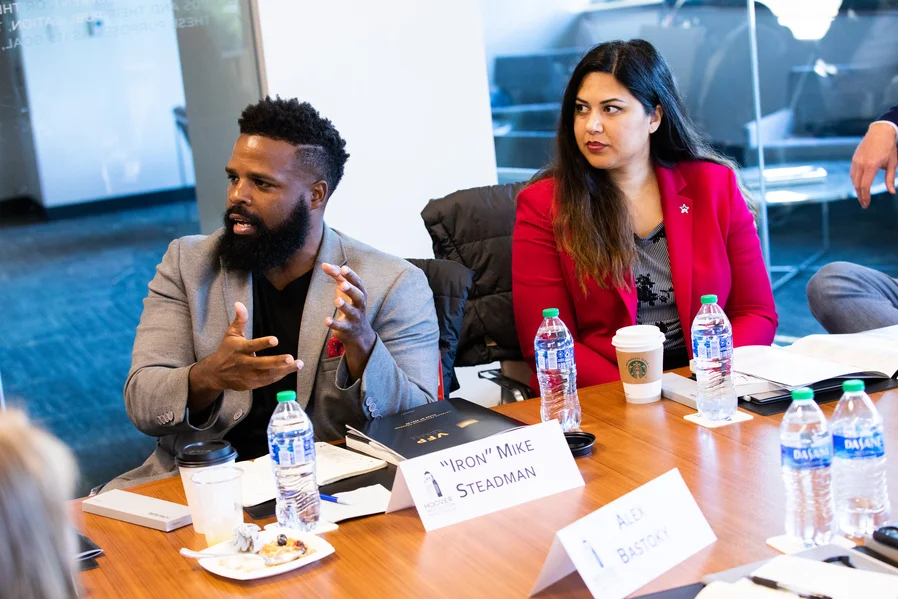 Image: 2/11 Veteran Fellows Iron Mike Steadman and Mary Kate Soliva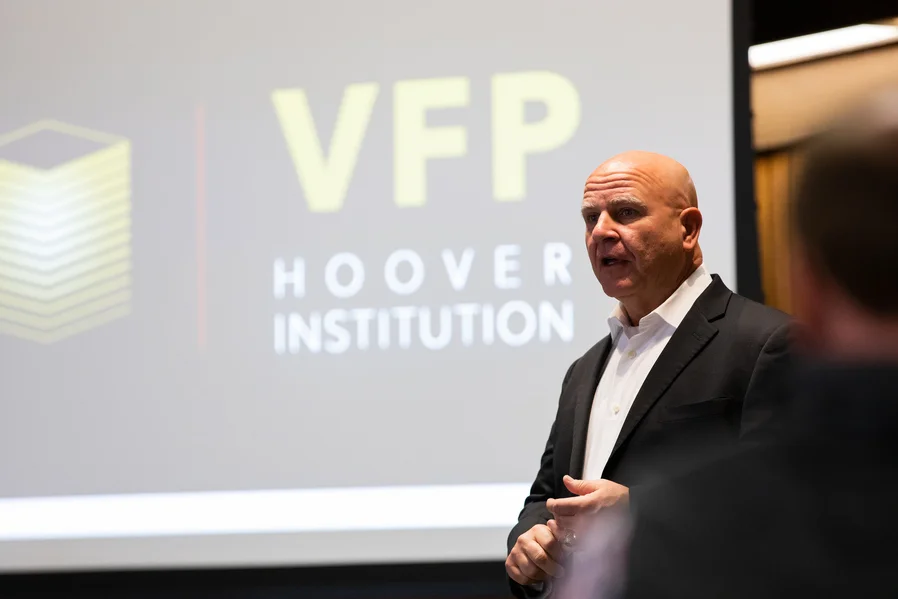 Image: 3/11 Senior Fellow H.R. McMaster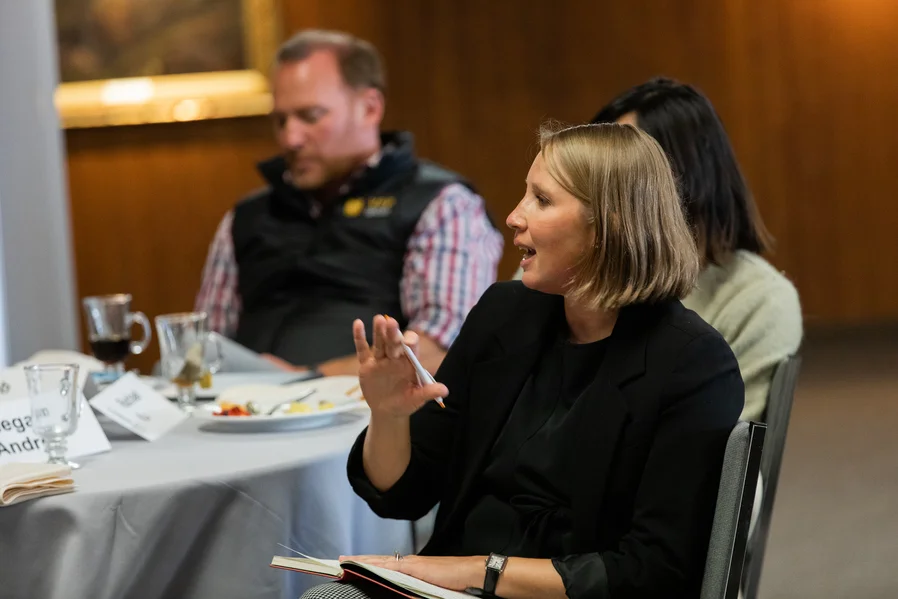 Image: 4/11 Veteran Fellow Megan Andros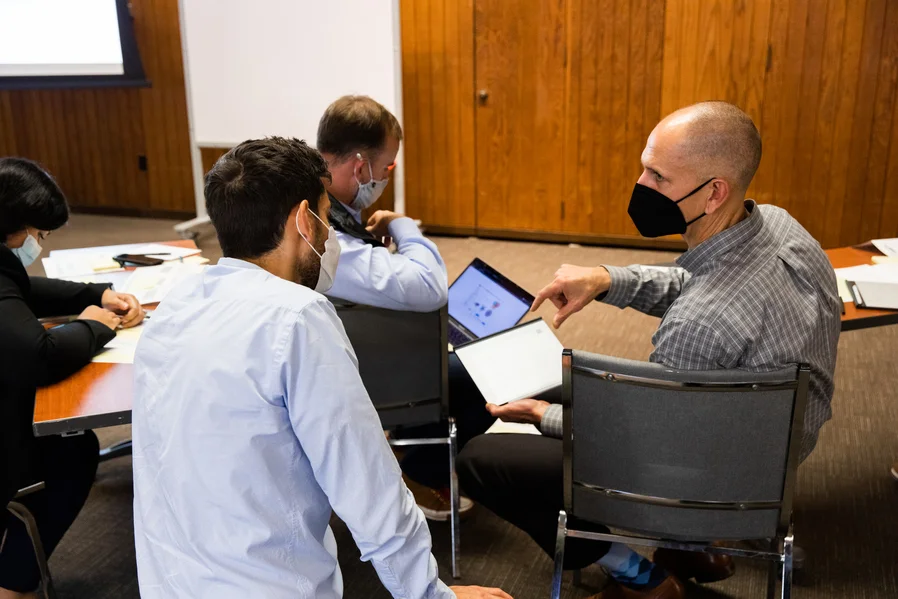 Image: 5/11 Veteran Fellows Dave Winnacker and Donnie Hasseltine with design educator, Thomas Both, from Stanford d.school
Image: 6/11 Veteran Fellow Mary Kate Soliva with Senior Fellow Larry Diamond and Research Fellow Ayaan Hirsi Ali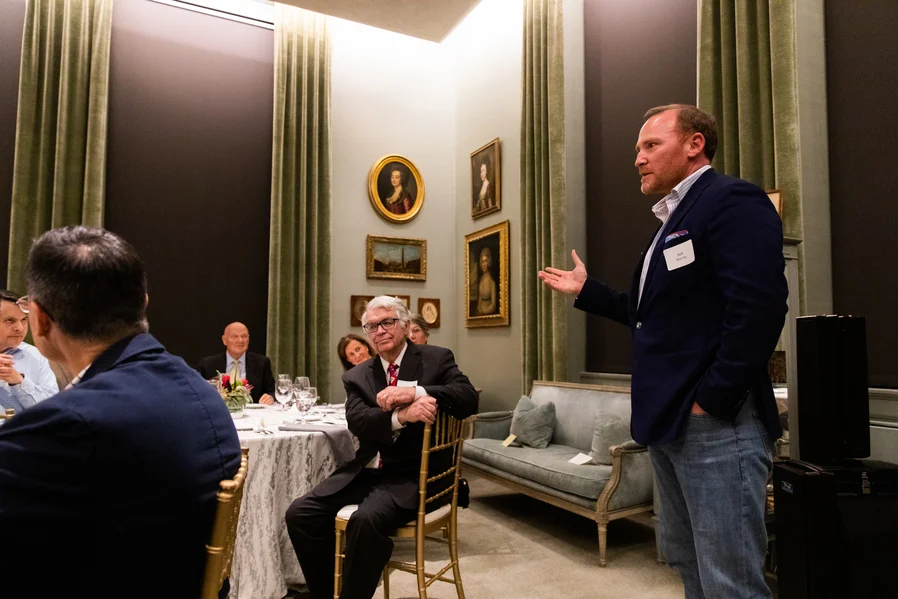 Image: 7/11 Veteran Fellow Bob Murray with Senior Fellow John Taylor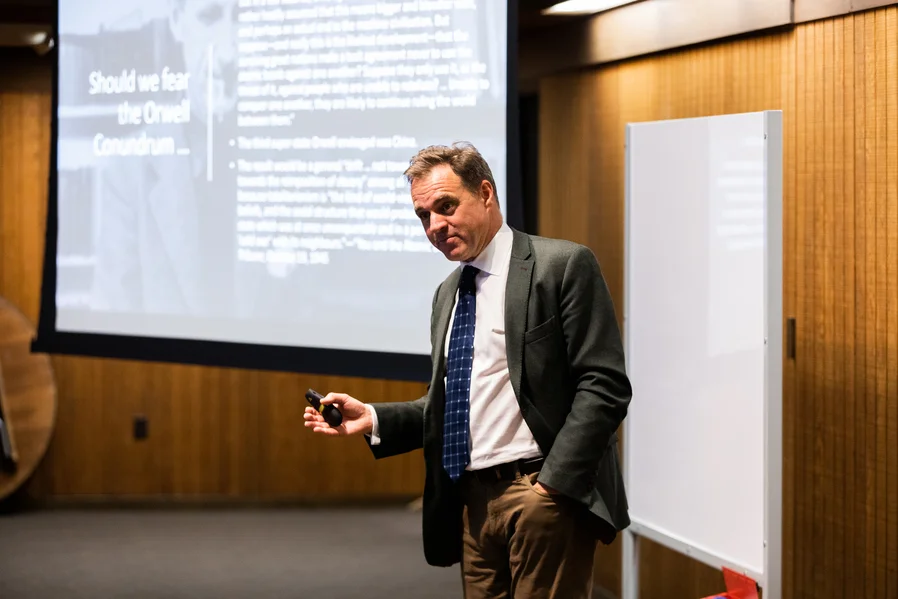 Image: 8/11 Senior Fellow Niall Ferguson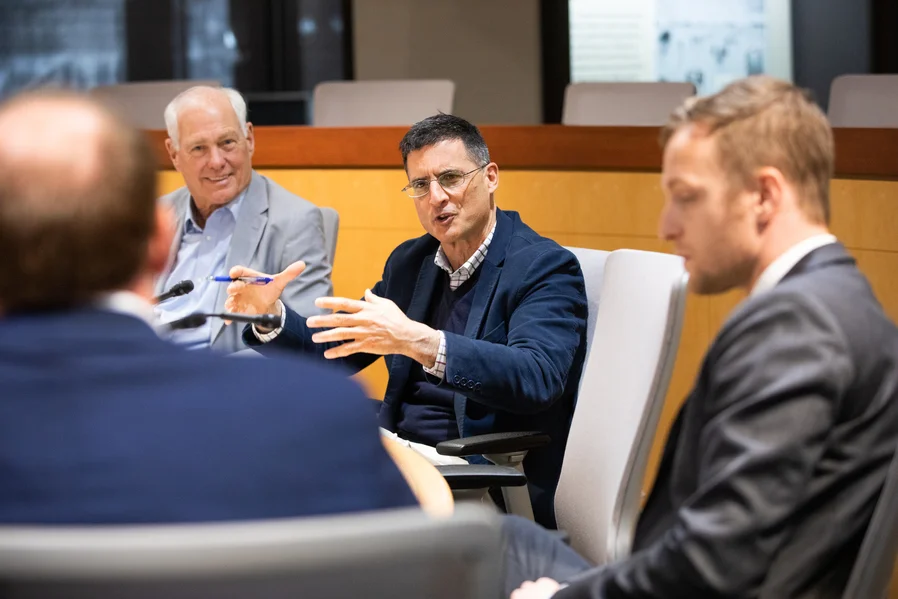 Image: 9/11 Deputy Director Eric Wakin and Senior Fellow John Cogan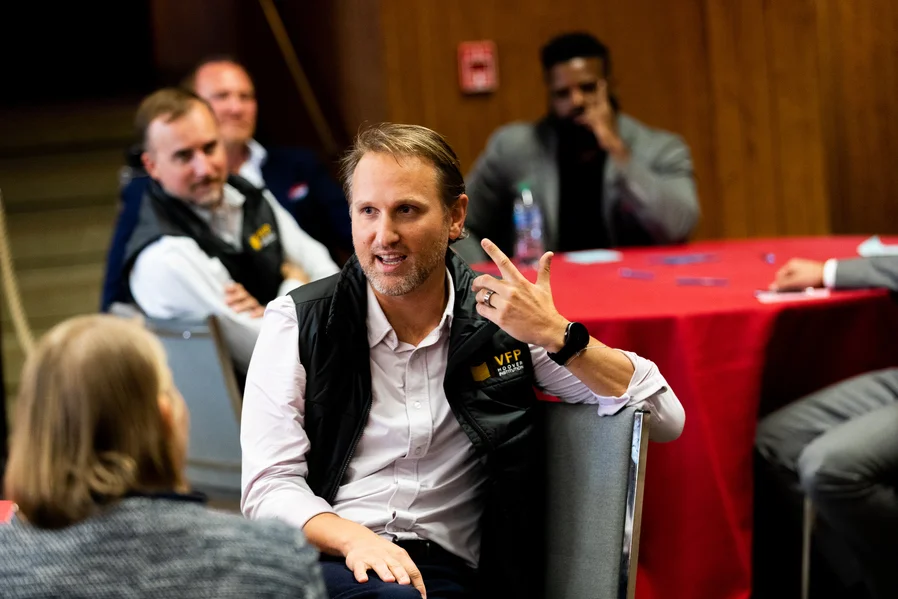 Image: 10/11 Veteran Fellow Pete Koizol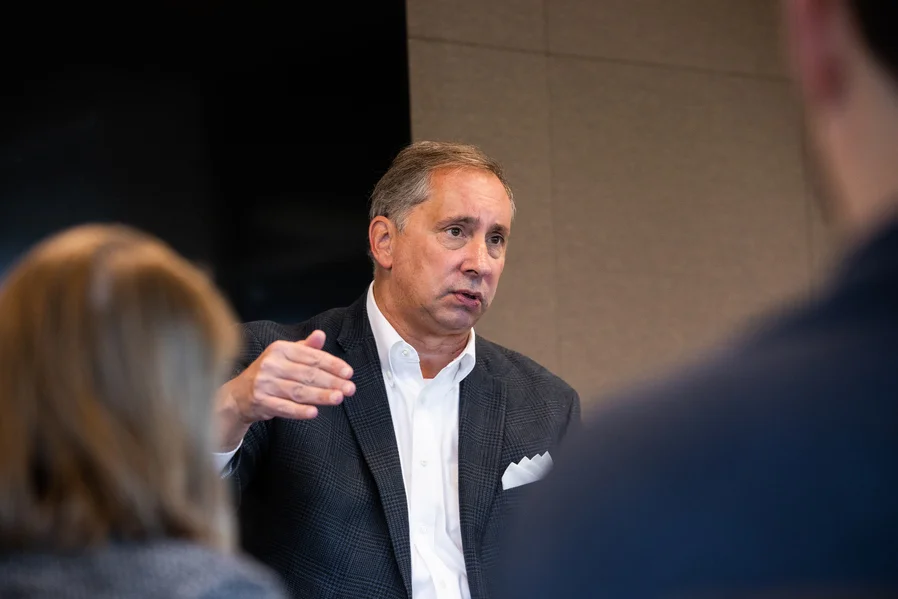 Image: 11/11 Distinguished Policy Fellow in Journalism Bill Whalen