The Hoover Institution hosts a conversation on National Security, Diplomacy, and Technology between Secretary of State Antony J. Blinken, 71st U.S. Secretary of State, and Condoleezza Rice on Monday, October 17 at 10:45 a.m. PT.
learn-more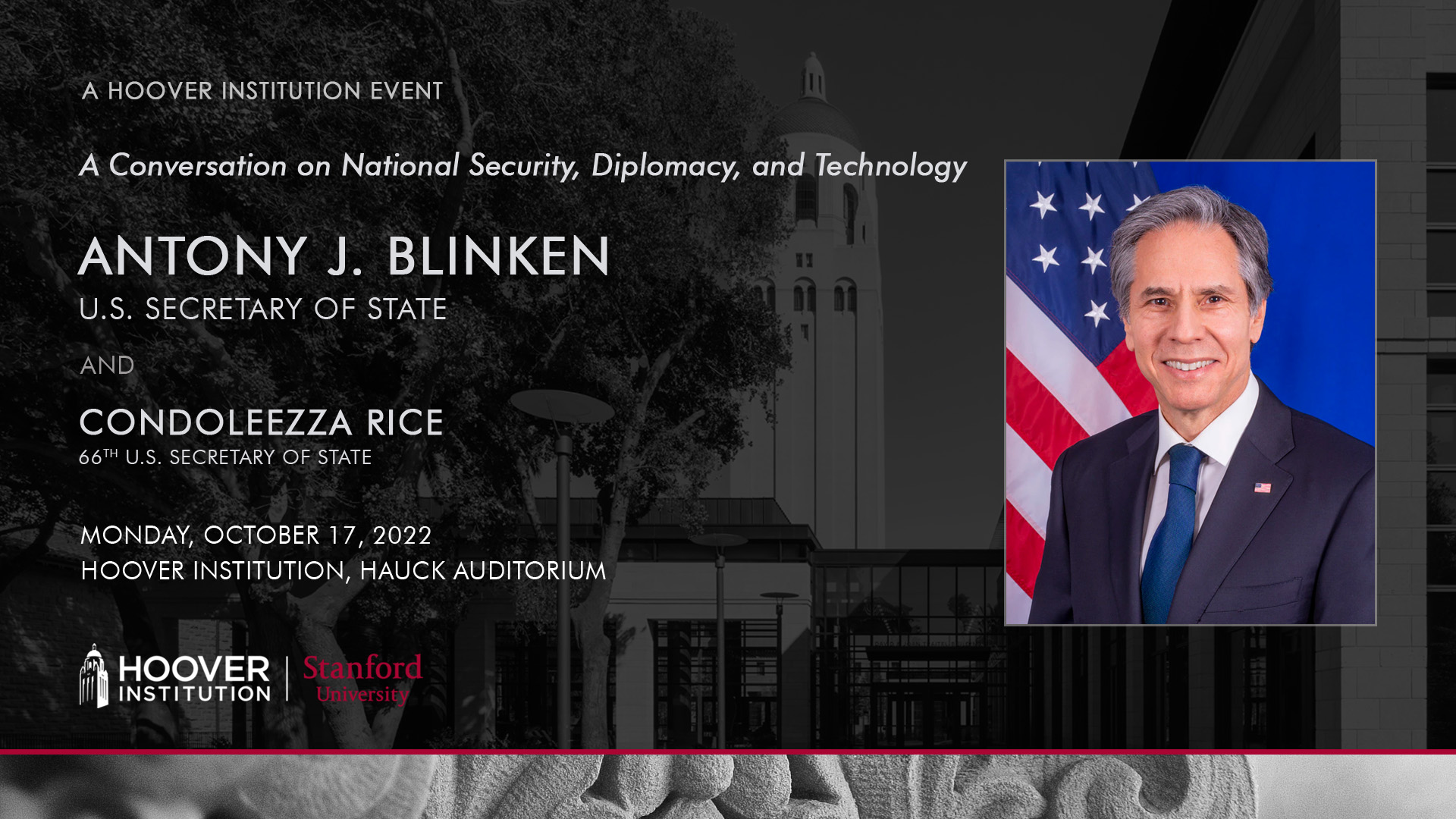 ABOUT THE SPEAKERS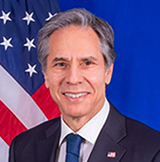 Antony J. Blinken is the 71st U.S. Secretary of State. He was nominated by President Biden on November 23, 2020; confirmed by the U.S. Senate on January 26, 2021; and sworn in by Vice President Kamala Harris the following day. Over three decades and three presidential administrations, Mr. Blinken has helped shape U.S. foreign policy to ensure it protects U.S. interests and delivers results for the American people. He served as deputy secretary of state for President Barack Obama from 2015 to 2017, and before that, as President Obama's principal deputy national security advisor. In that role, Mr. Blinken chaired the interagency deputies committee, the main forum for hammering out the administration's foreign policy.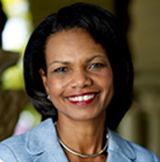 Condoleezza Rice is the Tad and Dianne Taube Director of the Hoover Institution and the Thomas and Barbara Stephenson Senior Fellow on Public Policy. From January 2005 to 2009, Rice served as the sixty-sixth Secretary of State of the United States, the second woman and first African American woman to hold the post. Rice also served as President George W. Bush's Assistant to the President for National Security Affairs (National Security Advisor) from January 2001 to January 2005, the first woman to hold the position.