Senator Marco Rubio and Lanhee Chen: A Discussion on America's Future After COVID-19 on July 22 at 4:30pm ET.
WATCH THE DISCUSSION
---
ABOUT THE SPEAKERS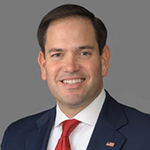 Senator Marco Rubio is a United States Senator from Florida. His committees include the Committee on Aging, the Committee on Appropriations, the Committee on Foreign Relations, the Select Committee on Intelligence,and the Committee on Small Business and Entrepreneurship. During his first term in the Senate, he resolved more than 30,000 cases for constituents who sought help with various issues, and logged over 1,000 mobile office hours to reach Floridians in every corner of the state.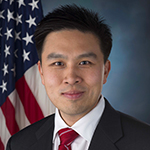 Lanhee Chen is the David and Diane Steffy Fellow in American Public Policy Studies at the Hoover Institution, and Director of Domestic Policy Studies in the Public Policy Program at Stanford. In 2012, he was policy director of the Romney-Ryan campaign and advised Senator Marco Rubio's 2016 presidential bid.  He was a member of the Social Security Advisory Board and served as a senior appointee at the U.S. Department of Health and Human Services during the George W. Bush Administration.