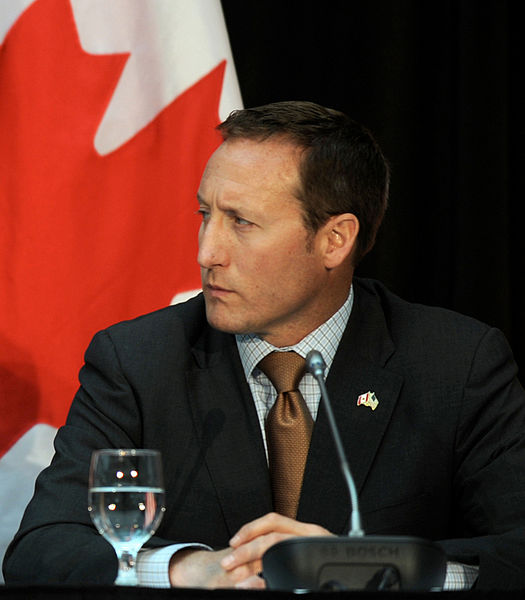 Acknowledging the long history of cooperation between the United State and Canada during times of armed conflict, the Honorable Peter MacKay, Canada's minister of national defense, cited that cooperation in a roundtable meeting with Hoover fellows on Thursday, February 23, 2012,  the culmination of the minister's daylong meetings in Silicon Valley and at Stanford University.
The roundtable, hosted by Condoleezza Rice, the Thomas and Barbara Stephenson Senior Fellow at Hoover,  included discussions of the future of NATO, the conflict in Afghanistan and its implication for future conflicts, and the use of technology in intelligence gathering, all of which relate to the importance of international security and defense cooperation, Canada's contributions to global security, and the strength of Canada's long-standing defense and security relationship with the United States.
Minister Mackay enjoyed the opportunity to share Canadian contributions as well as an appreciation of the tangible and positive impact the United States and Canada have as partners in making the world a better and safer place.
"Our interconnected world today dramatically underscores the need for security cooperation by all nations," Minister MacKay said. "Canada's domestic security is, in many ways, tied to international security. As such, our partnership with the United States across a range of activities and operations both abroad and here in North America contributes to the security of all Canadians."
For further information, see the ministry's news release.