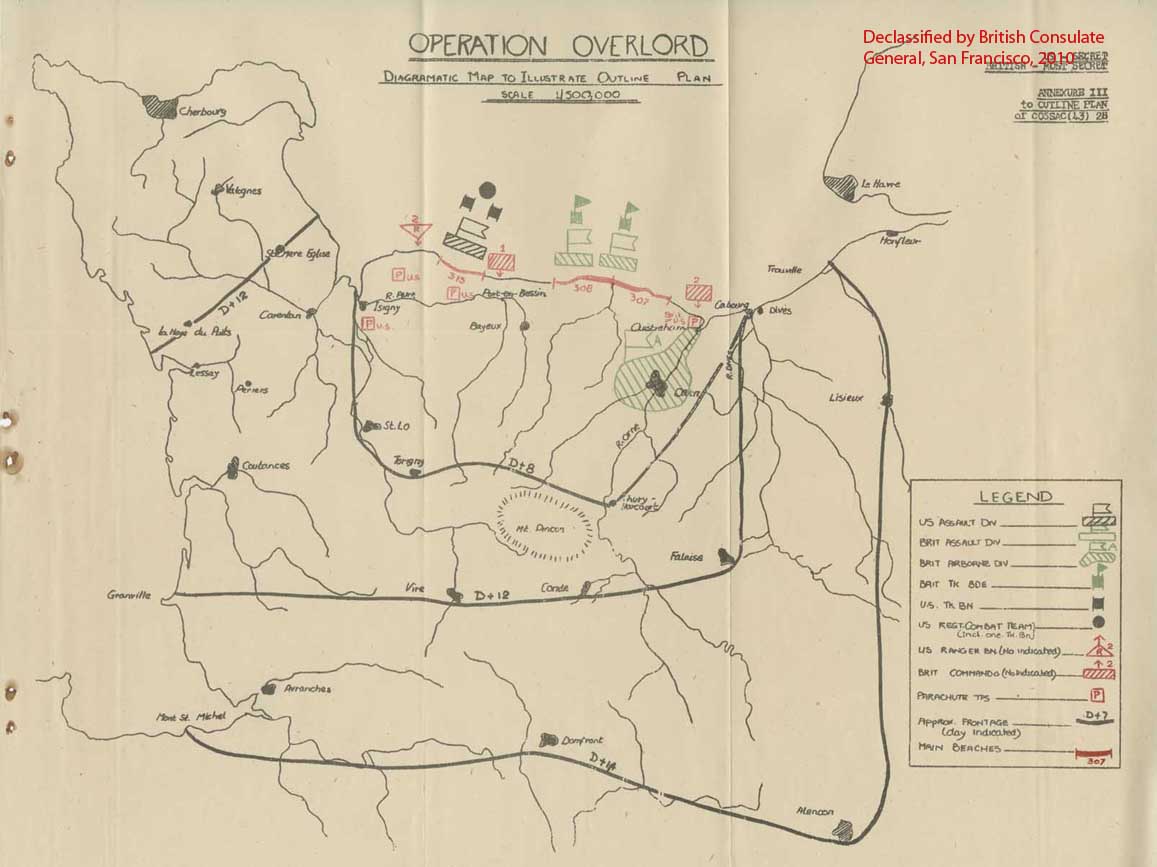 More than one hundred British government documents from nine archival collections at Hoover have been declassified. The majority, which are among the Charles Hill papers, are communications from the Office of the British Chargé d'Affaires in Beijing, 1966–68. Most of the remaining material is from World War II, including extensive plans and maps for Operations Rankin and Overlord. Operation Rankin recommended courses of action in northwestern Europe "in the event of substantial weakening of German resistance" from November 1943 to April 1944. The object of Operation Overlord, with a target date of May 1, 1944, was to "secure a lodgement on the Continent from which further offensive operations can be developed." (We know this now as the Allied invasion at Normandy.)
The earliest document to be released is a 1918 memo on the situation in Russia, part of the Lockhart papers; the latest, which is among the Mark Monday papers, is a 1978 report on future trends in terrorism in Northern Ireland. The relevant collections are listed below.
The British Consul in San Francisco, in consultation with other British officials, declassified the records during several visits to the Hoover Archives. The newly declassified material is available in the archives' reading room.
Bendetsen (Karl R.) papers
Christian (John Leroy) papers
Hall (George F.) papers
Hill (Charles) papers
Lochner (Robert Hoyer) papers
Lockhart (Sir Robert Hamilton Bruce) papers
Monday (Mark) papers
Nagy (K.) collection
Sweet (Paul Robinson) papers