Hoover Fellow Joe Felter Hosts Representatives From AUKUS Countries On Mobilizing Innovation For Security Across The Indo-Pacific Region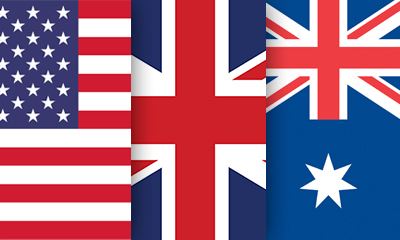 Hoover Institution (Stanford, CA) – Research Fellow Joe Felter hosted representatives of the United States, the United Kingdom, and Australia for a meeting on Wednesday, June 8, about opportunities for mobilizing innovation between the three countries in order to ensure security across the vast expanse of the Indo-Pacific region. The meeting also addressed underlying trends that undermine the future of US defense capabilities, including the shift in the last few decades of the locus of technological innovation from the government to the commercial sector, and geographically from the United States to other countries, most worryingly the People's Republic of China. 
The proceedings, moderated by Felter, included welcoming remarks by Tad and Dianne Taube director Condoleezza Rice and analysis on the history of American defense innovation by tech entrepreneur Steven Blank.
This was followed by two sessions. The first included perspectives on how advanced capabilities are being developed under AUKUS, the trilateral security pact between Australia, the UK, and the US, and how the partnership can be leveraged to advance peace and prosperity in the Indo-Pacific. This discussion featured Mike Brown, director of the Defense Innovation Unit at the US Department of Defense; Arthur Sinodinos, Australia's ambassador to the United States; Toby Feakin, Australia's ambassador for cyber affairs and critical technology; and Kaleb Redden, currently serving as coordinator for AUKUS at the National Security Council.
The second session covered strategies on how the three countries can overcome bureaucratic barriers that prohibit the exchange of technologies on national security grounds, as well as how to design incentives for the private sector to direct investments for the production of advanced defense capabilities at scale. Presentations were made by Steve Bowsher, president of In-Q-Tel, and David Goodrich, executive chairman and CEO of Anduril Australia, prior to a roundtable discussion with policy and tech professionals from the three countries represented.
The meeting was convened under Stanford's Gordian Knot Center for National Security Innovation, directed by Felter. The center's mission is to cultivate emerging generations of national security innovators to address the world's most intractable challenges—from great-power competition and threats from nonstate actors to nontraditional security dilemmas. Its focus on solving these challenges is based on leveraging all elements of national power and the application of commercial technological innovations such as artificial intelligence, machine learning, semiconductors, advancements in cyber, access to space, and more.
For more information on Stanford's Gordian Knot Center for National Security Innovation, click here.