The mission of the Hoover Institution Library & Archives remains guided by President Hoover's vision: "The purpose of this institution is to promote peace. Its records should stand as a challenge to those who promote war. They should attract those who search for peace." Below we highlight some of our accomplishments and activities for 2022.
Standing with Ukraine 

Weeks before the invasion of Ukraine, the Library & Archives collaborated with Stanford's Center for Russian, East European, and Eurasian Studies (CREEES) to host a discussion related to collecting archival material in the Donbass conflict region. Participants included Research Fellow Anatol Shmelev, Robert Conquest Curator of the Russia and Eurasia collection at the Library & Archives; Research Fellow Rose Gottemoeller; Andriy Kohut, visiting scholar at CREEES and director of the Sectoral State Archive of the Security Service of Ukraine; Steven Pifer, senior fellow at the Brookings Institution; and Amir Weiner, director of CREEES. Months later, Shemlev was able to complete a collecting trip to Ukraine. The trip yielded material that includes a now-famous stamp memorializing the response to Russian warships by Ukrainian defenders on Snake Island. Members of the Library & Archives continue to support efforts to collect and preserve digital materials, including messages on channels of the Telegram app related to the war. In response to cultural heritage professionals' calls for international support on behalf of preserving important historical materials, Stanford student Catarina Buchatskiy created the Shadows Project, an online forum dedicated to coordinating aid efforts. In support of conservation efforts, the Library & Archives worked with Buchatskiy to source and acquire fireproof cabinets, blankets, generators, and other emergency preservation material to protect archival and other cultural materials in Ukraine.
New Collections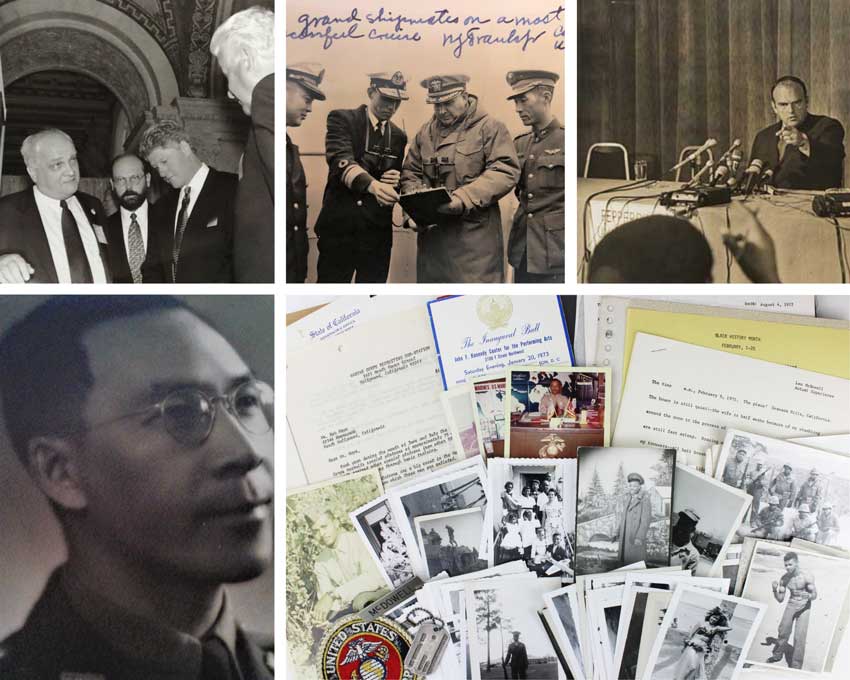 Hoover's curators continued to acquire significant historical archives related to war, revolution and peace from across the globe:
Increasing Access to Collections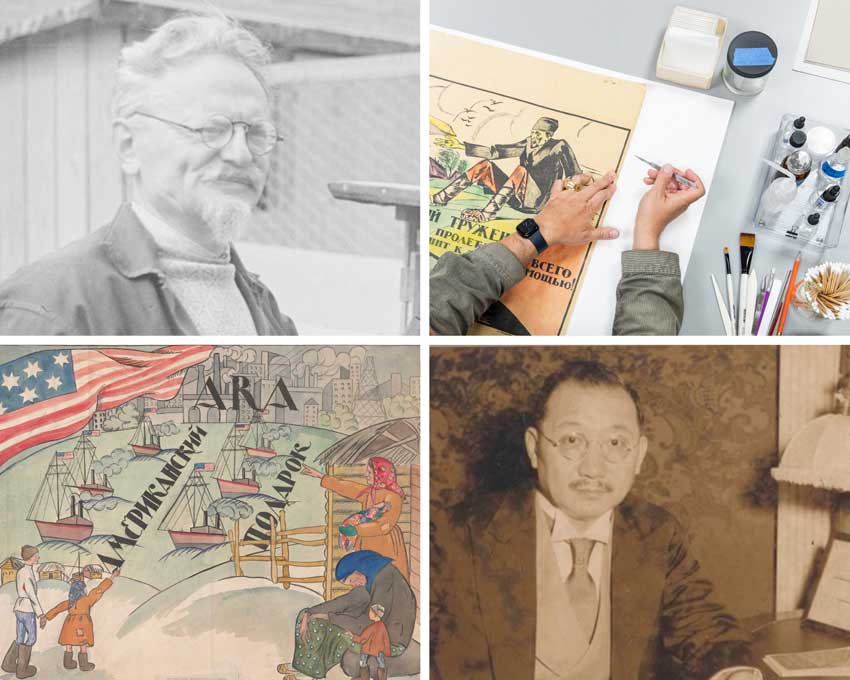 Giving a fresh new look to the Library & Archives' online presence, the hoover.org website and the new Digital Collections portal (currently in beta) offer intuitive navigation and even more information about resources that aim to increase access to collections both in-person and virtually. This year, the reading room hosted more than 3,300 visits and more than 190,000 users visited Hoover's holdings of digitized collections. 
The number of digitized materials continues to grow. Nearly 200,000 images were captured for collections, including: 
Digitization of the papers of Friedrich A. von Hayek, Ardeshir Zahedi, and many others continues in concert with description and preservation work. 
Engaging Our Communities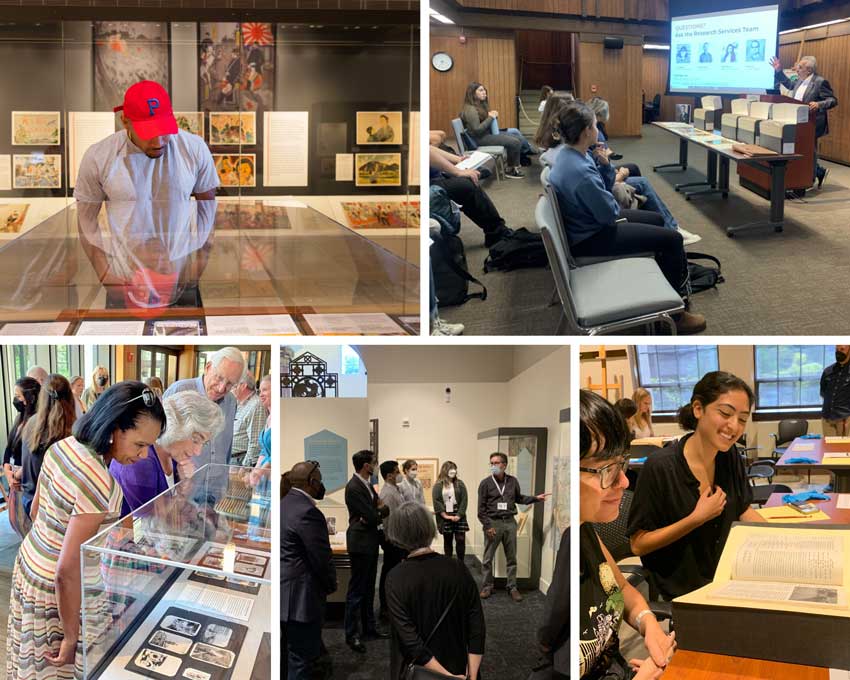 Exhibitions, classes, tours, and talks – the Hoover Tower was abuzz this year with more than 33,000 students, scholars, and Stanford visitors engaging with the rich historical collections of the Library & Archives. We were excited to reopen Hoover Tower's exhibition galleries and popular observation deck to public visitors and engage students and special visitors in our classroom spaces. Some highlights:
Exhibitions
Student Engagement 
The Library & Archives cosponsored Escape from Topicland along with Stanford Libraries and the Stanford Graduate School of Education. This event, led by Tom Mullaney, professor of history at Stanford, helped students navigate the early phase of conducting research and engaged professors, undergrads, and graduate students in a discussion focused on getting students into the archives to do hands-on research. 
Four Stanford students spent the year researching the American Relief Administration Russian operation records as part of a CREEES-directed reading course. Their essays will be featured in the Bread + Medicine online exhibition as well as the forthcoming winter Hoover Digest.
Stanford students interested in learning about Iranian archives toured the Library & Archives' expansive Iranian collections in an open house led by Dr. Abbas Milani, the Hamid and Christina Moghadam Director of the Iranian Studies program at Stanford University and Hoover research fellow.
Workshops and Book Talks
Highlighting Scholarship and Media Featuring Hoover Collections
In addition to publications by Hoover Fellows, media produced by a fiction writer, a historian, and a journalist have unearthed some of the most intriguing artifacts in the Library & Archives' collections.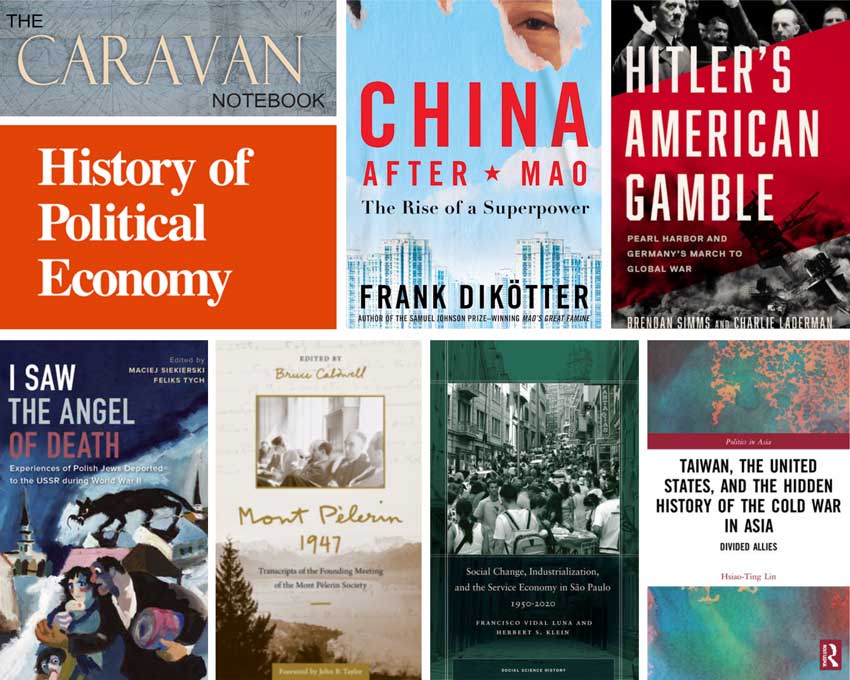 Discover More from the Hoover Institution Library & Archives
Follow us on social media and subscribe below to read about the latest news and events, including recent acquisitions, publications, and other announcements regarding research services, projects, and more.