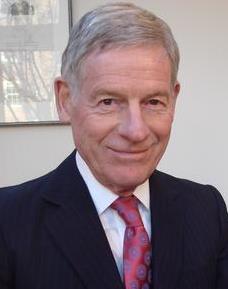 Discussion at the Hoover Institution's Boyd and Jill Smith Task Force on Virtues of a Free Society meeting during June 8 and 9 covered a range of topics, including political philosophy, U.S. political history, the social costs of Internet pornography, and President Barack Obama's way of thinking.
Harvey Mansfield, the Carol G. Simon Senior Fellow at the Hoover Institution and the William R. Kenan Jr. Professor of Government at Harvard University, spoke about democracy in America today from a Toquevillian perspective in before-dinner remarks on June 8. In 2000, Mansfield translated, with Delba Winthrop, an edition of Alexis de Tocqueville's Democracy in America.
The philosophy of Edmund Burke (the father of modern conservatism) and its relevancy to today's politics were discussed by Peter Berkowitz in his presentation, "Burke on Liberty, Tradition, and Reform." Berkowitz is the Tad and Dianne Taube Senior Fellow at the Hoover Institution and chair of the task force.
A forthcoming book, tentatively titled Designing a Polity: America's Constitution in Theory and Practice (Rowman and Littlefield, 2010), was outlined by its author, James Ceaser: "The book focuses first on the Founders' intentions in three areas where ideas were to play an important role in shaping the character of the political system," said Ceaser, who is the Harry F. Byrd Professor of Politics at the University of Virginia and director of the Program for Constitutionalism and Democracy.
The featured areas that Ceaser examines include which first principle (or foundation) would dominate in American thought, which science or body of knowledge would guide America's thinking about politics, and which general doctrines would help define the arrangement of national institutions and the systems of candidate selection. The book then turns to the fate of those ideas, including how they have performed in practice and how they been changed or modified.
Gerard Bradley, a professor of law at the University of Notre Dame, addressed the challenge of Internet, or "new," pornography to our free society in his presentation, "Not Your Daddy's Playboy: The 'New' Pornography and Its Social Costs." The challenge, says Bradley, is to combat its harmful effects while remaining heedful of our polity's defining, pertinent characteristics: respect for privacy, rejection of moral paternalism, and attentiveness to limited government.
In "Obama as Thinker: An Introduction" Clifford Orwin, a professor of political science, classics, and Jewish studies at the University of Toronto, analyzed Obama's style of reasoning, what influences him, and what motivates him. Orwin noted that "Obama is not only the first black American president but only the second academic one (Woodrow Wilson being the first)" as he discussed the president's reputation for cerebral or intellectual approaches to situations.
The task force aims to assess how America has preserved those virtues on which liberty depends and to explore which policies and laws must be conserved and which reformed to strengthen citizens' ability to defend and to enjoy that liberty. Member of the task include Peter Berkowitz, Gerard Bradley, David Brady, James Ceaser, William Damon, Robert George, Tod Lindberg, Harvey Mansfield, Russell Muirhead, Clifford Orwin, and Diana Schaub.