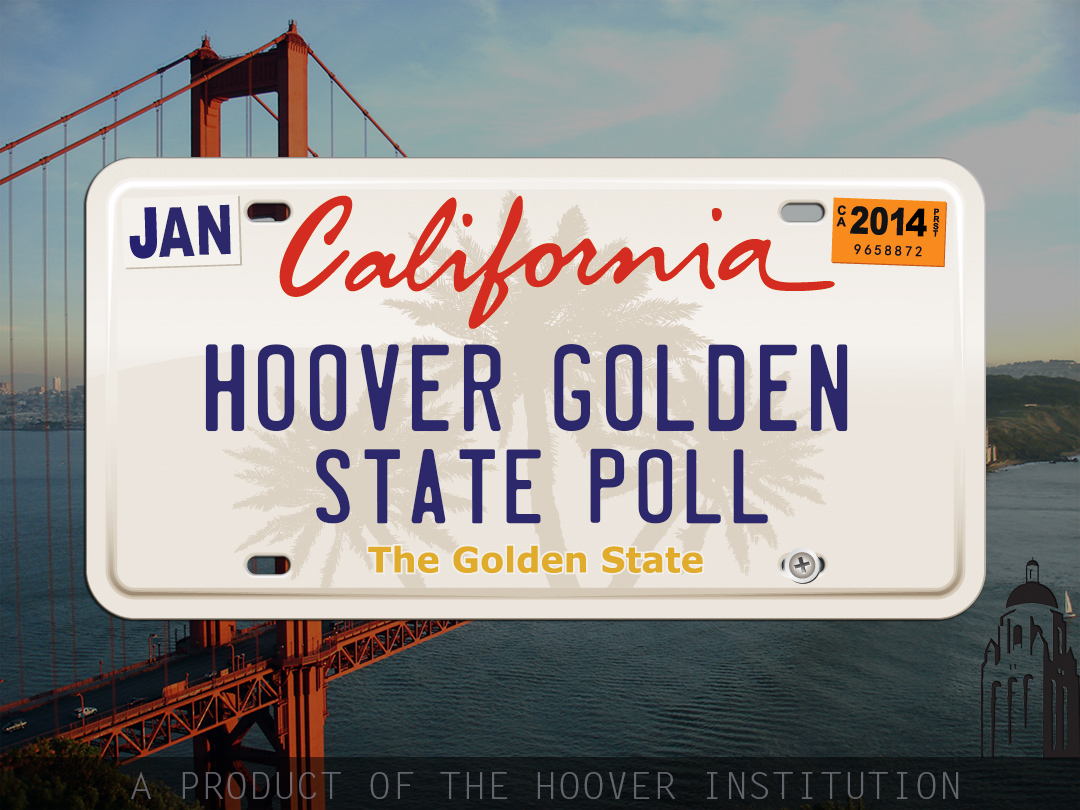 On January 22, the Hoover Institution released the results from its second Golden State Poll. Like the first sampling last fall, this survey polled one thousand Californians on their financial well-being as well as their opinions on state leadership and top policy priorities Sacramento should address.

 Listen  to Hoover research fellows Lanhee Chen and Bill Whalen discuss the survey's political implications.
Among the findings, Gov. Jerry Brown has a net disapproval rating – 33 percent approve of the governor's performance while 37 percent disapprove. California's State Legislature fared worse: 21 percent approval versus 49 percent disapproval. Only one in four Californians endorsed Brown's reelection, while 44 percent would prefer a replacement.
Only 25 percent of Californians think the Golden State should serve as a model for others, while four in ten Californians believe things in California have become worse compared to a year ago.
Economic issues are a foremost concern for Californians, with respondents listing strengthening the economy, improving the job situation, and balancing the state budget as the top-three priorities. The three topics that fared worst in the survey: dealing with global warming, strengthening gun laws, and continuing the state's high-speed rail project.
Californians have not changed their views on the economic recovery since the first survey in September. Thirty-four percent of Californians said their families were worse off, financially, than a year ago, compared to 33 percent in September. Fifty percent of employed Californians are not confident of being able to find a new job in California in the next six months that pays as well as the one they currently have. This is down just five points from September.
The press release of the first survey can be found here and more information about the September poll can be found here.