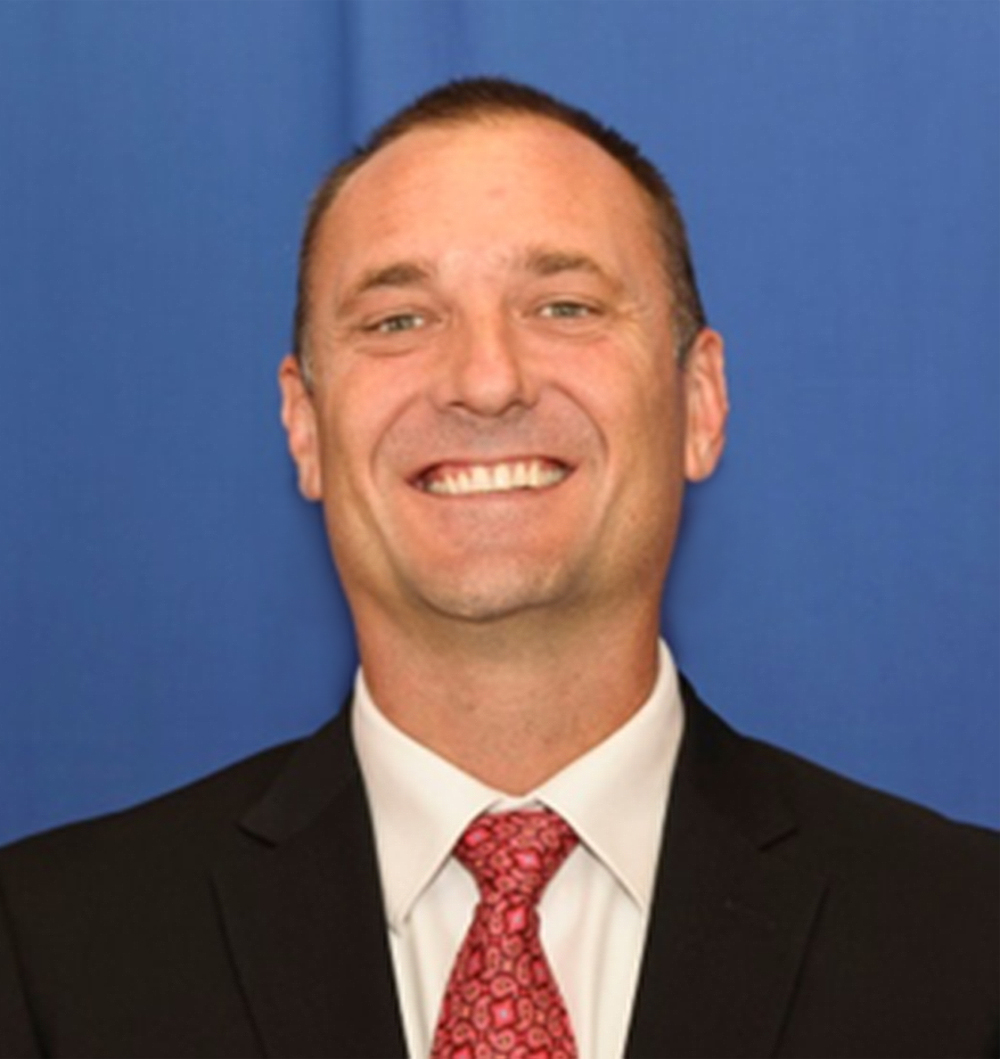 by Jonathan Movroydis
Chase Beamer, representing the US Department of State, is a National Security Affairs Fellow for the academic year 2020–21 at the Hoover Institution.
In this interview, Beamer details his two-decade career in the US Foreign Service focusing on public diplomacy, including assignments in Djibouti, Poland, Slovakia, Bolivia, and the Dominican Republic. Beamer maintains that a critical element of US national security is the advancement of democratic values and the modernization of information tools, such as Radio Free Europe and Voice of America.
Can you tell us about your background and why you joined the US Foreign Service?
I was born and raised in northwest Ohio and was the youngest of seven. I went to Denison University, a small school in Ohio, principally because I received an academic scholarship and because of my athletic background. Three years into my studies in economics, I took an internship with PaineWebber in Los Angeles. I didn't love it.
During college, I also took a trip with my parents' church to Tanzania. It really opened my eyes about the world, especially in light of my rural Midwest origins. Ultimately, I decided to join the Peace Corps and traveled to Mauritania. I spent two years living 80 kilometers from Timbuktu, which I used to write as my return mail address.
While I was in Mauritania, I had some interactions with diplomats at the US embassy. I came to realize that this kind of work was for me. So, I backpacked West Africa, and came back to the States and went through cultural reassimilation, put on a little bit of weight, and got a job in DC, working on international exchange programs for the State Department, which exposed me to the public diplomacy element of the US Foreign Service. I took the foreign service exam while I was living with some friends in Washington, DC, and was commissioned as a foreign service officer on September 10, 2001—the day before the 9/11 terror attacks. I met my future wife the first day of orientation. On the third day, everybody showed up with their State Department badge, and 9/11 definitely framed the next 20 years, my entire career.
My first assignment was in Djibouti, where the government established the Combined Joint Task Force–Horn of Africa, which was integral to building the post-9/11 security architecture. I was then sent to Poland, where I reconnected with my future wife and got engaged. We both returned to Washington for our next assignment, got married, and then were sent together to Slovakia for three years.
I was sent back to Washington, DC, again to transition to the Latin American bureau and receive Spanish-language training. This is where I started to delve into the digital world. I was the first regional digital coordinator for the State Department in Latin America. We were then sent to Bolivia, and then the Dominican Republic, before accepting this opportunity at the Hoover Institution.
Can you tell our audience about the service awards you received from the State Department?
Most recently, I received the Superior Honor Award, for essentially reengineering the Latin American public affairs unit for 21st-century challenges. We may have limited resources, but we have to make sure that those resources are being appropriately deployed. I decided that we had to do a better job in the digital space. I shifted our team away from traditional programs and media toward a more capable digital presence. I received awards for my first assignment on the political-military front in Djibouti, working on base-access agreements that we had with a combined joint taskforce over there. I also was awarded meritorious honors for a number of different projects over the years, including work on the F-16 sale in Poland as the deputy press spokesperson.
Why did you choose the public diplomacy track within the Foreign Service?
I like being outside the wall. Public diplomacy engages with probably a broader spectrum of foreign societies than any other element of the mission. The goal of public diplomacy is to be a voice for US economic, security, and political interests. We're building relationships that the mission can use twenty years down the line. Such strategic thinking tracks well with what I want to study at Hoover, and that is the projection of American values. I really believe in the American value set, and that's why I chose to serve in the first place. I think that as we continue to examine the rivalry with China on the world stage today, the basis of our policy should be creating an advantage for the United States in the competition of its democratic values versus those of autocracy.
I believe that we need to double down and better project those values that undergird our democratic system. I once heard a speaker talk about public diplomacy being the train on the railroad track. Those tracks are like our values. We have a course for our value set, and I think we could do a better job at helping the world see things through our value set.
How related are the advancement of America's national security interests and the promotion of its democratic values?
I believe that they are intertwined and inseparable. I feel like American national security, our credibility, our way of life, whether it's freedom of markets, religion, and the press or the democratic election of leaders, all those are essential to US security. Strengthening our democracy at home is critical to our ability to promote democracy abroad.
Is there a defining experience and challenge in your career related to promoting these value sets?
There are a lot of defining experiences. One that I really enjoyed and that was really significant was in Slovakia about ten years ago. There was a famous, by Slovak standards, satirical cartoonist named Martin "Shooty" Sutovec. Prime Minister Robert Fico, whose government maintained vestiges of the Cold War, brought a libel suit against Sutovec for a political cartoon. Shooty's cartoon parodied Fico, who had taken leave from his duties to treat back injuries. In the cartoon, the doctor was examining an X-ray of Fico's spine and said, "Well, I don't see what the problem is. It doesn't appear that you have a spine."
This incident just struck me as a real clash of values. Granted, the United States has some of the most liberal libel and defamation laws in the world, but I do think that we would cite as ridiculous the idea that the leader of a nation is going to take a cartoonist to court over a funny satirical cartoon.
I launched a project in partnership with Shooty and Daryl Cagle, the most viewed satirical cartoonist in the world, in which they would exhibit their work that parodied leaders from all sides of the political spectrum in both Slovakia and the United States.
The exhibition toured all the major regional capitals in Slovakia for three weeks and sat on the main square. Shooty and Cagle also gave talks to students about the importance of freedom of the press in democracies. I believe this initiative had a huge impact, and ultimately Shooty was not convicted of any crime. Later, Shooty led a big billboard campaign that helped defeat Fico in a later election. I thought it was one of those instances where, by standing up for democratic values, US diplomats also served America's security interests. The people of Slovakia elected a party less inclined to Russian influence, more favorable to the interests of NATO, and that eventually purchased a large number of F-16s from the United States.
What is your regional expertise?
I would say that Latin America and Central Europe are my two area focuses, with a little smattering of Africa from my earlier life. Regional focus depends a little bit on a diplomat's "career cone." A management officer, consular officer, or diplomatic security officer can really be assigned anywhere in the world because language is not as crucial to the conduct of their work. Language expertise is absolutely essential for a public diplomacy officer, political officer, or economic officer, the folks who are really spending a lot of time out with local interlocutors. For me as a spokesman—time on camera and in the news—a diplomat quickly becomes funneled into language and cultural zones. If a diplomat aspires to be the spokesman at the US Embassy in Beijing, a Mandarin speaker will be the most competitive. Latin America and Central Europe are, at this point in my career, where I am most competitive and probably most useful for American interests.
What languages do you speak?
I tell people that I think "speak" is the largest verb in the US vocabulary. I could probably ask for the bathroom in 10 languages, but at this point, I think if I was to have a real professional conversation with someone, Spanish and French right now are at the front of my brain.
I spoke Pulaar [spoken in Mauritania and other parts of west Africa] in the Peace Corps, and at one point I was really good. The same would be true of Slovak. There was a point at which I could do TV interviews in Slovak, but I couldn't right now if you asked me to. There are so many talented linguists in the State Department that I certainly recognize my limitations on that front.
What are the major security challenges in Central Europe and Latin America?
I believe that in Central Europe, and all of Europe for that matter, there is a worry about Russian aggression. In light of the 2014 Russian invasion in Crimea, the ongoing political instability in Belarus, and Russian cyber intrusions and flyovers in the Baltic States, the United States will have to work with NATO allies and hold them accountable for contributions to shared security. Russia's drive to create energy dependence in Western Europe is a concern as well and is one of the many ways it drives wedges between our European allies.
The other major issue in Central Europe is migration from the Middle East, Central Asia, and North Africa, which is not dissimilar to the debate in the United States and has given rise to some nationalistic tendencies. Other big issues include threats posed by China, climate change, and pandemic response. The reality is we have capable partners in Europe. My boss used to say, "No matter what in the world we're working on, we're working on it with Europe." I think we need them.
The biggest challenge in Latin America is not allowing for third-party competitors such as China to slip in the back door and start investing in infrastructure projects. There are opportunities for working with our partner countries in Latin America that may help us spur economic growth in the Western Hemisphere and assuage immigration challenges. There are also security challenges such as the transnational drug trade that will continue to be important.
When we talk about values and competing against China, I really believe that one of the principal things that we can do is combat corruption. Many of these countries in Latin America are very exposed to corruption, and it's pretty hard for some of the leaders in this region to say no to bribes. The more that we can do to help them shore up their institutions, promote the rule of law, and combat corruption, the more we are competitive with China.
How does China's debt-trap diplomacy impact the Western Hemisphere?
China has made large investments and trade deals in Ecuador, Jamaica, and Costa Rica. They are mining in Bolivia. They built a space station observation platform in the Patagonia region of Argentina. They recently made a play for the Panama Canal, but the US has thus far effectively pushed back with the help of the Panamanian people. If China were able to wrest control of the Panama Canal, such a scenario would pose serious security and commercial implications.
What does leadership mean to you?
I think that a lot of people that have worked for me would be familiar with the mantra that I have, "Do less, better." In our line of work there is literally an endless "to do" list. You can never kiss enough babies or shake enough hands. A leader needs to create the space for his or her staff to advance toward high-impact objectives. With this in mind, I try to empower my people to look at the context of the local relationship that we're working on and relate it to the bigger picture of US national interests.
I also think it's very important that your team knows that you're willing to roll up your sleeves and do whatever needs to be done. I always try to make the coffee in the morning. I don't think that the director of the office is above any menial task. I think it's important for a leader to be available to team members who may have challenges in their personal life or help in accomplishing assignments tasked out to them. Not being afraid to do the little things and always being available are two things that have served me very well.
What will be the focus of your research at the Hoover Institution?
My research goals are coming into focus. I am really interested in what we have talked about, how to best protect American values and project soft power. Today we are not living in the same information environment as even a decade ago. I think we need to update and improve our information tools such as Voice of America and Radio Free Europe, which were very effective in the Cold War.
I think an information strategy goes back to the competition over values. Ultimately, if we are able to successfully communicate our values, an autocratic state like China may ultimately fold.
I also believe the US should focus on building information supply chains for domestic audiences as well as foreign ones. If you look at countries like the United Kingdom or Germany, their citizens have a high degree of confidence in their public broadcasting. No such confidence is apparent in the United States. I think the government should be able to ensure that its citizens can receive accurate information to counter propaganda disseminated by our adversaries.
I also would like to explore themes related to a whole-of-government approach to US national security. There is a report recently issued by a bipartisan congressional taskforce called "The Future of Defense." It's principally focused on defense spending, but a) I think it's great that it was bipartisan, and b) it hit on other elements of the national security architecture. It's time, frankly, that we take another look at the National Security Act of 1947. The law is over 70 years old, and there are new threats the nation needs to better address. For example, harnessing economic power and statecraft are vitally important, especially in our competition with China.