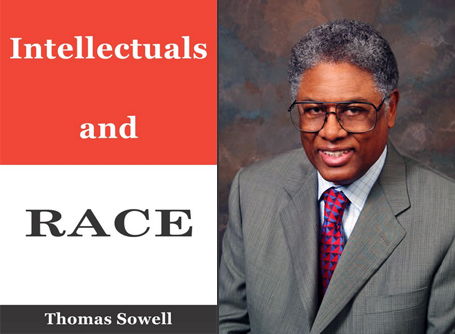 Thomas Sowell, the Rose and Milton Friedman Senior Fellow on Public Policy at the Hoover Institution, recently published Intellectuals and Race (Basic Books, 2013), which explores the ideas of race and multiculturalism through history and discusses the impact race plays in our society. Sowell believes that the education he received growing up in Harlem in the 1940s is not the same education that students receive today. Children are not held to the same standards they were when he was a student.
"The impact of intellectuals' ideas and crusades on the larger society, both past and present, is the ultimate concern. These ideas and crusades have ranged widely from racial theories of intelligence to eugenics to 'social justice' and multiculturalism. In addition to in-depth examinations of these and other issues, Intellectuals and Race explores the incentives, the visions and the rationales that drive intellectuals at the highest levels to conclusions that have often turned out to be counterproductive and even disastrous, not only for particular racial or ethnic groups, but for societies as a whole." (Amazon)
Sowell discussed his book on Fox News Channel's Hannity with fill-in host and Daily Caller editor-in-chief Tucker Carlson, arguing that the federal minimum wage law was responsible for black unemployment. In the 1930s, Sowell stated, the black unemployment rate was lower than white unemployment. Today there is a huge gap between black and white unemployment rates.
Click here to watch Sowell's interview on Hannity.