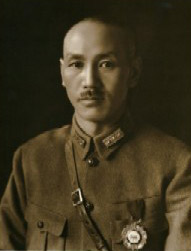 The Hoover Institution of Stanford University is working diligently to seek clarity on the ownership of the Chiang family diaries and papers on deposit at the Hoover Institution.  The Institution has filed an interpleader action (a process by which a party asks a court to determine the ownership interests of property with multiple claimants) to enlist assistance from the Court. The Hoover Institution is not adverse to any party but has determined this as the appropriate next step after being unable, for several years, to resolve competing ownership claims.
The Hoover Institution Library and Archives are among the world's most important repositories of unique archival materials and rare publications on political, social, and economic change in the modern era.  For almost nine years, the Hoover Institution has had on deposit extraordinary archival material from Chiang Kai-shek, who ruled mainland China for twenty-two years and Taiwan for an additional twenty-six years, and his son, Chiang Ching-kuo, who ruled Taiwan for sixteen years. In accordance with the wishes of depositor Chiang Fang Chi-yi (Elizabeth Chiang), the Hoover Institution has provided access to redacted copies of the Chiang Kai-shek diaries in our reading room; the collection has become one of the most popular in the archives, being viewed by hundreds of people from around the world each year.
Other persons have claimed an interest in the material deposited by Ms. Elizabeth Chiang. For the last several years, the Hoover Institution has tried to work with all the claimants to reach an agreement on the status of the deposit, which is crucial to understanding twentieth-century history. Despite our attempts, we have not been able to resolve the dispute amicably and so are reluctantly turning to the court for assistance. The Hoover Institution is not advocating for one outcome over another; it is simply looking for clarity so it can either return the materials to their proper owner(s) or continue to hold the materials for the proper owner(s).
It has been a great privilege for the Hoover Institution to be the home to the Chiang family material; we hope that a resolution can be found soon.