Editor's note: This—the first of a two-part article—focuses on the promise of recent initiatives in the battle against chronic homelessness. The second part assesses whether these initiatives are realistic and the goals achievable.
---
The American political landscape is forever changing. Each year brings new challenges and new priorities. The past year has featured an intense effort to reform the nation's homeless policy. Led by the federal Interagency
Council on Homelessness, hundreds of cities and counties across the country
are working on 10-year plans to end chronic homelessness. But what does this vision promise and what might it actually deliver? How does targeting
chronic homelessness improve the lives of homeless persons and the condition
of our communities? What are the key features of the plan to end chronic homelessness?
What makes this new policy agenda unique is its focus on the
chronically
homeless. Past efforts to confront homelessness paid less attention to this group and instead targeted families with children, which are often seen as more deserving. But with this new plan, the emphasis now rests squarely on the hardest cases.
Studies suggest that the homeless can be broken down into three distinct subgroups. Most (80 percent) can be classified as
temporarily
homeless—
they become homeless once or twice in a lifetime and remain so for just over
a month before securing permanent housing. A second subgroup, the
episodically
homeless, account for approximately 10 percent. They enter and exit the sheltering system numerous times over a given year and stay an average of two months at a time. The remaining 10 percent are
chronically
homeless, virtually living in the system, averaging 280 days per shelter stay, often remaining homeless for years.
The chronically homeless are the most visible, living on our streets, in our
transit centers, and under our bridges. They panhandle for pocket change
and push shopping carts piled high with their possessions. There are anywhere
from 150,000 to 200,000 chronically homeless persons in cities, suburbs, and rural areas across America.
They tend to be unaccompanied individuals with disabling conditions, ranging from psychiatric illnesses to substance abuse and serious health issues. Indeed, most chronically homeless persons suffer from multiple overlapping problems that culminate in a downward spiral of destructive behavior resulting in poor educational achievement, an unstable work history, dependence on drugs or alcohol, criminal activity leading to incarceration, and frequent hospitalization. Make no mistake; these are the hard-core homeless, living lives of real desperation.
So what is the purpose behind moving this population to the forefront of
homeless policy? The primary rationale is that this subgroup uses a disproportionate
amount of homeless assistance resources, resulting in a system that is inefficient and ineffective for many of the temporarily and episodically homeless. A 2001 Urban Institute study found that the chronically
homeless consume 50 percent of the sheltering resources. In addition, they are
heavy users of other public services such as emergency rooms, mental health centers, detox facilities, and courts and jails.
Other compelling reasons for targeting chronic homelessness include
community safety and attractiveness, new research into effective interventions,
and the commitment made by President Bush to address this problem. The strong sense is that
now
is the right time to deal with this persistent crisis. Advocates believe that chronic homelessness is a finite problem that can be solved if local, state, and federal efforts are coordinated to that end. It is to the key players at each of these levels that we now turn.
Credit for the idea of a 10-year plan to end chronic homelessness rests with the National Alliance to End Homelessness (NAEH), a nonprofit organization based in Washington, D.C. The NAEH outlined the concept as part of a more ambitious plan, introduced in July 2000, to end homelessness altogether. The goal caught the attention of Housing and Urban Development (HUD) Secretary Mel Martinez, who endorsed it in a keynote address at the NAEH's 2001 conference. Because HUD is one of the main federal agencies responsible for overseeing homeless assistance measures and funding, the secretary's buy-in was a key factor in promoting the plan.
Still, many good ideas never make it past the departmental level. But when
the goal to end chronic homelessness showed up in President Bush's 2003 budget, things began to roll. The president reinvigorated the Interagency
Council on Homelessness (ICH), which had been dormant for the preceding
six years. He charged it with coordinating 18 federal departments and agencies in an effort to create "innovative initiatives that will bring change in the lives of those who are homeless and at risk of homelessness and change
on the streets of our country." The ICH wasted little time in implementing
the new priority.
Figure 1: Ten-Year Plan Communities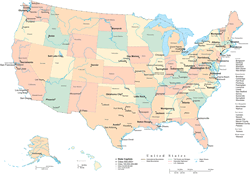 Among the first steps were efforts to reestablish structural links between the federal government and state and local municipalities. At the state level, the ICH contacted each governor and encouraged her or him to create state
interagency councils on homelessness similar in nature to the federal council.
To date the effort has been overwhelmingly successful—50 out of 54 U.S.
states and territories have developed or are in the process of developing councils (see Figure 1).
The response from local communities has been equally impressive. As of November 2004, more than 150 cities/counties had begun the 10-year planning process and at least 30 had a completed plan in place, including such major cities as Atlanta, Chicago, Dallas, Indianapolis, New York, San Francisco, and Washington, D.C.
Developing a 10-year plan brings together a large number of players, including homeless assistance providers and other public, private, and nonprofit entities. It begins with a call from the mayor or county executive and extends down to every key stakeholder in the local community. The ICH recommends that the following stakeholders support and participate in the planning process: municipal agency/department heads, business and civic leaders, law enforcement officials, the United Way, chambers of commerce,
housing developers and service providers, hospital administrators, individuals
experiencing chronic homelessness, nonprofits, faith-based organizations, and
the general public.
The final key is money. The first sign of serious financial investment came in 2002, when the ICH announced that three federal departments—
HUD, Health and Human Services (HHS), and Veterans Affairs (VA)—had
agreed to a unique collaboration. The agencies jointly committed $35 million
to provide permanent supportive housing to chronically homeless persons living on the streets and in shelters.
As of this writing, Congress is still considering legislation put forth by the president to extend and expand the HUD/HHS/VA collaboration. The "Samaritan Initiative," if enacted, would authorize $70 million in new resources for the interagency effort and cement the federal government's commitment to ending chronic homelessness by integrating "health care, psychiatric evaluation and substance abuse counseling while simultaneously providing secure and adequate housing." Additionally, the legislation places more emphasis on accountability to ensure that the end goal is reached, stressing the importance of carefully documenting the reduction in the number of chronically homeless persons.
This new funding represents a small fraction of the total resources directed
at fighting homelessness when federal, state, local, and private means are taken
into consideration. HUD alone awarded nearly $1.3 billion in homeless assistance last year and for the first time highlighted the 2,379 projects that are either targeting or exclusively serving the chronically homeless. As states
and communities across the country finalize and begin to implement 10-year
plans, the money earmarked for this endeavor will only continue to increase.
With an understanding of the target population and the political players, it remains to be seen what it will actually take to end chronic homelessness. This is a tricky task, given the decentralized nature of homeless services in the United States. Although the president can issue a challenge, it falls on individual cities and counties to design plans based on their local needs and resources.
The original plan laid out in 2000 by the NAEH provides a blueprint for
change that is both critical and constructive. The plan specifies the simultaneous application of four steps:
• Planning for outcomes.
The NAEH plan describes a combination of improving
data collection and planning to end homelessness. Information
about who is homeless and why, what services they utilize, and which programs are most effective at ending homelessness is critical to creating a system that is strategic and outcome-driven. Too often these questions go unanswered. Likewise, existing homeless assistance networks focus more on managing the problem than on ending homelessness. By changing the
goal, communities can become re-energized and seek strategies that foster
greater collaboration and initiative. Ending chronic homelessness requires
the engagement of new partners who become stakeholders in the plan.
A dynamic planning process that seeks real-world results, says the NAEH,
is essential to success. The ICH thus has put planning for outcomes at the front of its agenda.
• Closing the front door.
Preventive mechanisms must be built into the homeless
response system. Individuals and families move out of homelessness every day, but the shelter beds they vacate are quickly filled by others. The NAEH plan recognizes that persons who become homeless are typ
ically clients of other "safety net" programs, such as welfare, mental health
clinics, and the juvenile justice system. The providers of these mainstream
services must do a better job of preventing their clients from becoming
homeless. Two methods are introduced in the plan. First, the community
must persuade mainstream service providers of the cost-effectiveness of
moving at-risk clients into suitable housing rather than a homeless shelter.
(The "free" shelter actually carries with it high public costs due to the destabilizing nature of homelessness.) Second, service providers should
participate in a system of rewards and penalties to help prevent homelessness
among their clientele.
• Opening the back door.
Persons currently experiencing chronic homelessness
must be moved off the streets and into permanent supportive housing (housing with services), with aggressive intervention for those who seem content to live in shelters or alleys. The NAEH plan calls for providing 150,000 permanent supportive housing units within 10 years. By that final year, the cost for creating and sustaining the housing would be an estimated $1.3 billion per year—the same amount as HUD spends now on all its homeless programs. But considerable savings are expected as
the chronically homeless reduce their overuse of expensive public systems
and cease being a drain on homeless assistance programs.
• Building the infrastructure.
This refers to a combination of housing, income,
and services that the NAEH maintains have been weakened over the past
25 years. The availability of affordable housing must be increased—either
through rental subsidies or public housing—so that lower-income Amer
icans can be kept out of homelessness. At the same time, measures must be
taken to lift the incomes of the working poor. A strengthening economy will help, but wages and benefits must rise so that more households can afford housing, health care, and food. Finally, a variety of services are needed by those in poverty, including mental health treatment, job train
ing, substance abuse counseling, education, and child care. These services
and many others must be fully funded to ensure that those in need do not experience the crises that lead to homelessness. The NAEH plan is clear: "Attempts to change the homeless assistance system must take place within the context of larger efforts to help very poor people."

---
Ending chronic homelessness in 10 years is a bold and enterprising objective.
The excitement it has created at the local, state, and national level is real. But questions remain that suggest a more cautious enthusiasm. Has the Bush administration promised too much? Are the strategies outlined by the NAEH practical? What specific changes are cities and counties putting in their 10-year plans? What revisions should be made to ensure success? These questions will guide the analysis to come in the second part of this article. By the end, a clearer picture will emerge of this twenty-first-century endeavor to solve an age-old problem.