Can the Afghan war be won?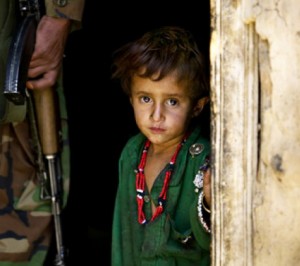 The Caravan project of the Working Group on Islamism and the International Order has put together a round table about the vital question of America's options in Afghanistan.
This is now America's longest war, yet it has been so sparsely debated of late.  Can this war be won?  Have there been gains worthy of the sacrifices in blood and treasure incurred by the United States and its allies?  Or is it time to acknowledge that this war cannot be brought to any meaningful conclusion let alone a victorious one?
Eight thinkers and scholars have taken part in this.  There is H.R. McMaster - brigadier general in the U.S. Army, until recently he served as Commander of Combined Joint Task Force Shafafiyat (Transparency) in Kabul, Afghanistan; Leon Wieseltier -Literary Editor of The New Republic; Ms. Clare Lockhart - co-founder and CEO of the Institute for State Effectiveness, she lived in Afghanistan for several years, contributing to the design of nationwide programs as adviser to the Afghan government; Joel Rayburn - Lieutenant Colonel in the U.S. Army and a senior military fellow at the National Defense University; Professor Tom Henriksen, Professor Russell Berman, Professor Charles Hill and Professor Fouad Ajami - senior fellows at The Hoover Institution.
If you are interested in traveling to our previous destinations, be sure to visit the Caravan (or subscribe to the RSS feed) to survey our journey into the ordeal of Syria, now nearly a full year into a terrible struggle between a dictatorial regime and a rebellion determined to overthrow it, where we asked - 'What Can Be Done?'
Join the Conversation