In this episode of Battlegrounds, H.R. McMaster and Richie McCaw discuss the state of rugby and the lessons the sport offers for developing leaders, fostering teamwork, strengthening communities, and building a better future, Wednesday, September 6, 2023.
Widely regarded as one of the greatest rugby captains in history, Richie McCaw, former captain of New Zealand's national rugby team, joins Hoover senior fellow H.R. McMaster to discuss New Zealand as a multicultural society and the significant role that rugby plays in the life of the country. Drawing on his 15-year rugby career, McCaw reflects on lessons the sport offers for developing leaders and strengthening communities and how to apply the values it teaches—respect, teamwork, perseverance, vision—to today's society to build a better future.
Learn more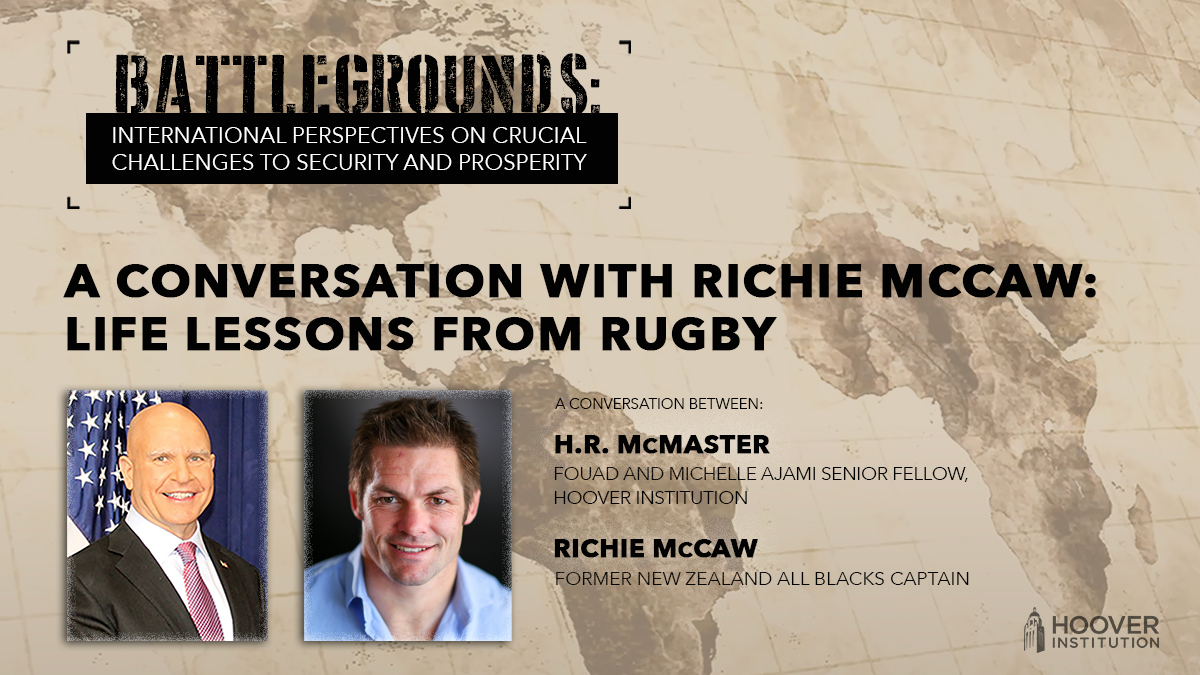 ABOUT THE SPEAKERS
Richie McCaw is a former rugby player and captain of New Zealand's national team, the All Blacks. McCaw competed in a world-record 148 international matches, winning a record 131. He also captained 110 All Blacks matches, including two Rugby World Cup wins. McCaw retired from rugby after the 2015 World Cup and is now a helicopter pilot.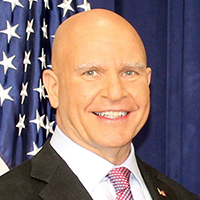 H.R. McMaster is the Fouad and Michelle Ajami Senior Fellow at the Hoover Institution, Stanford University. He is also the Bernard and Susan Liautaud Fellow at the Freeman Spogli Institute and lecturer at Stanford University's Graduate School of Business. He was the 25th assistant to the president for National Security Affairs. Upon graduation from the United States Military Academy in 1984, McMaster served as a commissioned officer in the United States Army for thirty-four years before retiring as a Lieutenant General in June 2018.