Data Matters: A Tale of Two Budgets - Obama & Ryan
Today, we add a new weekly feature to Advancing a Free Society. Each week, we will highlight data relevant to public policy that Hoover fellows are using in their research.
Our inaugural data post is a graph generated by John F. Cogan, the Leonard and Shirley Ely Senior Fellow at the Hoover Institution and a professor in the Public Policy Program at Stanford University. The graph shows federal government outlays as a percent of GDP from 1994 to 2022. The graph presents historical outlays and the striking contrast between two different future scenarios: one that follows the Obama administration's budget and the other that follows the budget path that would be created under Paul Ryan's plan.
Click on the image below to enlarge.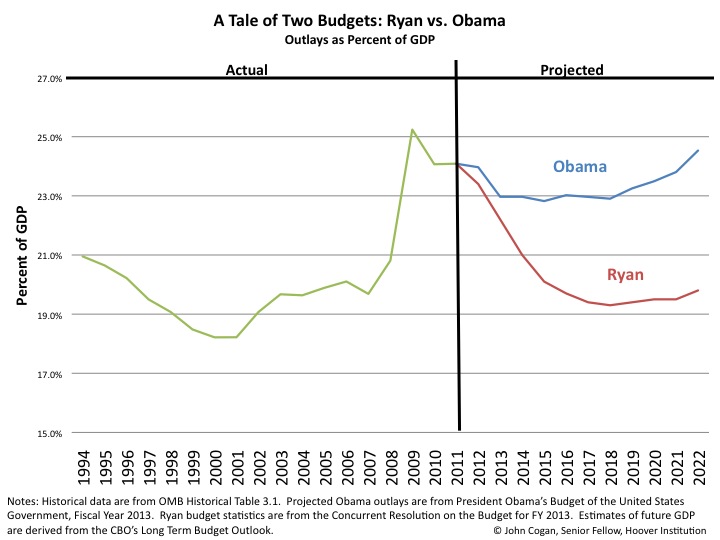 Sign up for the Advancing a Free Society RSS feed to follow our data stream.
Join the Conversation