H.R. McMaster in conversation with Masih Alinejad, an Iranian-American journalist and activist, on Thursday, December 1, 2022 at 9:00am PT.
In this episode of Battlegrounds, H.R. McMaster and Masih Alinejad discuss the protests in Iran, their implications, and Alinejad's vision for the future of her country.
Learn more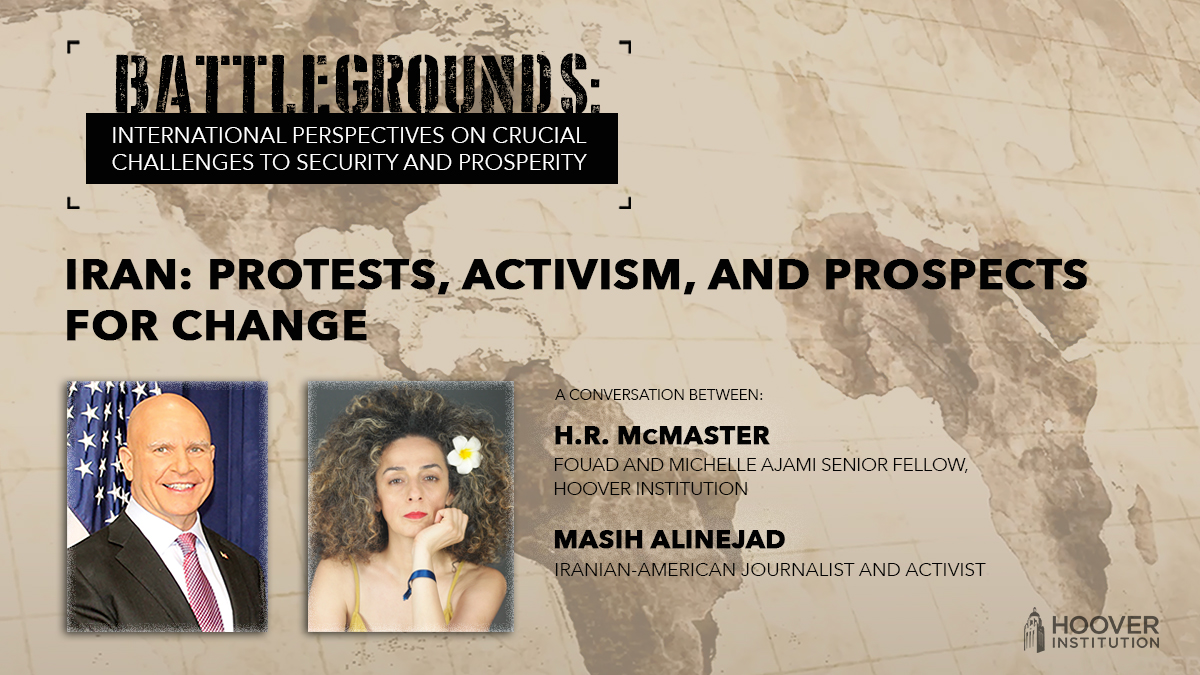 RECAP
In this episode of Battlegrounds, Iranian American activist and journalist Masih Alinejad discusses the ongoing demonstrations against the Islamic Republic of Iran and prospects for change in her country.
An immigrant to the United States, Alinejad describes her upbringing in northern Iran, where Islamic Republic propaganda permeated multiple aspects of society. When she was in school, for example, she and her classmates were ordered to chant "death to America" and "death to Israel." However, through experiences living in an environment surrounded by poverty and conflict caused by the regime, she ultimately grew to be among its most vocal critics.
Alinejad explains that the current uprising in Iran, inspired by opposition to the four-decades-old law mandating that women wear headscarves in public, is more significant than those of 2009 and 2017–18, both of which drew thousands of young people into the streets. The Green Revolution of 2009 had followed the apparent fraud in the presidential election, which resulted in hard-liner Mahmoud Ahmadinejad's achieving a second term. Meanwhile, the 2017–18 demonstrations were made in opposition to the regime's economic policies.
This time is different, Alinejad maintains. She believes that the regime is more vulnerable than ever, because women and men are marching together in support of human dignity and against theocratic dictatorship.
Alinejad dismisses the notion that the uprising was the design of American intelligence officials or the fallout of United States–led sanctions that have constrained Iran's economy. Not only do such arguments undermine the agency of the Iranian people, but they also fail to shed light on the regime's corruption.
Instead of raising standards of living of its citizens, Iranian government officials have used the country's economic resources to enrich themselves and their families, as well as to export terrorism abroad, Alinejad states. The billions of dollars in sanctions relief that Tehran received under the Joint Comprehensive Plan of Action in 2015, for example, has been used to strengthen the Revolutionary Guard and expand support for extremist political movements, including Houthis in Yemen, Hezbollah in Lebanon, and Hamas in Gaza and West Bank.
Alinejad says that there are signs of growing dissension within Iran's state security apparatus. The government doesn't fully trust the army. Instead of deploying troops among its ranks to quell protests, the supreme leader Ayatollah Khamenei has relied on the brutal tactics of the Basij, an organized militia of plain-clothed extremists. According to a Norway-based human rights group, more than three hundred Iranian civilians have been killed in the government's responses to the latest protests, a death toll that includes significant numbers of women and children.
Alinejad urges the United States and the West to increase their support for the Iranian protestors, arguing that her country is just one front in a global struggle against authoritarianism. Iran's allies, both in the Kremlin and the Chinese Communist Party, have suppressed their nations' own citizens who advocate for greater political freedom. Currently, both states have waged aggression toward democratic nations near their borders (Russia against Ukraine, and China against Taiwan). Deterring these authoritarian forces, she maintains, requires unity among the world's democracies.
One of the ways that the West can be helpful to the Iranian people is by continuing to isolate the regime, Alinejad argues. In addition to declaring heightened sanctions against state officials, Western nations should close embassies in Tehran and downgrade Iran's diplomatic status. She urges that prominent centers of information technology such as Silicon Valley should also ban from social media Iranian officials who spread extremism and false narratives that are intended to intimidate, confuse, or garner support from global audiences. She underlines the injustice that the ayatollah himself can post hateful content on Twitter with impunity while the supreme leader restricts ordinary Iranians from using these very same channels.
Most emphatically, Alinejad explains that it is wrong to assume that Middle Easterners, especially women, don't care about freedom as much as the people in the West. She advocates that Western audiences from across the political spectrum loudly echo the voices of the Iranian people in this struggle and remains confident that one day her country will truly achieve its freedom.
ABOUT THE SPEAKERS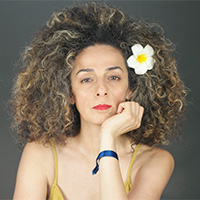 Masih Alinejad is an Iranian-American journalist, TV presenter, women's rights activist and author of best-selling memoir, The Wind in My Hair.  Today she is one of the most prominent and vocal opposition figures challenging the Islamic Republic of Iran. In 2014, she launched a campaign against compulsory hijab in Iran, called My Stealthy Freedom campaign which became the biggest civil disobedience movement in the history of the Islamic Republic. Her campaigning against the gender apartheid regime in Iran resulted in several threats. Born and raised in northern Iran, Masih started her professional career as a parliamentary journalist in Tehran. Today she has more than 11 million followers on her social media accounts and receives thousands of messages daily from inside Iran.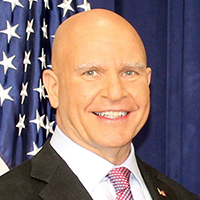 H. R. McMaster is the Fouad and Michelle Ajami Senior Fellow at the Hoover Institution, Stanford University. He is also the Bernard and Susan Liautaud Fellow at the Freeman Spogli Institute and lecturer at Stanford University's Graduate School of Business. He was the 25th assistant to the president for National Security Affairs. Upon graduation from the United States Military Academy in 1984, McMaster served as a commissioned officer in the United States Army for thirty-four years before retiring as a Lieutenant General in June 2018.