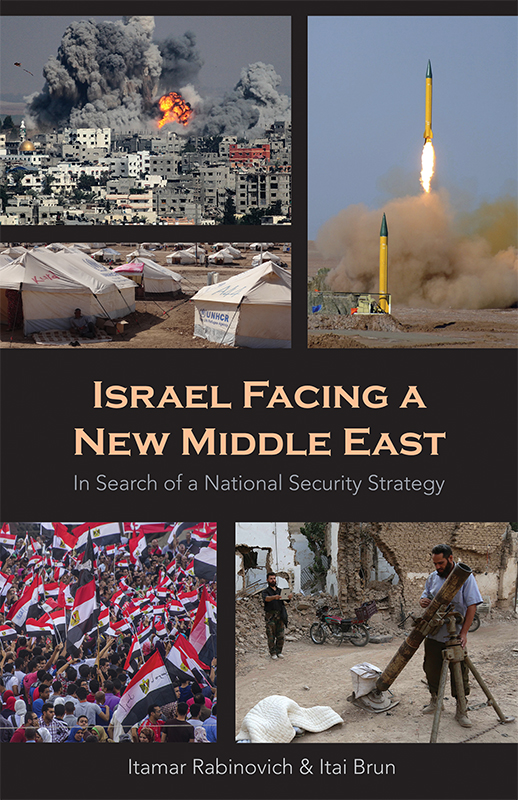 New challenges, new realities: Israel's national security strategy
In Israel Facing a New Middle East, Itamar Rabinovich and Itai Brun discuss the evolution of Israel's national security, military doctrine, and policies in light of today's challenges and changes in the Middle East. With an emphasis on two key periods—the years 1979 to 1982 (and their subsequent impact) and the current Middle Eastern turmoil—they review national security strategy, the cabinet level's national security policy, and the Israel Defense Forces' (IDF) military strategy.
The authors describe how, despite the absence of a full-fledged formal grand strategy and structural and political obstacles, Israel has done fairly well in decades of war and conflict. They show how the IDF has played the most effective role in formulating and executing an expanded version of its mission. They discuss the first Gulf War, the withdrawal from Lebanon, Israel's response to the Arab Spring and the Arab turmoil, and other key events affecting the practice of Israel's national security policy.