H.R. McMaster in conversation with Ingrida Šimonytė, Prime Minister of Lithuania, on Wednesday, October 19 at 9:00am PT.
In this episode of Battlegrounds, H.R. McMaster and Lithuanian Prime Minister Ingrida Šimonytė discuss the future of European security, energy security, the future of NATO, Russia's reinvasion of Ukraine and aggression against Europe and the West, and prospects for strengthening the free world for the long competition against authoritarianism.
Learn more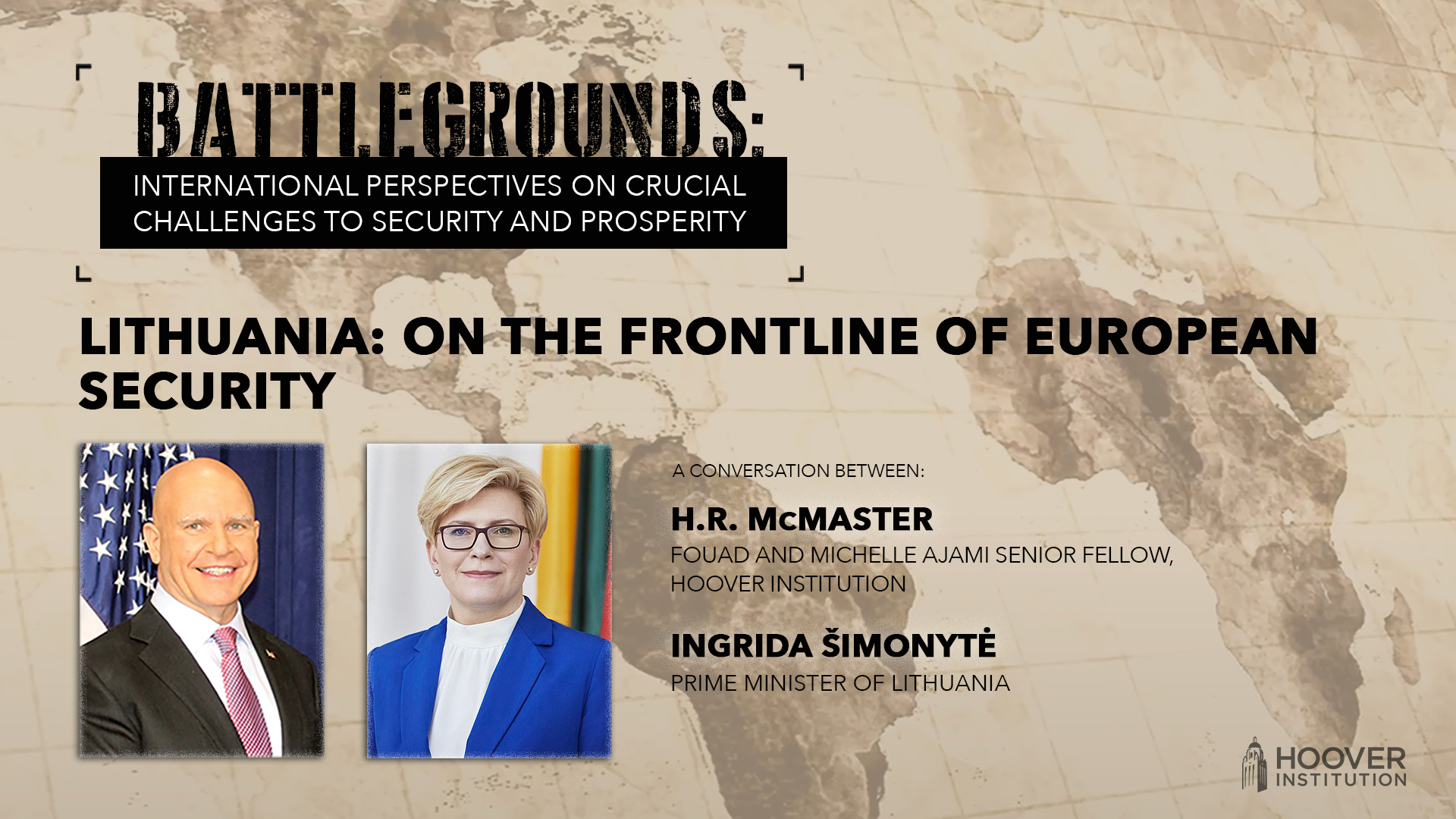 ABOUT THE SPEAKERS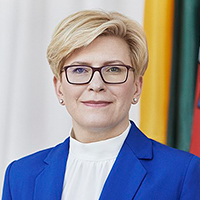 Ingrida Šimonytė is Prime Minister of Lithuania and the second woman in the nation's history to serve in that position. Before taking office, she was elected twice as a Member of the Parliament of Lithuania. Prime Minister Šimonytė served as the Director of the Tax Department from 2002 to 2004, the Undersecretary of the Ministry of Finance from 2004 to 2009, and the Minister of Finance from 2009 to 2012. She was later appointed Deputy Chairperson of the Board of the Bank of Lithuania and Chairperson of Vilnius University Council. Prime Minister Šimonytė holds a Master's degree in Economics at Vilnius University.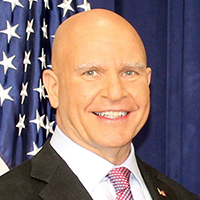 H. R. McMaster is the Fouad and Michelle Ajami Senior Fellow at the Hoover Institution, Stanford University. He is also the Bernard and Susan Liautaud Fellow at the Freeman Spogli Institute and lecturer at Stanford University's Graduate School of Business. He was the 25th assistant to the president for National Security Affairs. Upon graduation from the United States Military Academy in 1984, McMaster served as a commissioned officer in the United States Army for thirty-four years before retiring as a Lieutenant General in June 2018.