A Republican Case for Immigration Reform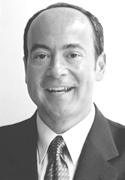 Hoover Research Fellow, Clint Bolick, and former Florida Governor Jeb Bush, in the Wall Street Journal, presented the Republican case for passing comprehensive immigration reform in the House of Representatives.  They argue that a failure to vote for comprehensive reform is actually a vote for the very policy realities a Republican would never support: stalled growth, incentives for illegal immigration, and a porous border.  Bolick and Bush conclude with items the House can further bolster making reform even stronger.
You can read the article at the Wall Street Journal here or check it out at the Hoover Institution's website here.
Join the Conversation