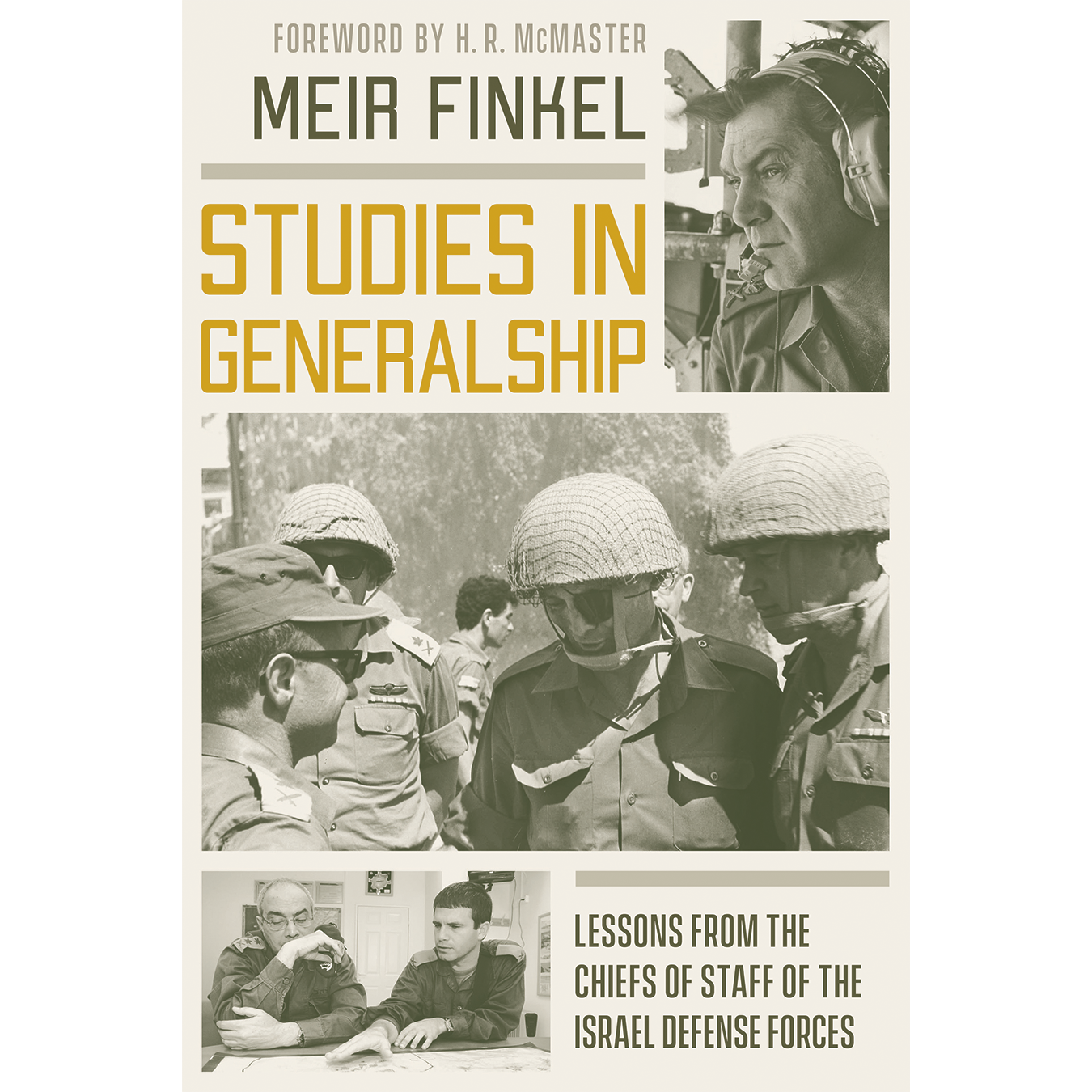 Publication date: October 2021
The commander, or chief of staff, of the Israel Defense Forces (IDF) is a prominent public figure in Israel. His decisions, advice, and persona are held in high regard by Israel's public and leadership, and have indirect impacts on social, economic, and foreign affairs. But until now, an in-depth study on the role and performance of the IDF's chiefs of staff has been sorely absent.
In this study, Meir Finkel offers a robust and original comparative perspective on the IDF chiefs of staff throughout modern Israel's history, examining their conduct in six key areas: identifying change in the strategic environment, developing familiarity with all military domains, managing crises with wartime generals, rehabilitating the army after a botched war, leading a transformation in force design, and building relationships with the political echelon.
The challenging and critical role of the chief of staff demands profound knowledge and authority in a vast and diverse range of fields. By providing a perspective that the IDF's known history has lacked until now, Finkel gives insights that may assist current and future high-rank leaders worldwide in carrying out their important work and offers lessons to students everywhere of strategy, military history, and military transformation.