EARLY LIFE
1.     George Pratt Shultz was born on December 13, 1920, in New York City, New York, to Margaret Lennox and Birl Earl Shultz and was raised in Englewood, New Jersey.
2.     As a young boy, a cross-country train ride with his father to San Francisco on business opened his eyes to the natural wonders and broad diversity of the nation.
3.     At 12 years old, George published a newspaper, the Weekly News, to rival his friend Topper Cook's paper.
4.     When Shultz was 14 years old, his mother enrolled him in Miss Florence's Dance School to learn how to dance.
5.     Birl Shultz, George's father, believed that sports were an essential part of a complete life, which resulted in George playing in multiple sports including baseball, tennis, and football.
6.     Shultz's favorite baseball team growing up was the Saint Louis Cardinals.
COLLEGE DAYS
7.     George Shultz started his undergraduate degree in the fall of 1938 at Princeton University.
8.     While at Princeton, Shultz played football as a blocking back.
9.     Before his senior year, Shultz got injured in a preseason game, and he was not able to play varsity football but asked to be the freshman team's backfield coach.
10.   His senior thesis, "The Agricultural Program of the Tennessee Valley Authority", examined the Tennessee Valley Authority's effect on local agriculture, for which he conducted on-site research.
11.   While working on his thesis in Tennessee, Shultz was in an accidental rollover in his secondhand Ford.
12.   George Shultz graduated from Princeton University cum laude in economics with a minor in public and international affairs.
13.   Shultz knows the "Princeton Cannon Song" by heart: "In Princeton town, we've got a team that knows the way to play."
14.   Shultz was accepted into the master's degree program in industrial economics at the Massachusetts Institute of Technology (MIT), to be enrolled in 1943, but this plan was interrupted by a tour of duty with the US Marine Corps during World War II.
MILITARY SERVICE
15.   George Shultz was on a date watching the New York Giants play when he learned the news about the 1941 bombing of Pearl Harbor.
16.   At first, Shultz tried to enlist into the Royal Air Force but was disqualified for his poor eyesight and depth perception.
17.   During World War II he ultimately enlisted in the Marines because they were at the forefront of action.
18.   Shultz fondly points out that his government service began in 1942, when he reported for duty at the Marine Corps base in Quantico, Virginia.
19.   Shultz's most memorable moment in boot camp was the day his drill sergeant handed him his rifle, saying: "Take good care of this rifle. It's your best friend. And remember one thing: Never point it at anybody unless you're willing to pull the trigger."
20.   In the US Marine Corps Shultz served in the Pacific theater, eventually attaining the rank of captain.
21.   From August to October 1944, Shultz deployed with the 81st Infantry Division as a battalion liaison officer and participated in the seizure, defense, and occupation of Angaur Island, Palau Group, against Japanese forces.
22.   George learned some Polynesian while serving in World War II.
23.   Shultz was on a transport ship bound for San Diego, to be organized for an anticipated landing on the Japanese mainland, when they received news of the Hiroshima, and later the Nagasaki, atomic bombings.
24.   Shultz met his first wife, military nurse Lieutenant Helena "O'Bie" O'Brien, when they were both on duty in Hawaii.

POST-WAR EDUCATION
25.   After World War II, George Shultz enrolled at MIT, where he earned a PhD in industrial economics.
26.   George and his wife Helena "O'Bie" lived in veterans' housing on the MIT campus while he attended school there.
27.   Though his focus was economics, given his war experiences in the Pacific, Shultz made a special effort to audit physics colloquiums in which nascent nuclear weapons technologies were being debated.
28.   From 1948 to 1957 Shultz taught at MIT, taking a leave of absence in 1955 to serve as a senior staff economist on President Eisenhower's Council of Economic Advisers.
29.   In 1957, Shultz joined the faculty of the University of Chicago's Graduate School of Business as a professor of industrial relations.
30.   Five years later, he was named dean of the graduate school.
31.   While dean at the University of Chicago Graduate School of Business, Shultz and O'Bie used to host little parties for students who'd made the Dean's List.   
FAMILY MATTERS
32.   George Shultz and Helena "O'Bie" O'Brien married on February 16, 1946, in Nashua, New Hampshire.
33.   Shultz and O'Bie had five children: Margaret Shultz, Kathy (Shultz) Jorgenson, Peter Shultz, Barbara (Shultz) White, and Alex Shultz.
34.   For a time the Shultz family lived in Stow, Massachusetts, where George was elected to the town's school board, but he was never installed because "the voters, in their wisdom, turned down the establishment of the regional school board."
35.   He was also elected to be one of three selectmen who took turns serving as the town's "mayor," about which he has said: "That position was a very educational experience for me; you're right down in the guts of governance, tackling who's going to get the roads fixed, the snow plowed, the schools in shape, and the other nitty-gritty matters of law and order, which is the essence of government."
36.   Following O'Bie's death in 1995, George Shultz married Charlotte Mailliard Swig in 1997 in the nave of San Francisco's Grace Cathedral.
37.   George has on numerous occasions employed the Shultz family "coal" steak recipe in furtherance of US diplomatic relationship-building.
38.   The Shultz family spends summers at the family farm, a tradition first started when George was a professor at the University of Chicago.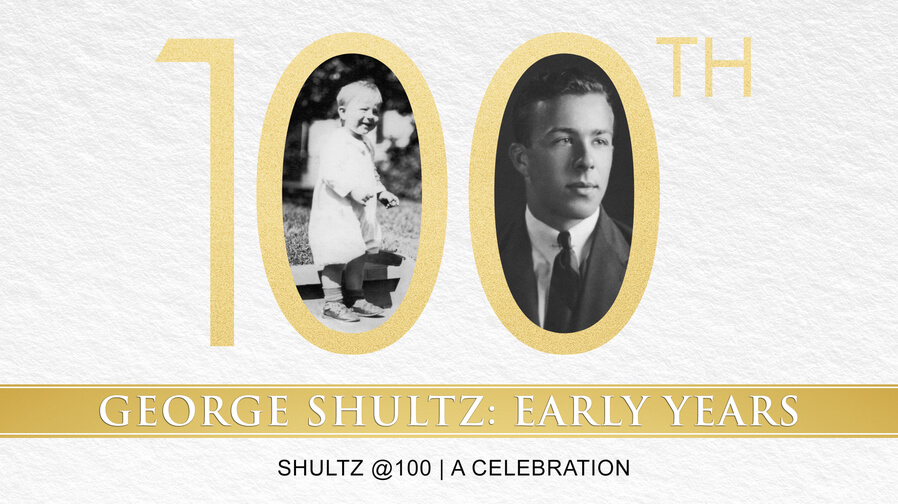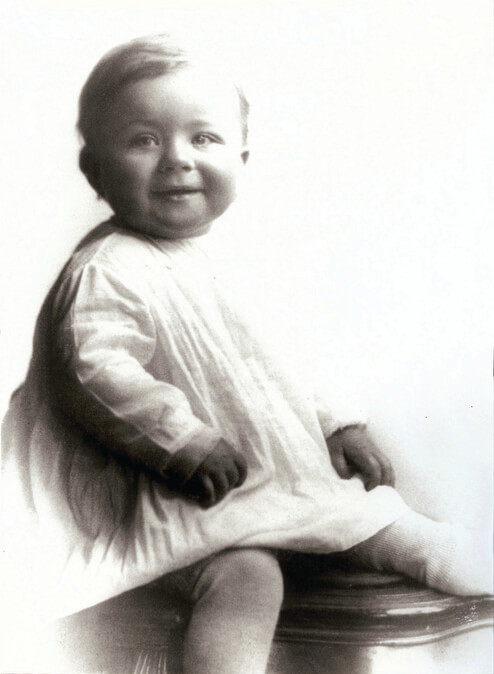 Image: 2/26
George Shultz at one, 1921.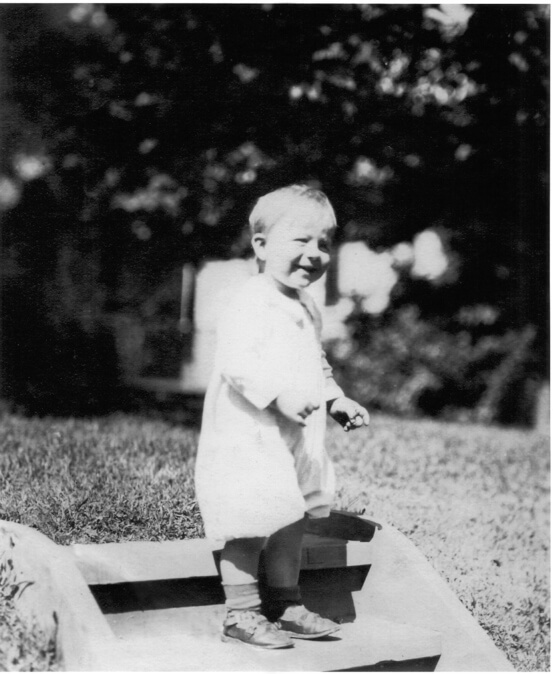 Image: 3/26
Shultz as a toddler standing on the steps of his house.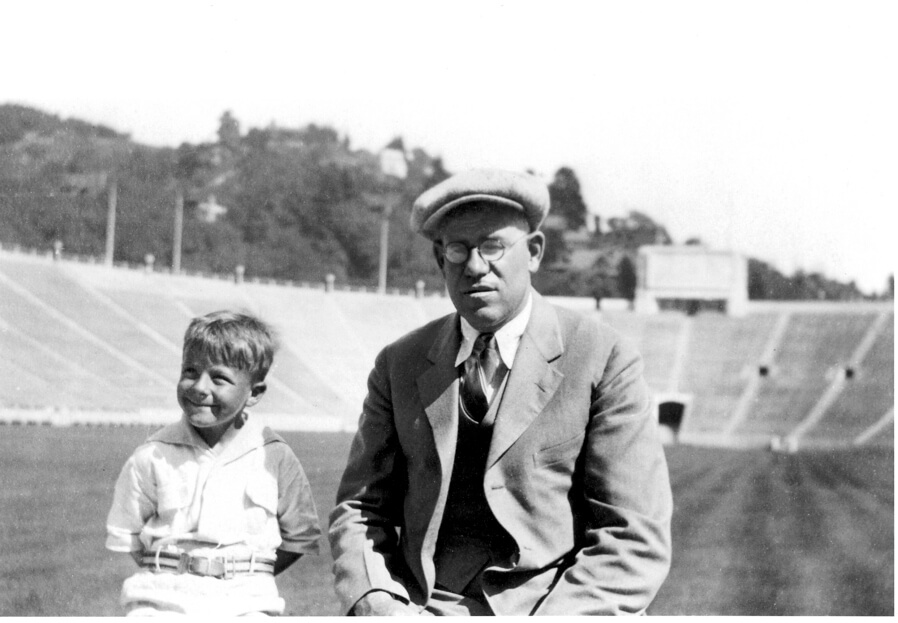 Image: 4/26
George and his father at Kezar Stadium, San Francisco, ca. 1928.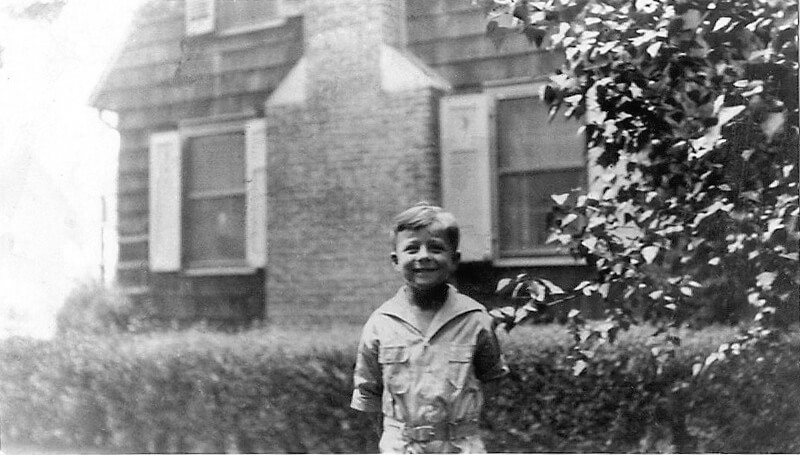 Image: 5/26
In front of the Shultz family home, Englewood, New Jersey.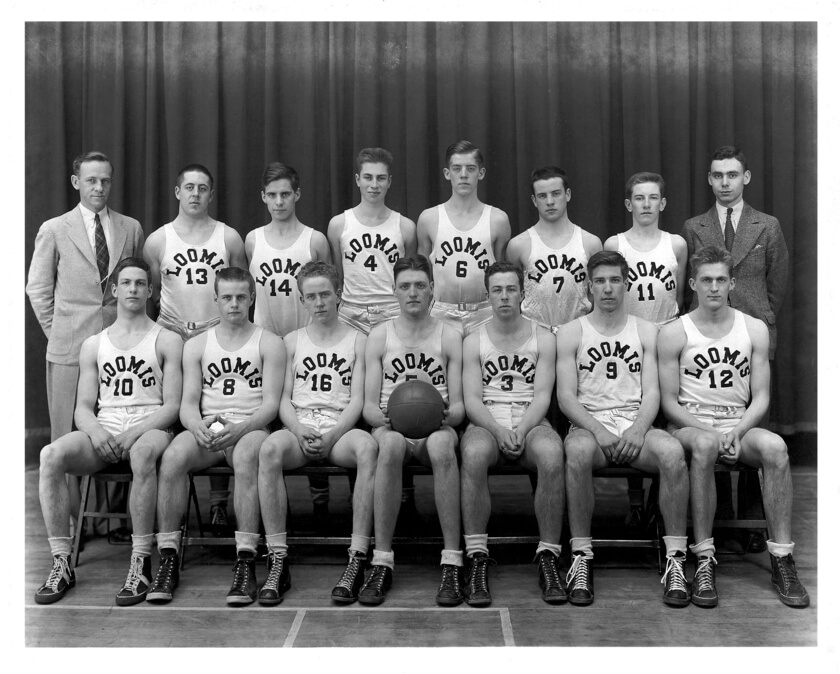 Image: 6/26
Englewood's basketball team, 1930. Shultz sits front third from the right.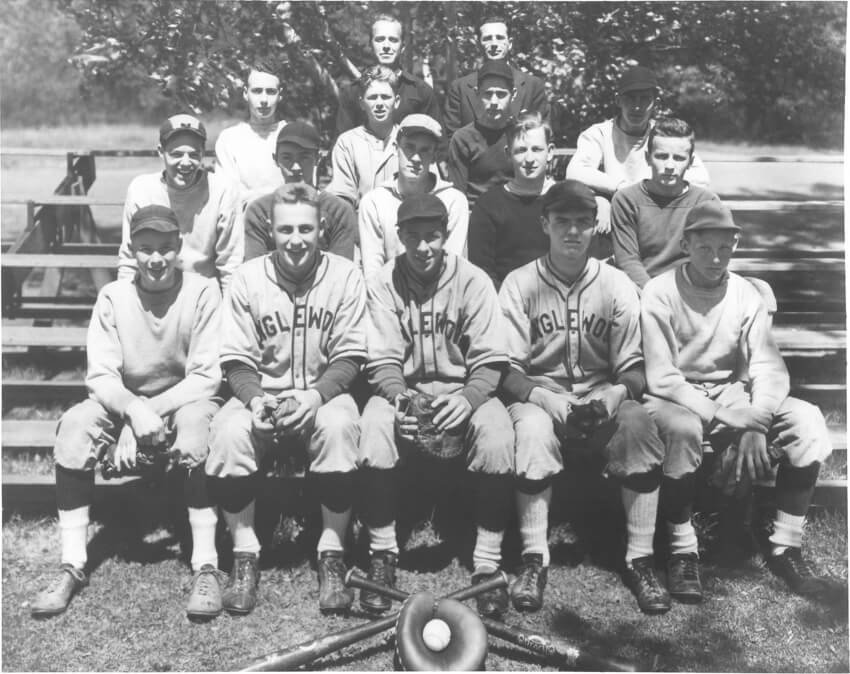 Image: 7/26
Englewood's baseball team, 1936. Shultz, slugger and glove man, center front.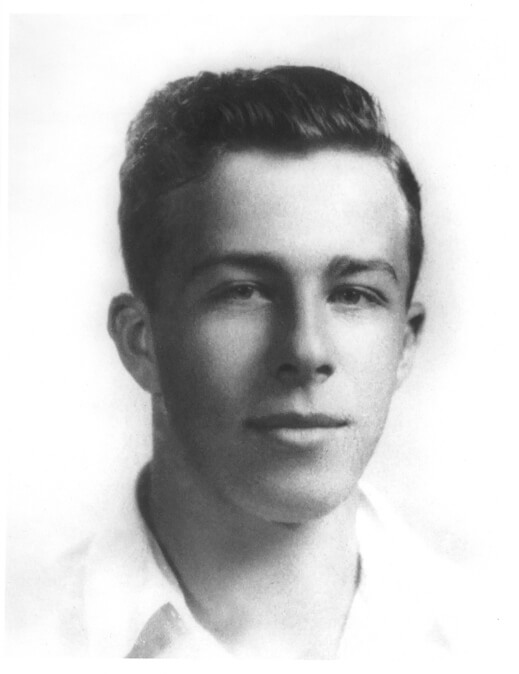 Image: 8/26
George Shultz's Loomis High School portrait.
Image: 9/26
Princeton Football, November 1, 1940. Shultz using alias 'Dave'.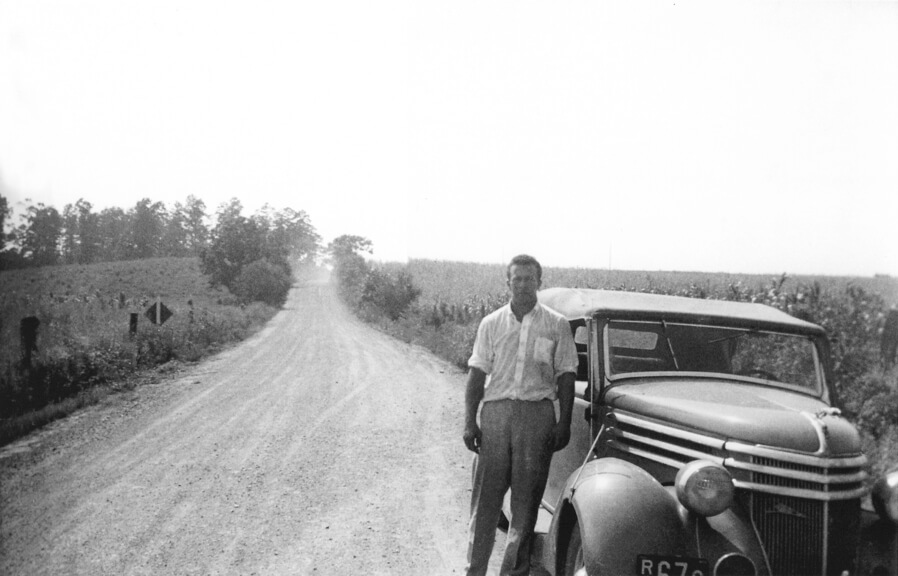 Image: 10/26
Shaken but safe, Shultz is shown next to his second-hand Ford shortly after an accidental rollover in rural Tennessee, where he was working on his Princeton senior thesis in 1941.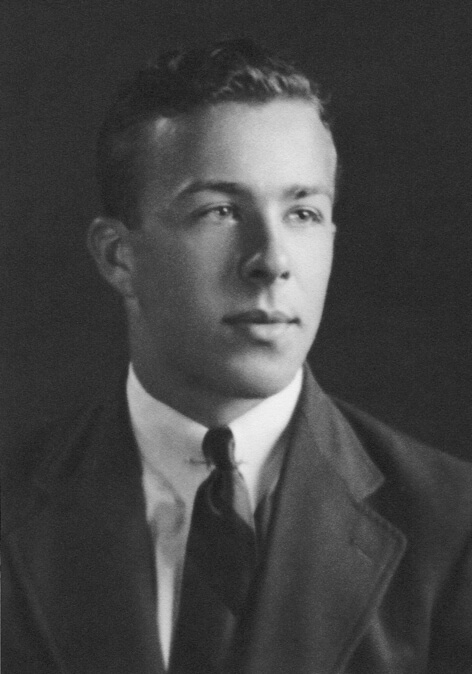 Image: 11/26
Princeton graduate, 1942.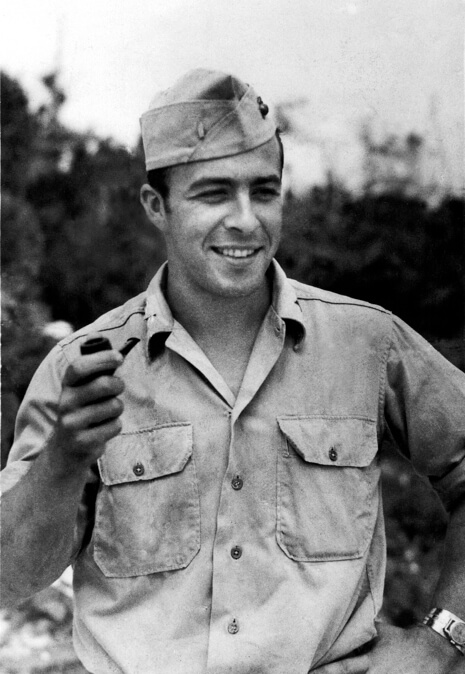 Image: 12/26
Shultz as a Marine lieutenant in the South Pacific.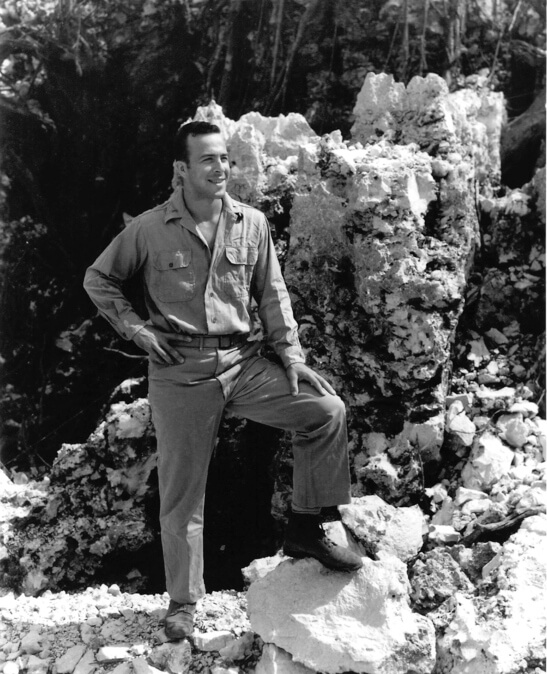 Image: 13/26
Shultz in the Palau Islands.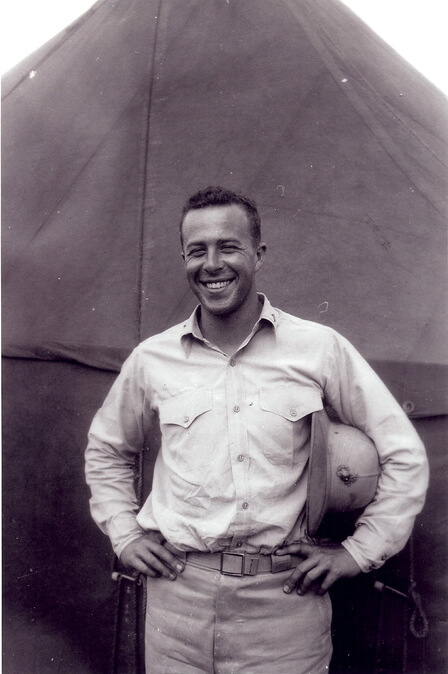 Image: 14/26
George Shultz as a Second Lieutenant Marine.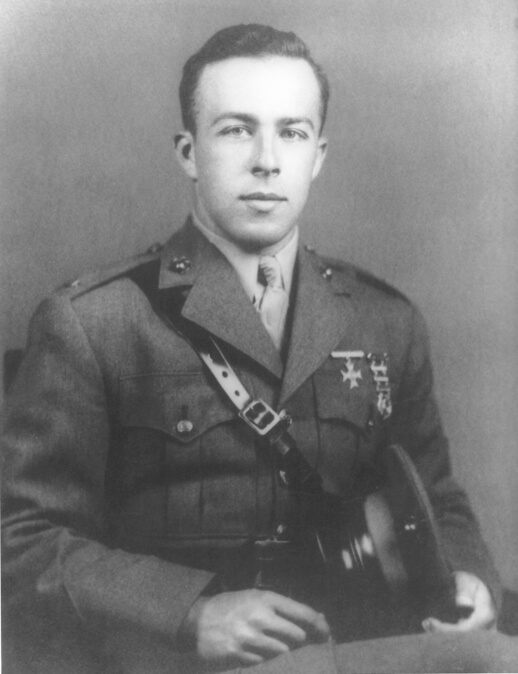 Image: 15/26
Shultz in his full Marine uniform.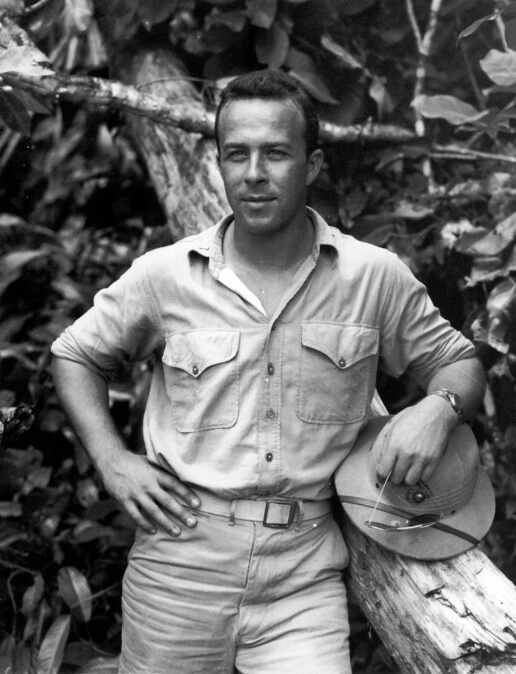 Image: 16/26
George Shultz as a U.S. Marine.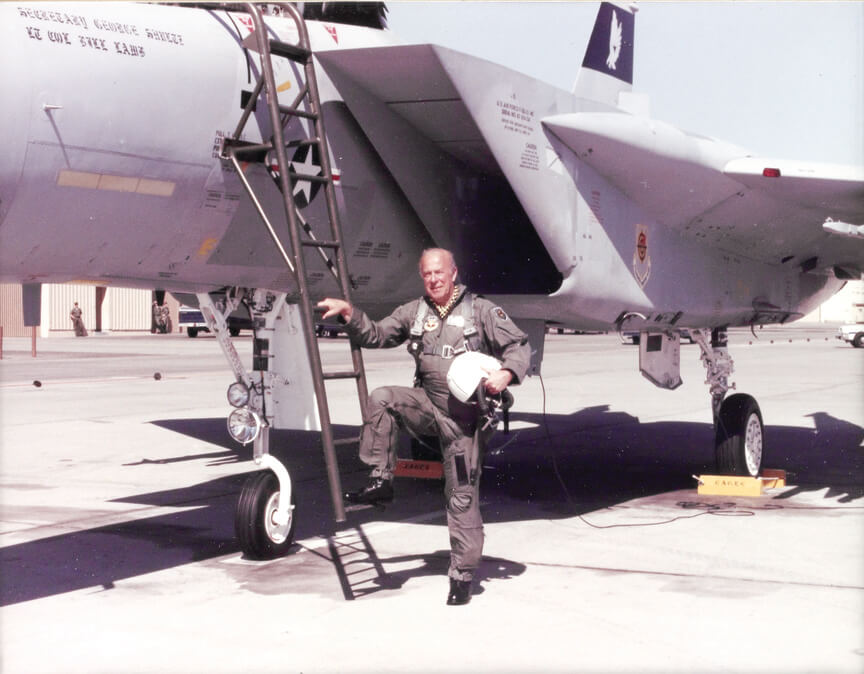 Image: 17/26
Shultz in uniform in front of an airplane.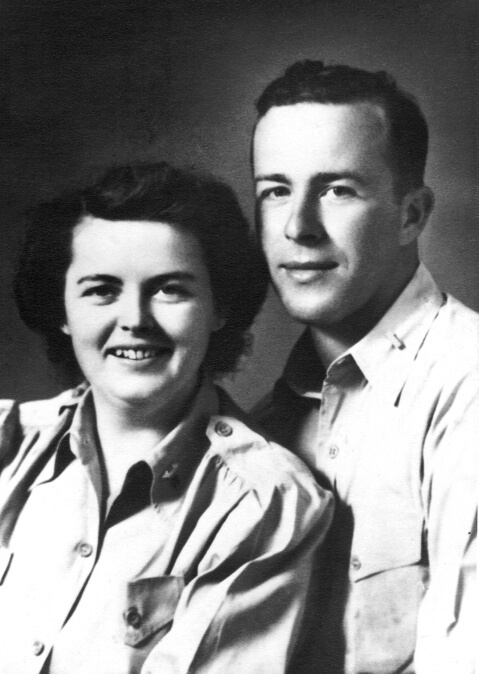 Image: 18/26
George and O'Bie's engagement photo. The best byproduct of the war for George: Nurse O'Bie.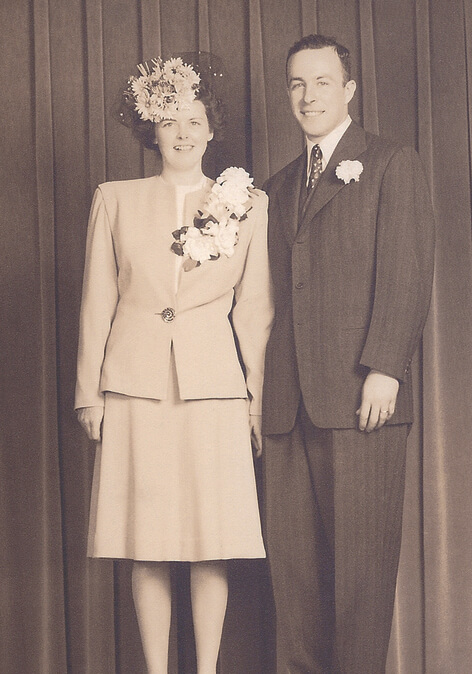 Image: 19/26
O'Bie and George Shultz on their wedding day, February 16, 1946, Nashua, New Hampshire.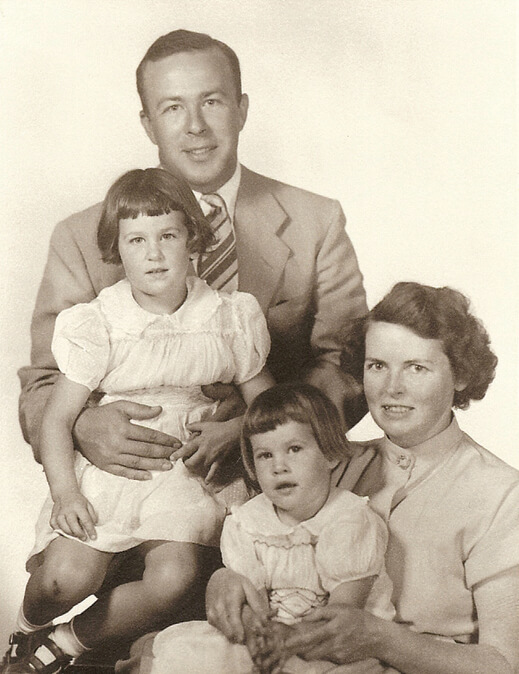 Image: 20/26
George and O'Bie Shultz with their first two children, Margaret and Kathleen.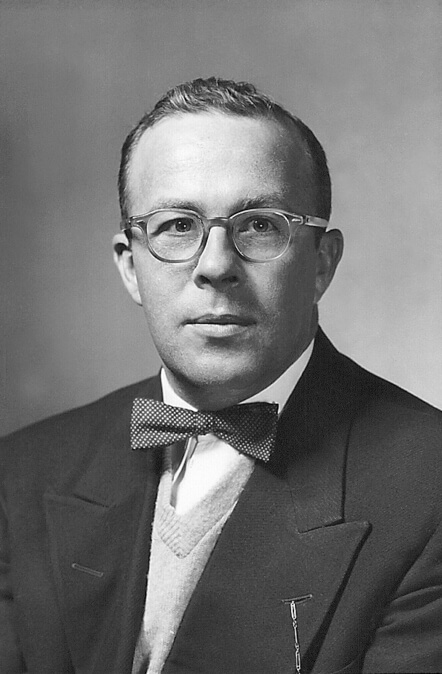 Image: 21/26
George Shultz while at MIT.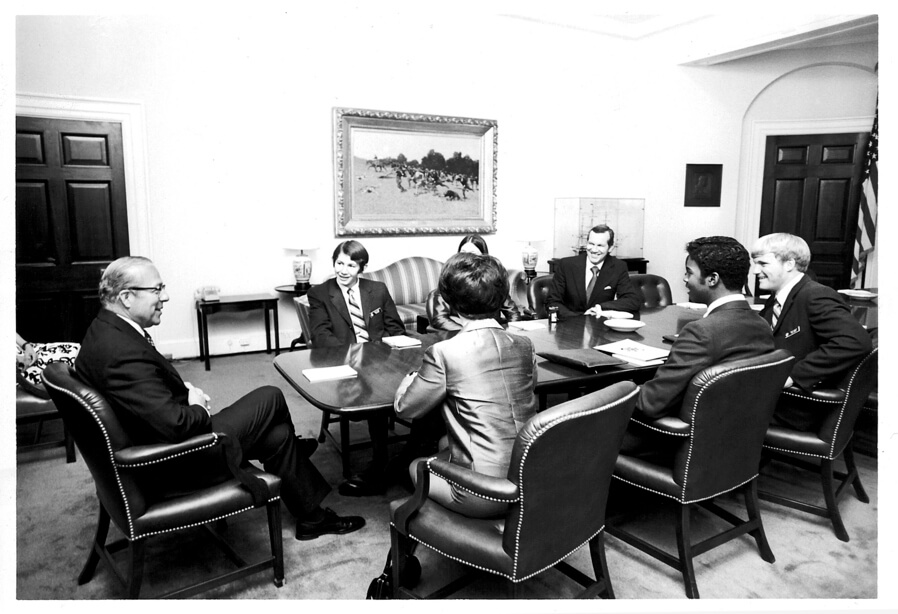 Image: 22/26
Shultz as dean of the Graduate School of Business at the University of Chicago, 1963.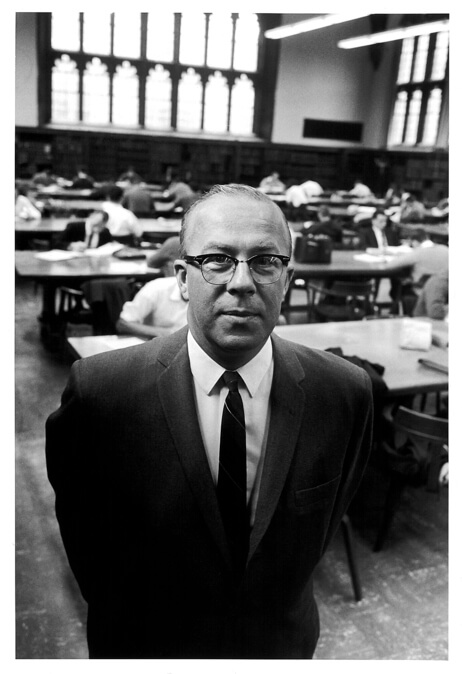 Image: 23/26
Shultz in the University of Chicago Library.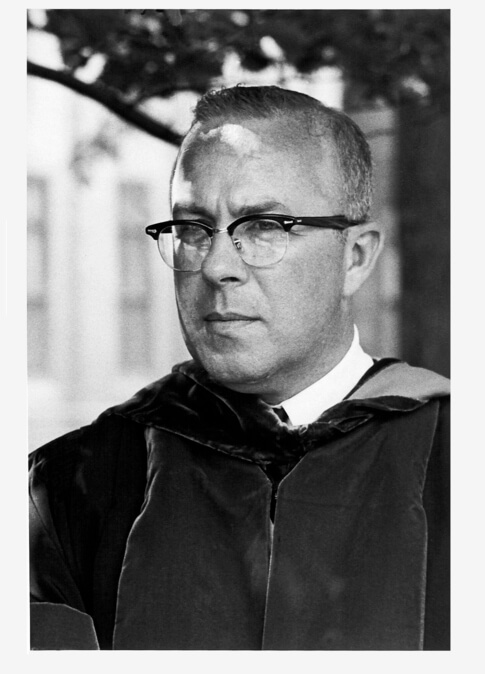 Image: 24/26
Ushering others into the future at graduation, University of Chicago ca. 1965.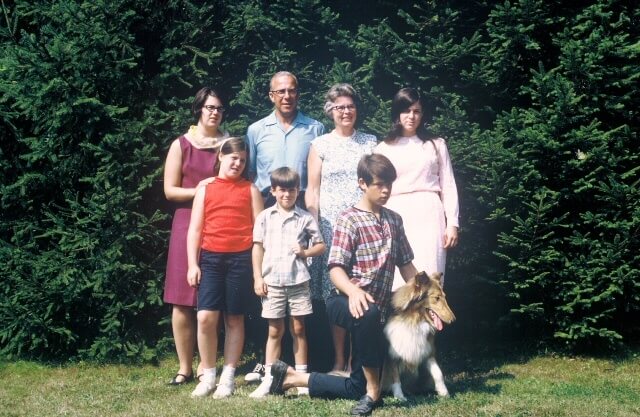 Image: 25/26
Shultz family, 1964.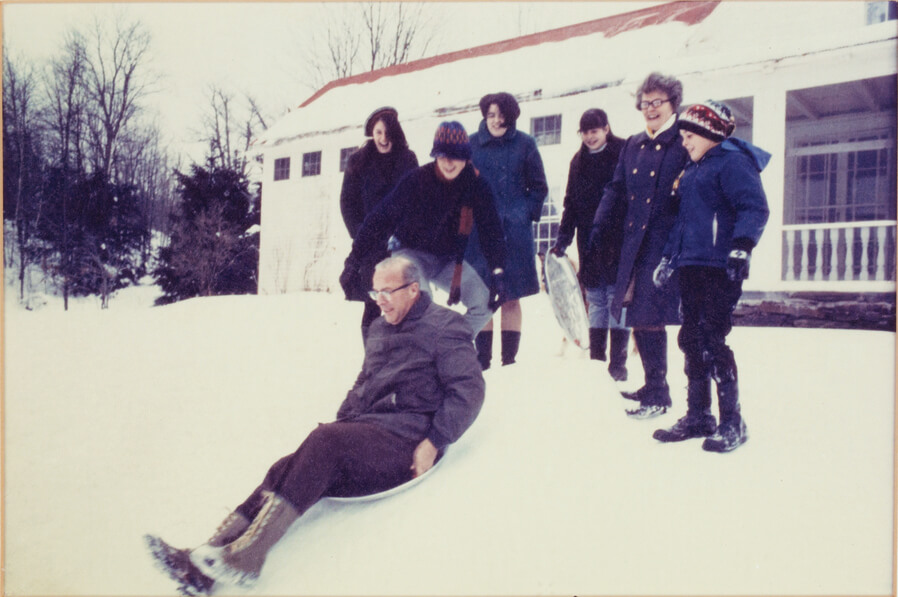 Image: 26/26
Shultz being propelled by his favorite labor crew, his children, at the Farm as O'Bie looks on with delight, December 1968.