Cardinal Conversations: Danielle Brown, Claude M. Steele And John Etchemendy On "When Free Expression And Inclusion Collide: A Dilemma Of The Times"
The Hoover Institution hosts "Cardinal Conversations: Danielle Brown, Claude M. Steele and John Etchemendy on 'When Free Expression and Inclusion Collide:  A Dilemma of the Times'" on Wednesday, May 30, 2018 from 7:00pm - 8:30pm PST.
Many institutions have been struggling to balance the ideals of free expression of ideas with the full inclusion of people of all backgrounds and perspectives. In our discussion, we will explore the importance of free expression in both academic and corporate environments and how to balance that with our ideals of an inclusive community that is welcoming for individuals of all backgrounds and perspectives.
Watch the Livestream
---
ABOUT THE SPEAKERS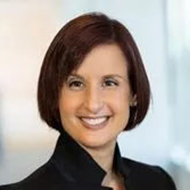 Danielle Brown is Vice President of Diversity, Integrity & Governance in Google's People Operations organization. Danielle leads the organization responsible for developing and deploying Google's diversity strategy and practices, achieving Google's diversity objectives, and collaborating with influencers and the tech industry to advance practices and policy in this space.  The team also focuses on ensuring Google's culture is inclusive­­a place that welcomes and celebrates difference, and seeks to create a workplace where differences can thrive and everyone can belong. In addition, her team leads integrity and governance for the company, ensuring that Googlers are well­versed in making Google a respectful and ethical place to work, and that Google and our Googlers do business in accordance with best practices for integrity and governance.
Danielle joined Google in July 2017. Previously, Danielle was Vice President and Group Chief Human Resources Officer of Intel Corporation, where she led business­facing HR for the sales, manufacturing, operations, and G&A groups and owned executive leadership development for the company. Before that, Danielle was Vice President and Chief Diversity & Inclusion officer, and served for 3 years as the Chief of Staff to Intel's CEO.
Earlier in her career, Danielle worked as a strategy consultant with PricewaterhouseCoopers LLP and then spent nearly a decade in the biotech industry in sales and marketing, holding a variety of leadership roles in field sales, with Abbott Laboratories/TAP Pharmaceuticals and Gilead Sciences.
Danielle received her MBA from the University of Michigan Ross School of Business and her BA in Accounting with a concentration in Economics from Michigan State University.
Danielle is a frequent speaker and thought leader on diversity and inclusion, human resources, and culture change. She sits on the Board of Advisors for Michigan State University's Eli Broad College of Business.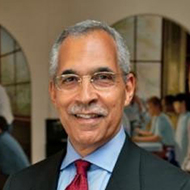 Claude M. Steele is an American social psychologist, and is best known for his work on stereotype threat and its application to minority student academic performance. His earlier work dealt with research on the self as well as the role of self-regulation in addictive behaviors. In 2010, he released his book, Whistling Vivaldi and Other Clues to How Stereotypes Affect Us, summarizing years of research on stereotype threat and underperformance of minority students in higher education. He currently serves as a trustee of the Russell Sage Foundation and the John D. and Catherine T. MacArthur Foundation, and as a Fellow for both the American Institutes for Research and the American Academy of Political and Social Science. He served in academic leadership positions as the Executive Vice Chancellor and Provost at UC Berkeley, the I. James Quillen Dean for the School of Education at Stanford University, and as the 21st Provost of Columbia University.
John Etchemendy received his B.A. and M.A. in Philosophy from the University of Nevada, Reno, and his Ph.D. in Philosophy at Stanford University in 1982.  He was on the faculty at Princeton University for two years before returning to Stanford in 1983.  He is the author or co-author of seven books and numerous articles in logic, and has been co-editor of the Journal of Symbolic Logic and on the editorial board of several other journals.
At Stanford, Professor Etchemendy has served as the director of the Center for the Study of Language and Information, as Senior Associate Dean for the Humanities, and as Provost from 2000 to 2017.  He was Stanford's longest-serving provost, and one of the longest-serving provosts at a U.S. university.
To find out more about Cardinal Conversations, click here.