Cardinal Conversations: Anne Applebaum, Ted Koppel, And Jessica Lessin On "Real And Fake News"

Since the 2016 presidential election campaign, there has been a heated debate about 'fake news' and the role it plays in politics in the United States and elsewhere. Has the Internet made it harder for citizens to distinguish between what is true and what is false? Were online social networks and platforms like Facebook, YouTube and Twitter too easily exploited by malicious actors to spread false stories? And just how big a role did Russia play in Donald Trump's election? Joining us to discuss these questions are two very experienced journalists and broadcasters, Anne Applebaum and Ted Koppel.
The Hoover Institution hosts "Cardinal Conversations: Anne Applebaum, Ted Koppel, and Jessica Lessin on 'Real and Fake News''" on Monday, April 9, 2018 from 7:00pm - 8:30pm PST.
---
Watch the Livestream
---
ABOUT THE SPEAKERS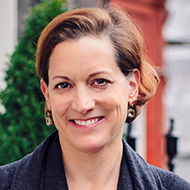 Anne Applebaum is a columnist for the Washington Post and a prize-winning historian with a particular expertise in the history of communist and post-communist Europe.  She is also a Professor of Practice at the London School of Economics, where she runs ARENA, a research project on disinformation and 21st century propaganda. She is the author of several books, including Red Famine: Stalin's War on Ukraine; Iron Curtain: The Crushing of Eastern Europe; and Gulag: A History, which won the 2004 Pulitzer Prize for non-fiction. Both Gulag and Iron Curtain  were nominated for the National Book Award. Anne is a former member of the Washington Post editorial board, a former deputy editor of the Spectator magazine, and a former Warsaw correspondent of The Economist. She has lectured at many universities, including Yale, Harvard, Columbia, Oxford, Cambridge, Zurich and Humboldt. She writes regularly for the New York Review of Books, Foreign Affairs and many other publications.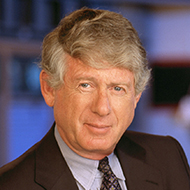 Ted Koppel, Peter E. and Mimi Haas Distinguished Visitor, is the legendary Anchor of ABC News' Nightline; Contributing Columnist, The New York Times, The Washington Post and The Wall Street Journal; Senior Contributor to the CBS Sunday Morning Show. Exclusively WSB. During more than 50 years that he has worked as a professional journalist Ted has embodied the term "eye-witness to history.
He covered: John F. Kennedy's funeral in 1963; Barry Goldwater's presidential campaign in 1964; Martin Luther King Jr.'s civil rights march from Selma to Montgomery, Alabama in 1965; A succession of ten conflicts as an ABC News war correspondent, beginning with Viet Nam, Laos and Cambodia in 1967, '69, '70 and '71 and finally as an embedded correspondent with the 3rd armored infantry division during the invasion of Iraq in 2003; Richard Nixon's presidential campaign in 1968 and his historic visit to the People's Republic of China in 1972; Henry Kissinger's shuttle diplomacy in the Middle East in 1973 and '74; Koppel was with Mikhail Ghorbachev inside the Kremlin on the last day of the Soviet Union and was the first journalist to interview Nelson Mandela at his home in Suweto, South Africa upon his release from 27 years in prison.
Over the course of 26 years as anchor and managing editor of Nightline, Koppel became the longest serving news anchor in U.S. broadcast history. After leaving ABC in 2005, Koppel and his colleagues produced 20 hours of documentaries for the Discovery Network where he served as managing editor. Since then he has worked as a contributing analyst for BBC America and a special correspondent for the NBC News magazine program, Rock Center.
In 2012, New York University named Koppel one of the "100 outstanding journalists in the United States in the last 100 years. When he left ABC News after 42 years, he was the most honored reporter in that network's history, having received more "Overseas Press Club" awards than the previous record holder, Edward R. Murrow, and eight "George Foster Peabody" awards. Television's equivalent to the Pulitzer Prize is the Columbia-DuPont award.  Koppel has won 12 of them.  He has also been awarded 42 Emmy's, including one for lifetime achievement.
And he's still at it—Koppel's most recent book, a New York Times best seller, Lights Out (October, 2015) examines a threat unique to our time and evaluates potential ways for America to prepare for a cyber-catastrophe. Koppel serves as commentator and non-fiction book reviewer for National Public Radio.  He is also a contributing columnist to The New York Times, The Wall Street Journal and The Washington Post. As of February 2016, Ted has undertaken a new assignment for CBS News as Senior Contributor to The CBS Sunday Morning Show.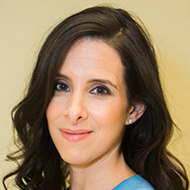 Jessica Lessin is the 34-year-old founder and CEO of The Information, the publication know for original, in-depth reporting about the technology industry.
Lessin previously covered the biggest tech companies for the Wall Street Journal, breaking major deals, product launches and CEO changes. In 2011, she was part of a team that was a finalist for the Pulitzer Prize for a series on digital privacy. In 2014, Vanity Fair named her one of a new generation of Media Disruptors. 
In addition to growing The Information's subscriber community and team, Lessin continues to break news about the technology industry and writes The Information's weekly "The Takeaway" column. 
She is a contributor and regular guest on CNBC and has appeared on NPR, CNN and PBS's "The Charlie Rose Show."
She was born in New York and graduated Phi Beta Kappa from Harvard College in 2005. She has lived in San Francisco since 2010.
To find out more about Cardinal Conversations, click here.