US Air Force Chief of Staff, Gen. Charles Q. Brown and Michael Auslin discussed Accelerate Change or Lose on Capital Conversations on October 28, 2020.
WATCH THE DISCUSSION
ABOUT THE SPEAKERS
Gen. Charles Q. Brown, Jr. is Chief of Staff of the U.S. Air Force. As Chief, he serves as the senior uniformed Air Force officer responsible for the organization, training, and equipping of 685,000 active-duty, Guard, Reserve, and civilian forces serving in the U.S. and overseas. As members of the Joint Chiefs of Staff, the general and other service chiefs' function as military advisers to the Secretary of Defense, National Security Council and the President.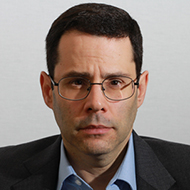 Michael Auslin is the Payson J. Treat Distinguished Research Fellow in Contemporary Asia at the Hoover Institution, Stanford University. A historian by training, he specializes in U.S. policy in Asia and geopolitical issues in Indo-Pacific region. A best selling author, his latest book is Asia's New Geopolitics: Essarys in Reshaping the Indo-Pacific.