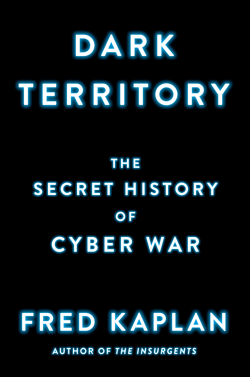 The Hoover Institution hosted "Dark Territory: The Secret History Of Cyber War" on Wednesday, June 15, 2016 from 5:00pm - 7:00pm.
Hoover working group member and senior fellow at the Brookings Institution, Benjamin Wittes interviewed author Fred Kaplan on his new book, Dark Territory: The Secret History of Cyber War. The interview took a look at the past, present, and future of cyber war. 
Security by the Book is a series of interviews of key national security authors conducted in partnership with Lawfare. Visit Security by the Book's website for past podcasts.
>