Governor Larry Hogan and Lanhee Chen discussed Federalism and COVID-19 on Capital Conversations on August 12 at 4:00pm ET.
WATCH THE DISCUSSION
---
ABOUT THE SPEAKERS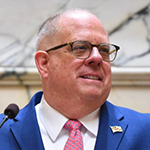 Governor Lawrence J. Hogan, Jr. was sworn in as the 62nd governor of the State of Maryland on January 21, 2015. In 2018, he was overwhelmingly re-elected to a second four-year term, receiving the most votes of any Maryland gubernatorial candidate and becoming only the second Republican governor to be reelected in the 242 year history of the state.  Governor Hogan is the author of a new book titled Still Standing which is the inside story of an unlikely governor leading through crisis —and sparking a whole new kind of politics.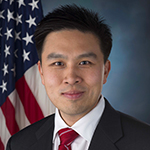 Lanhee Chen is the David and Diane Steffy Fellow in American Public Policy Studies at the Hoover Institution, and Director of Domestic Policy Studies in the Public Policy Program at Stanford. In 2012, he was policy director of the Romney-Ryan campaign and advised Senator Marco Rubio's 2016 presidential bid.  He was a member of the Social Security Advisory Board and served as a senior appointee at the U.S. Department of Health and Human Services during the George W. Bush Administration.