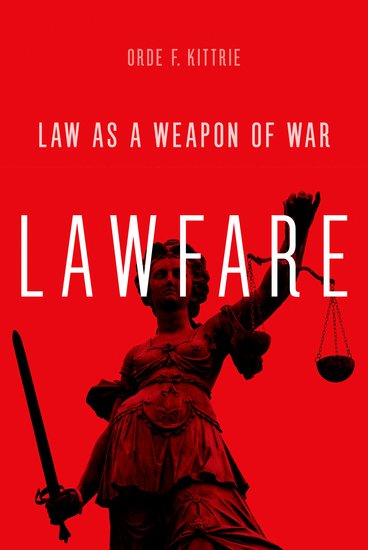 The Hoover Institution hosted "Law as a Weapon of War" on Wednesday, February 17, 2016 from 5:00pm - 7:00pm. The event was recorded and can be listened to below.
The Hoover Institution's National Security, Technology, and Law Working Group, along with Hoover's Washington, DC office, held a discussion about "lawfare" - the use of law as a substitute for armed force to accomplish international security objectives. Hoover Institution Senior Fellow and Working Group Member Jack Goldsmith interviewed author Orde Kittrie on his new book, Lawfare: Law as a Weapon of War. The interview examined the deployment and impact of lawfare, the role played by the private sector, and real-world examples of its use by the United States, China, Iran, and Israel.
This discussion is part of a series of interviews of key national security authors conducted in partnership with Lawfare.