More Than Sharp Power: How The CCP Penetrates Taiwan And Hong Kong

The Hoover Institution hosts More Than Sharp Power: How the CCP Penetrates Taiwan and Hong Kong on Tuesday, May 11 from 4:00 p.m. - 5:00 p.m. PDT.
Called "canaries in the coal mine," Hong Kong and Taiwan have been at the forefront of the CCP's sharp power play. But Beijing's influence operations within and toward both territories also go beyond sharp power as the term is commonly understood. This panel will discuss Beijing's influence mechanisms and the pushbacks that the authors discovered in Taiwan, Hong Kong, and other countries and discuss the most recent news about the CCP's crackdown on Hong Kong and its impact and response from Hongkongers.
Featuring: Andrew J. Nathan Professor of Political Science Columbia University, Wu Jieh-min Research Fellow Institute of Sociology, Academia Sinica, Taiwan, Ma Ngok, Associate Professor Chinese University of Hong Kong. Followed by conversation with: Glenn Tiffert, Research Fellow Hoover Institution.
---
ABOUT THE SPEAKERS: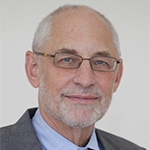 Andrew J. Nathan is Class of 1919 Professor of Political Science at Columbia University. His teaching and research interests include Chinese politics and foreign policy, the comparative study of political participation and political culture, and human rights. Nathan's books include Chinese Democracy (New York: Alfred A. Knopf, 1985); The Tiananmen Papers, co-edited with Perry Link (New York: PublicAffairs, 2001); China's Search for Security, co-authored with Andrew Scobell (Columbia University Press, 2012); and Will China Democratize?, co-edited with Larry Diamond and Marc Plattner (Johns Hopkins University Press, 2013). Nathan has served at Columbia as director of the Weatherhead East Asian Institute, 1991-1995, chair of the Executive Committee of the Faculty of Arts and Sciences, 2002-2003, and chair of the Department of Political Science, 2003-2006. He is currently chair of the Morningside Institutional Review Board (IRB). Off campus, he is the regular Asia and Pacific book reviewer for Foreign Affairs, a member of the steering committee of the Asian Barometer Survey, and a board member of Human Rights in China. He is a former member of the boards of the National Endowment for Democracy, Freedom House, and Human Rights Watch.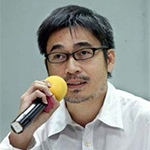 Wu Jieh-min is a research fellow at the Institute of Sociology, Academia Sinica, and served as a director at the Center for Contemporary China, National Tsing Hua University, Taiwan. He is on the advisory committee of Taiwan's Mainland Affairs Council and a former board member of the Straits Exchange Foundation. His research interests include political economy, political sociology, social movement, democratization, and civil society. His articles have been published in Chinese-language, English, and Japanese journals and edited volumes. His books include Rent-Seeking Developmental State in China: Taishang, Guangdong Model and Global Capitalism (NTU Press, 2019; English and Japanese editions in progress), China's influence in the Centre-periphery Tug of War in Hong Kong, Taiwan and Indo-Pacific (co-edited with Brian C.H. Fong and Andrew J. Nathan eds., Routledge, 2021), Anaconda in the Chandelier: Mechanisms of Influence and Resistance in the "China Factor" (co-edited with Tsai Hung-jeng and Cheng Tsu-bang, Rive Gauche, 2017; Japanese edition forthcoming by Hakusuisha), Third View of China (Rive Gauche, 2012), The Era of Significant Changes: Taiwan 1990-2010 (co-edited with Fan Yun and Thomas Hung-chi Kuo, Rive Gauche, 2010/2014), and The Double Helix of Power and Capital: A Taiwanese Perspective of China/Cross-Strait Studies (editor, Rive Gauche, 2013). He co-produced a documentary film Taiwanese Compatriots (Taibao) (Alleys Studio, 1993).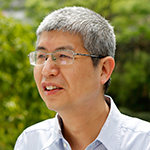 Ma Ngok is an Associate Professor at the Department of Government and Public Administration, Chinese University of Hong Kong. He writes extensively on elections, party politics, democratization, and social movements of Hong Kong. He is the author of Political Development in Hong Kong: State, Political Society and CIvil Society, and more than 20 journal articles on Hong Kong politics.
---
WATCH THE DISCUSSION