Part of the Hoover Project on Renewing Indigenous Economies, the Indigenous Student Seminar is an intensive, four-day residential immersion program exploring federal policy, tribal governance, and indigenous entrepreneurship. The goal is to help Indigenous college students and recent graduates think critically about the interface between federal Indian policy and self-determination.
During the week, students will learn about the evolution of property rights and trade networks before European contact; the philosophical underpinnings of indigenous notions of individualism and governance; the effects of persistent colonial policies on indigenous people and communities; and the innovations in Indian Country that are restoring self-determination and spurring economic growth.
Session topics are selected because of their immediate relevance to the challenges and opportunities facing Indian Country. Particular attention will be paid to the building blocks of meaningful sovereignty: secure land title for indigenous people; clear jurisdiction recognizing tribal authority; customs and culture informing tribal governance; and fiscal power to set local priorities and meet community needs.
Participants will collaborate through class discussions and study groups that encourage diverse perspectives. Enrollment is limited, in order to facilitate maximum interaction with the faculty and other participants.
PROGRAM DATES
August 7 to 11, 2023 (Monday - Friday)
ELIGIBILITY
Those who meet one of the following eligibility requirements are welcome to apply:
Current sophomores, juniors, or seniors who have completed at least two years of a four-year undergraduate degree by summer 2023.
Applicants who have completed at least two years of a three-year undergraduate degree by summer 2023  (i.e. international applicants).
Recent graduates from an undergraduate degree program (graduate students are eligible to apply).
TIME COMMITMENT
Hoover's Indigenous Student Seminar requires a 100% time commitment for the duration of the four-day program, including active collaboration with study groups outside of class.
ACADEMIC CREDIT
Stanford University does not offer participants academic credit or grades for completing the Indigenous Student Seminar.
COST/ TUITION
The Indigenous Student Seminar is FREE to all accepted applicants. Program fees, food and lodging will be covered for participants accepted into the program. Travel expenses and other incidentals are not included.
DEADLINE
Wednesday, May 3, 2023 | Applications - including Letter(s) of Recommendation - due
CERTIFICATE OF COMPLETION
Successful participants receive a certificate of completion endorsed by the Hoover Institution's director and the Indigenous Student Seminar faculty directors. To successfully complete the program, participants must:
Attend every session.
Complete all assignments and projects.
Collaborate with their fellow participants in class discussion.
For any questions related to the program, please email indigenousecon@stanford.edu.
HOW TO APPLY
In the application, candidates will be asked to provide their CV, transcript, contact info for a recommender (if you are a current student, at least one recommender must be a professor or academic advisor), and a letter of intent (1,000 words max) based on the following prompt:
Please describe how your participation in the Hoover Institution's Indigenous Student Seminar will further your professional and / or academic objectives.
The application deadline is May 3, 2023 with rolling admissions for earlier applicants. Please note your letter of recommendation must also be received by the May 3rd deadline.
APPLICATION FORM
The application form is now open at: https://applyrieseminar.hoover.org/
Renewing Indigenous Economies
The Hoover Project on Renewing Indigenous Economies is dedicated to understanding how the rich history of governance, entrepreneurship, and trade allowed indigenous peoples to thrive before colonization and how restoring these traditions can help rebuild indigenous economies, cultures, and communities from the ground up.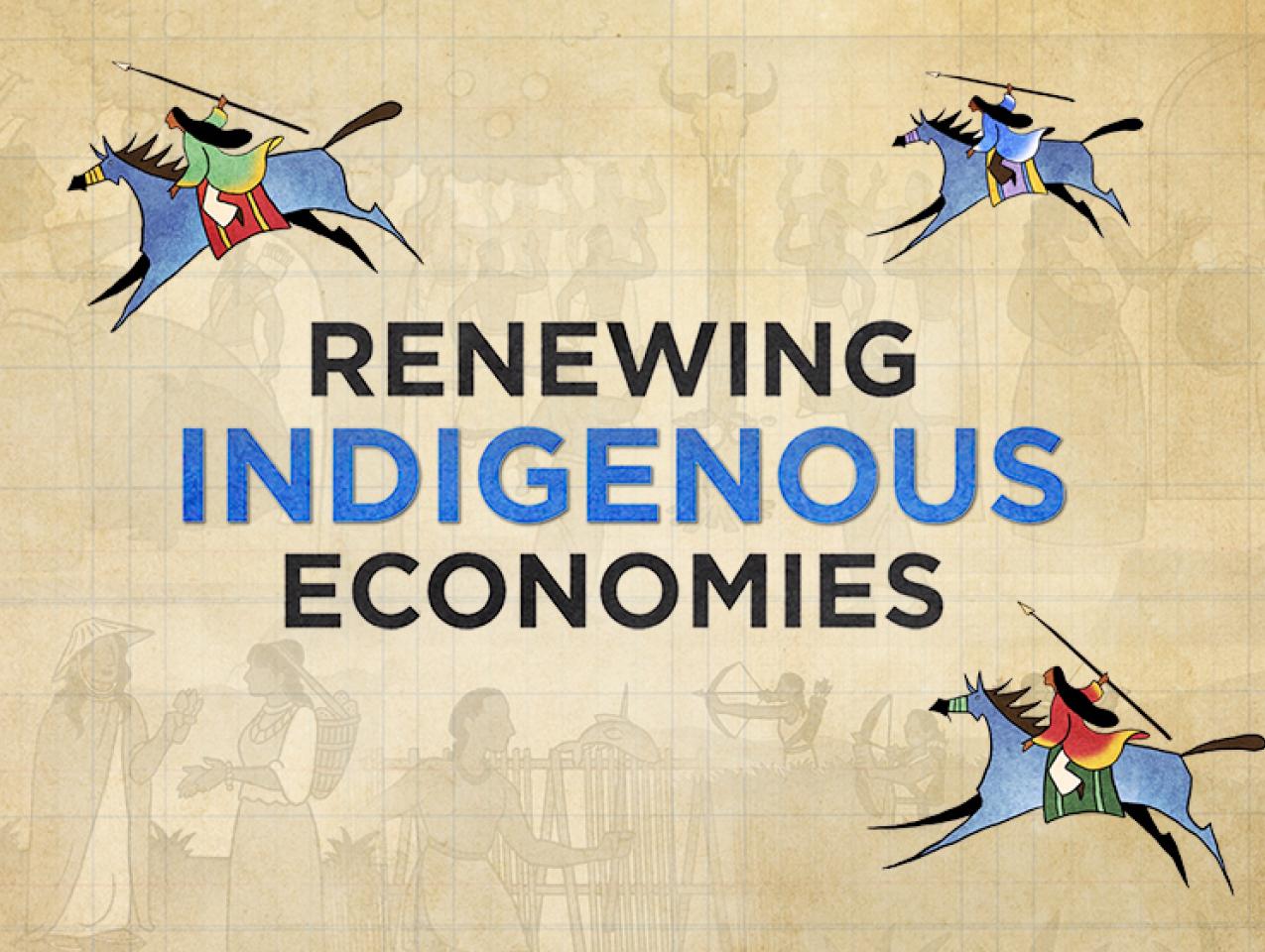 ABOUT THE INAUGURAL INDIGENOUS STUDENT SEMINAR
The Hoover Institution launched its Indigenous Student Seminar in 2020. Due to COVID-19 restrictions, it was held in two parts.
Part I: Virtual Gathering 
"Simply getting access to share the same space as scholars who have a  variety of knowledge bases and experiences—and [who] also share a common commitment and investment to the next generation of Native  leaders—is exactly what I needed during these very difficult times," one of the participating students said.  
Read more about the virtual gathering.
Part II: On Campus
"Not only were the students from across the country and two continents and not only were they well informed and eager to learn more about renewing their economies, they were also talented enough to provide an indigenous song-prayer to start the conference and impromptu viola concerts each night! With their leadership, tribal economies will once again thrive."