The third edition of the Decision 2020 Report examines ways the federal government can restore fiscal order amid exploding federal debts and deficits; and the legacy of President Lyndon Johnson's Great Society.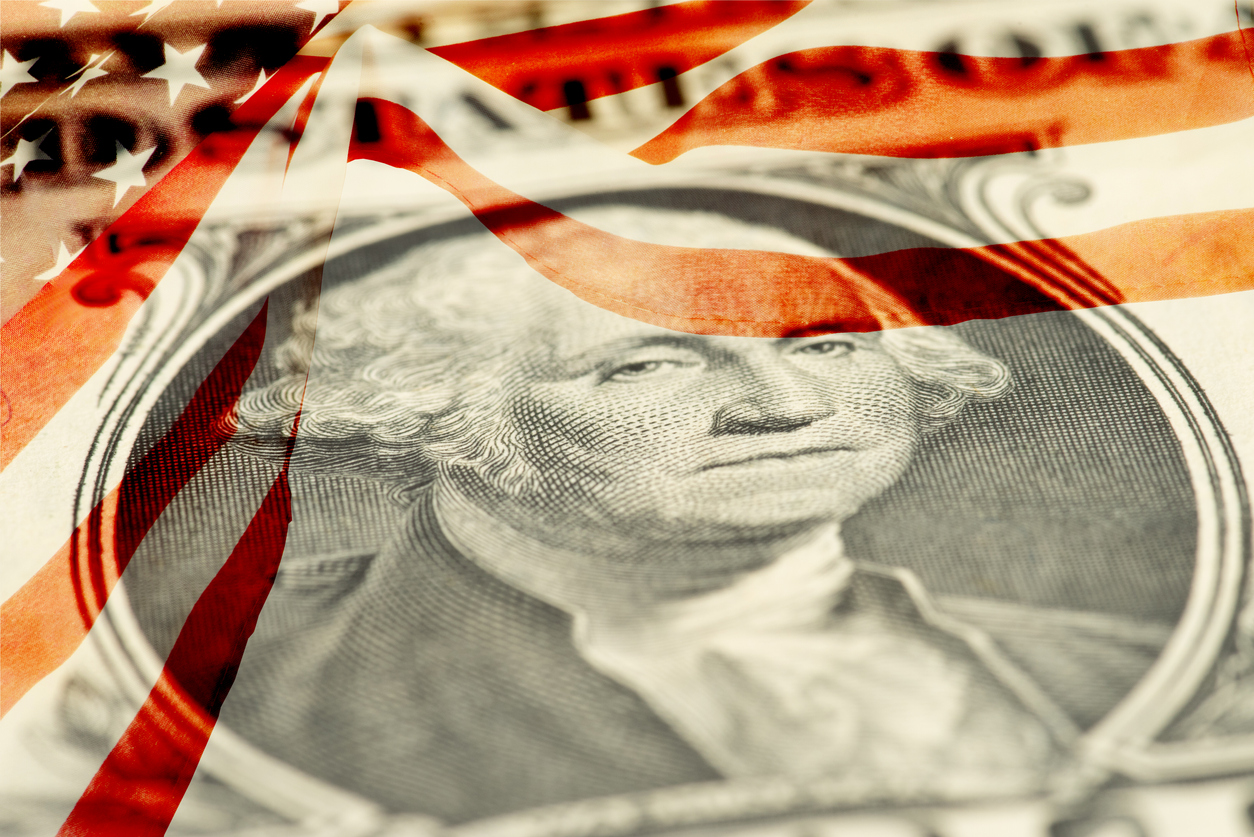 Restoring Fiscal Order
In Project Syndicate, George P. Shultz Senior Fellow John B. Taylor writes that for the United States to dig itself out of a massive debt hole—the size of which is unprecedented in the nation's history—the government should gradually reduce spending at a target rate slightly less than the growth rate of GDP.  
This targeted approach would lead to "smaller deficits over time" and "higher GDP growth and more income per person," Taylor argues.
The Legacy of the Great Society
On his blog The Grumpy Economist, Rose-Marie and Jack Anderson Senior Fellow John Cochrane reviews Amity Schlaes's new book, The Great Society, and examines the legacy of the fourth-wave government expansion in the 1960s, emphasizing the overallocation of federal money to stop the burning and looting of cities, the era's disastrous housing policies, and the collapse of the gold standard.
"The Great Society offers lots of parallels to our time, and [is] a cautionary tale that it will all end badly once again," Cochrane says.
The Past as Prologue
In the Washington Post, Virginia Hobbs Carpenter Fellow in Journalism Bill Whalen comments on President Trump's plans to cooperate with Los Angeles mayor Eric Garcetti to tackle the city's homelessness crisis.
Whalen argues that current proposals being floated would only subsidize California's unproductive "housing first" policy.
"This approach to homelessness prioritizes permanent shelter over sobriety, mental health and employment, giving homes to people on the street without first requiring that they stay clean, seek treatment and look for jobs," Whalen writes.
New Podcast: Economics, Applied
The Hoover Institution has launched a new podcast, Economics, Applied, hosted by Senior Fellow Steven Davis and University of Chicago Professor of Economics Kevin Murphy. Its aim is to bring evidence and economic thinking to major policy issues.
The first episode examines the past, present, and future of the modern international economic system with Thomas and Barbara Stephenson Senior Fellow Condoleezza Rice, Dartmouth University Professor of Economics Robert Staiger, and UC Berkeley Professor of Economics and Political Science Barry Eichengreen.
Discover more on economic thought and domestic policy issues from Hoover Fellows:
Read The High Cost of Good Intentions: A History of US Federal Entitlement Programs, by Leonard and Shirley Ely Senior Fellow John Cogan (Stanford University Press, 2017).
Upcoming Book Release: Choose Economic Freedom: Enduring Policy Lessons from the 1970s and 1980s (Hoover Institution Press, 2020) by Thomas W. and Susan B. Ford Distinguished Fellow George P. Shultz, and George P. Shultz Senior Fellow in Economics John B. Taylor (with words of wisdom from Milton Friedman, senior research fellow at the Hoover Institution from 1977 to 2006).