The Hoover Institution's 2017 Winter Board of Overseers Meeting
A deeply rooted constituent of the Hoover Institution, the Board of Overseers provides advisory, outreach, and financial support that are crucial to the institution's work.
Individual members of the board and its numerous committees are active throughout the year, but the board at large—which now numbers more than a hundred overseers—convenes twice annually, at Stanford and in Washington, DC.
The Washington meeting, held each February, takes place at the historic Willard Hotel, located steps from the White House and from Hoover's Washington, DC, office. In addition to providing a forum for committee sessions and other Hoover business, the meeting brings overseers, Hoover fellows, and DC-based policy influencers together in the city where their work intersects. We're pleased to share the following photos highlighting their experience.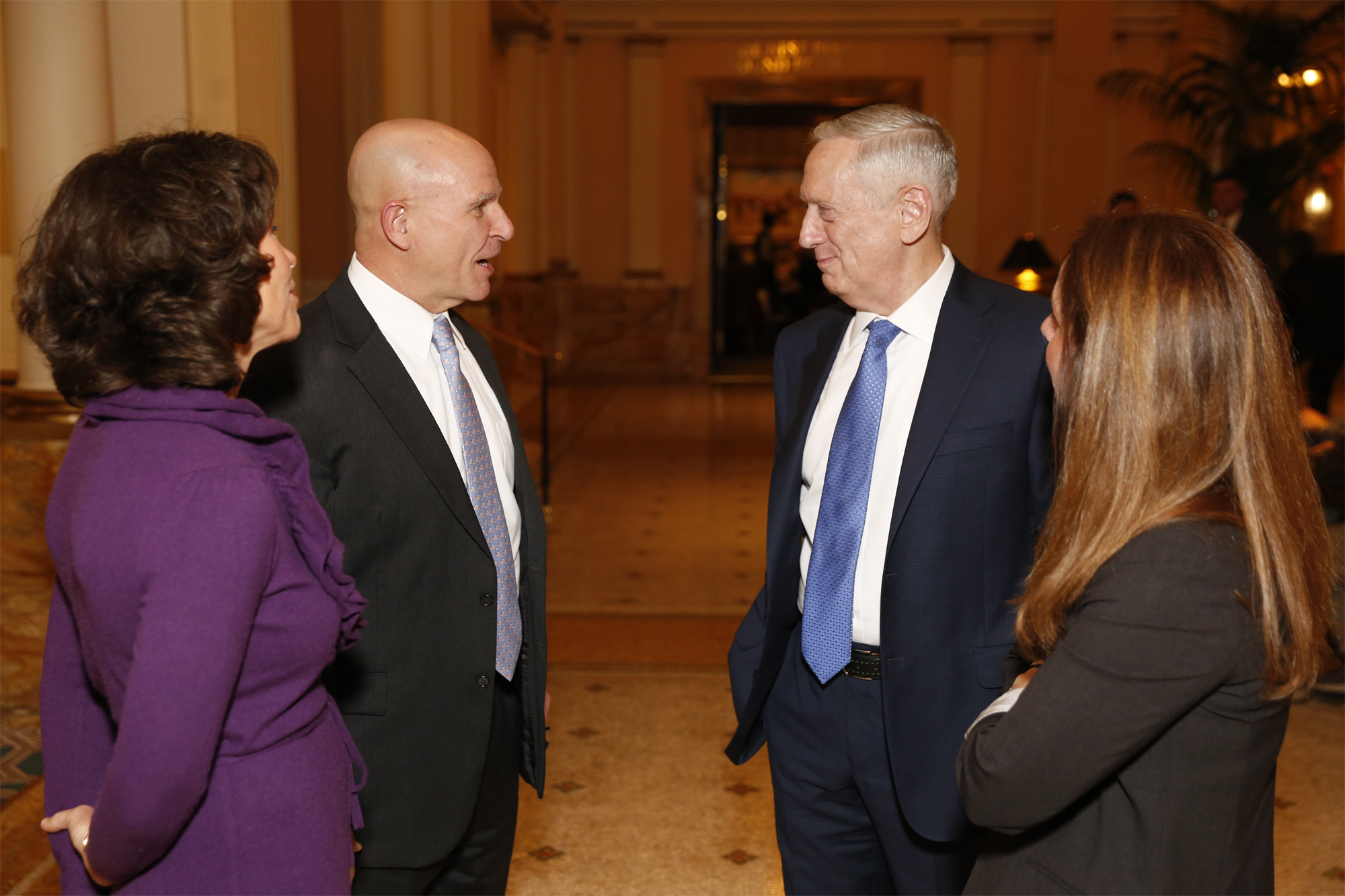 The most recent Hoover fellows to leave the institution for senior executive branch appointments are National Security Adviser H. R. McMaster (center left) and Secretary of Defense Jim Mattis (center right), who attended the meeting to catch up with Hoover supporters and former colleagues. Pictured far left is Research Fellow Kori Schake, who coedited Warriors and Citizens with Mattis, along with Hoover's senior manager of external relations Laura Odato (far right). 
In addition to talks and committee sessions, Board of Overseers Meetings include dinners, luncheons, and receptions that allow supporters, scholars, and featured speakers to catch up or get to know one another. Here guests and Secretary Mattis pause in their conversation for a photo.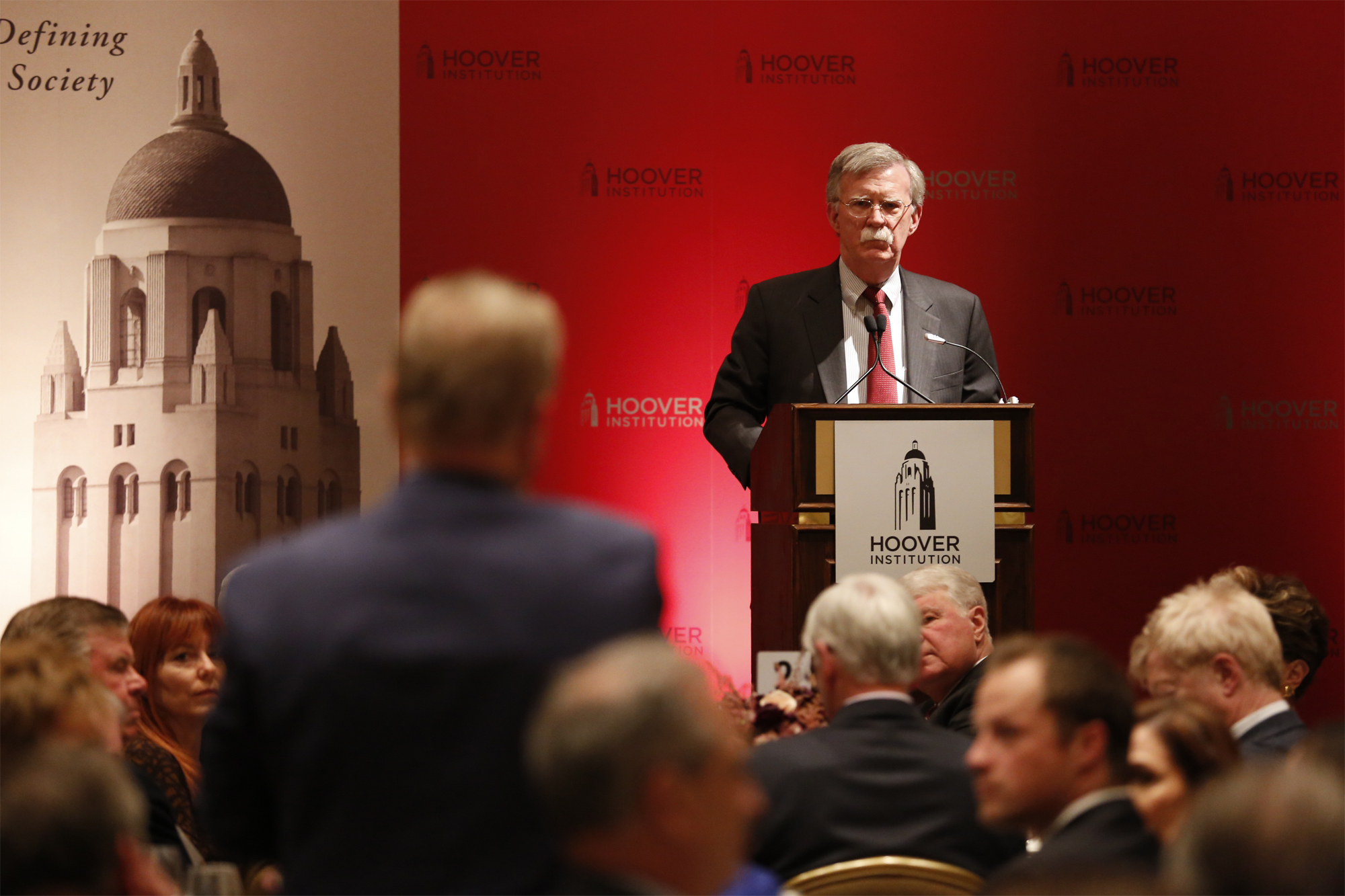 Board of Overseers meetings feature numerous talks and policy briefings by Hoover fellows and guest speakers. Ambassador John Bolton delivered the first of this meeting's twelve talks, titled "Foreign Challenges Facing the Trump Administration."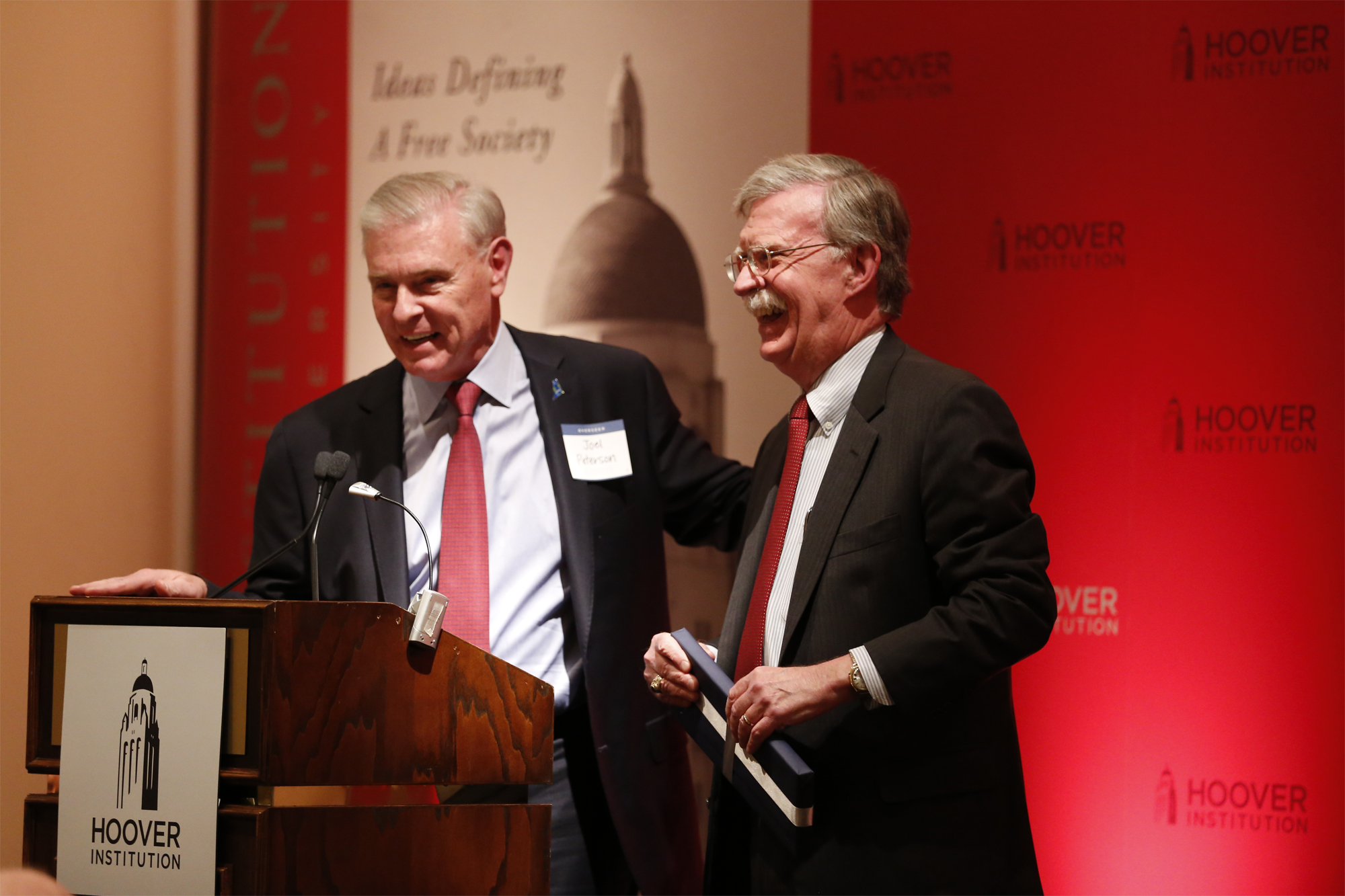 Joel Peterson, chairman of the Board of Overseers, presents Ambassador Bolton with a Hoover Institution tie.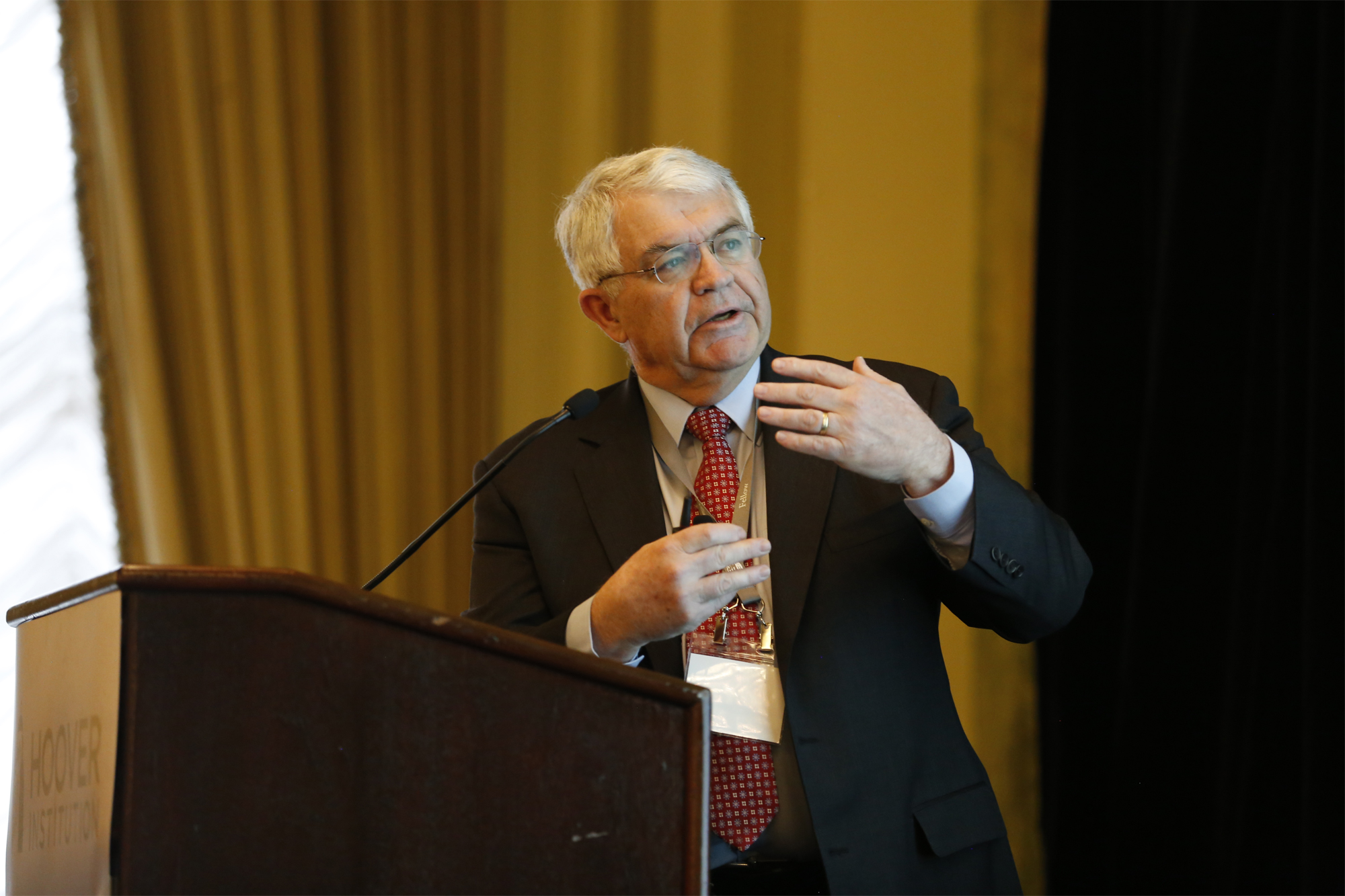 John B. Taylor (above), the George P. Shultz Senior Fellow in Economics at Hoover, gave a talk titled "Take Off the Muzzle and the Economy Will Roar." Other Hoover speakers included Caroline Hoxby, who discussed market-based educational reforms; Scott W. Atlas, who outlined post–Affordable Care Act health care solutions; and Admiral Gary Roughead, who spoke on US national security strategy in Asia.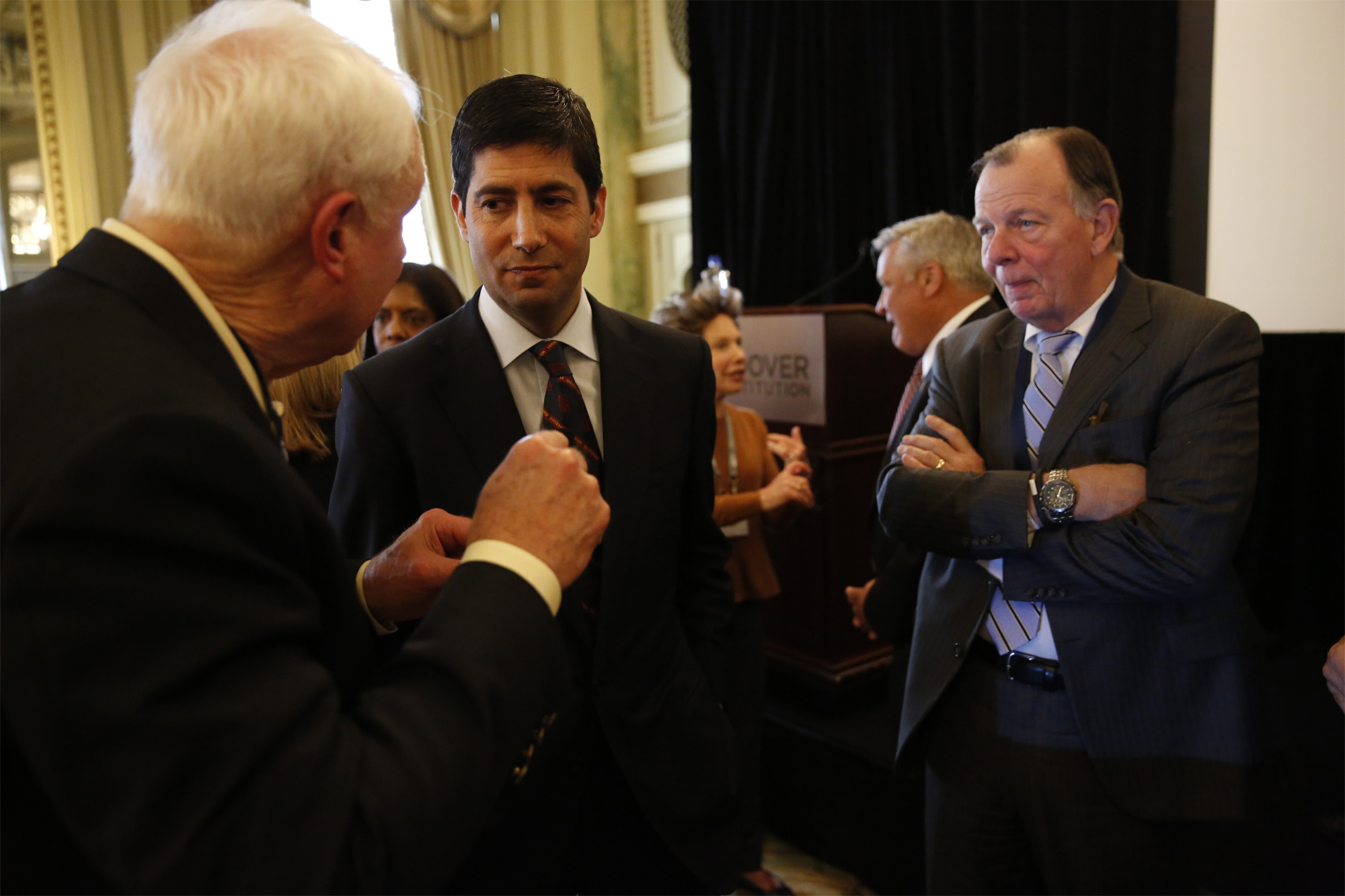 Kevin Warsh (pictured at center), the Shepard Family Distinguished Visiting Fellow in Economics at Hoover and a former member of the Board of Governors of the Federal Reserve, continued the discussion offline with overseers after speaking about his work on President Trump's transition team. Warsh's talk was part of a larger presentation on the work of Hoover fellows to inform policy initiatives in the new administration and Congress.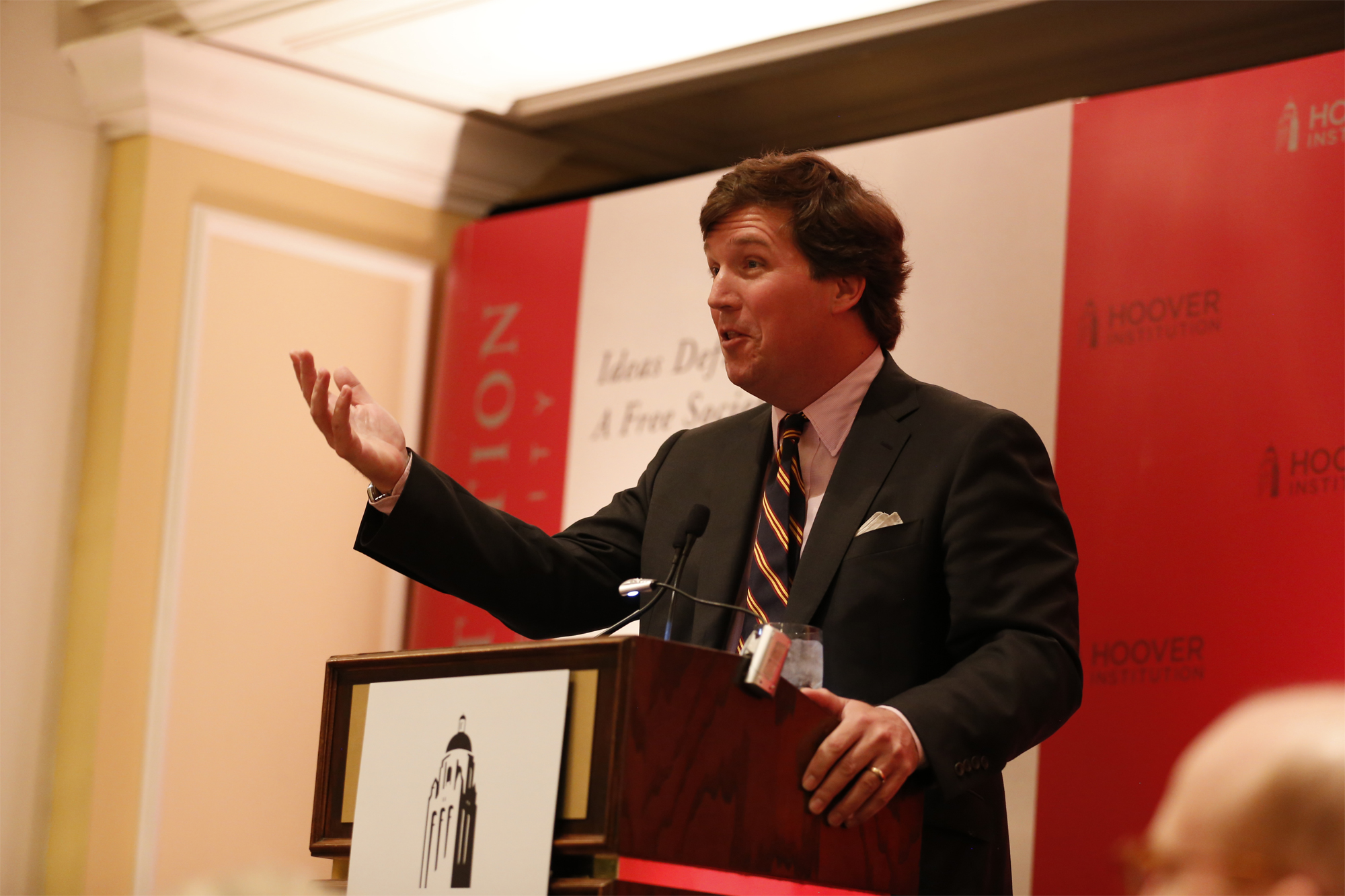 Tucker Carlson, host of Fox News's Tucker Carlson Tonight and cofounder of The Daily Caller, made a guest appearance to discuss the political climate in 2017.

Political scientist, author, and American Enterprise Institute fellow Charles Murray joined Senior Fellow Niall Ferguson for a special discussion session on their two books on social and institutional trends: Ferguson's The Great Degeneration and Murray's Coming Apart.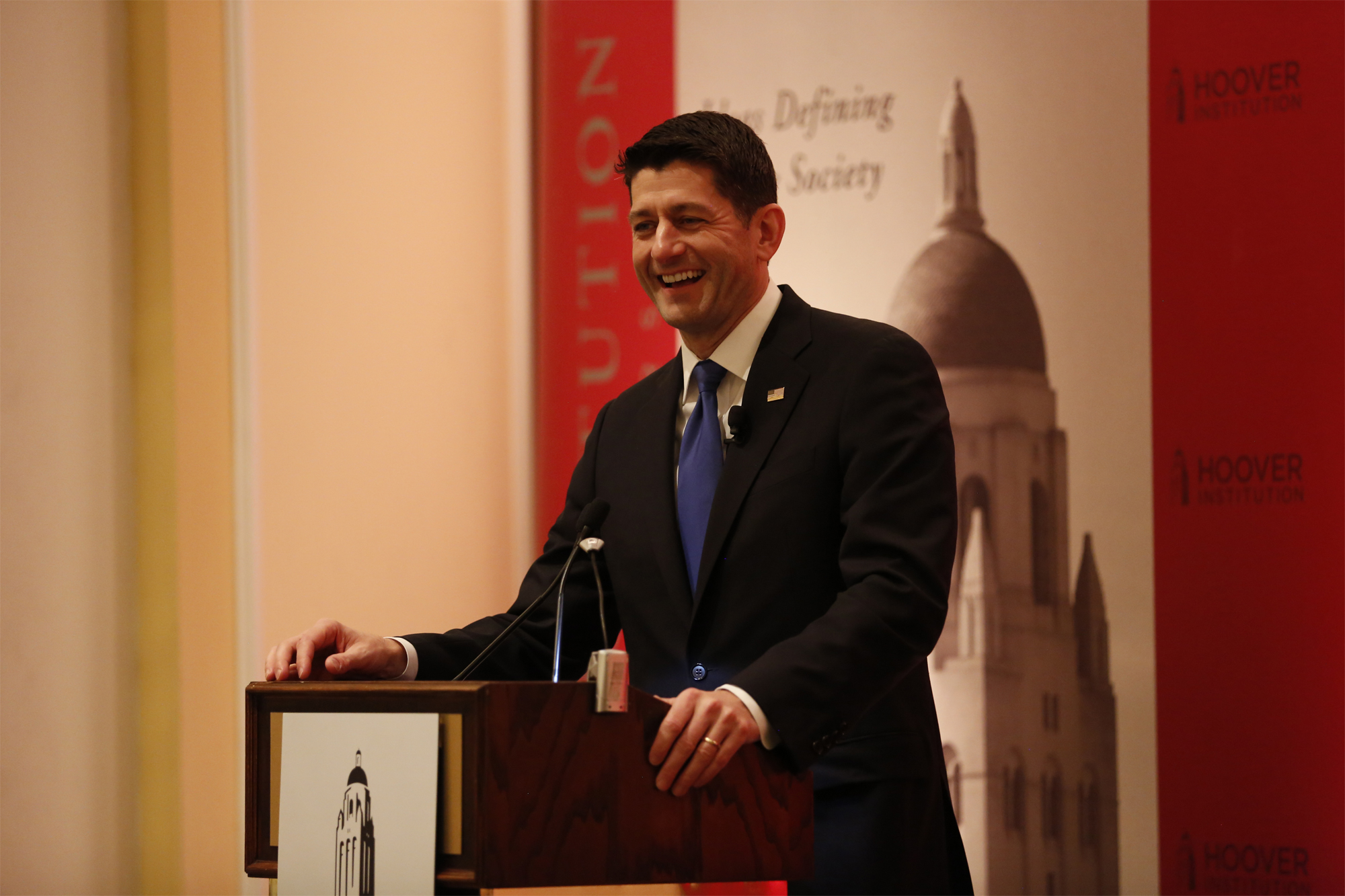 House Speaker Paul Ryan also joined the meeting as a guest speaker. Following his talk titled "Seizing the Moment: Governing with Unified Republican Majorities," Ryan engaged in a candid, extended Q&A session with Hoover supporters.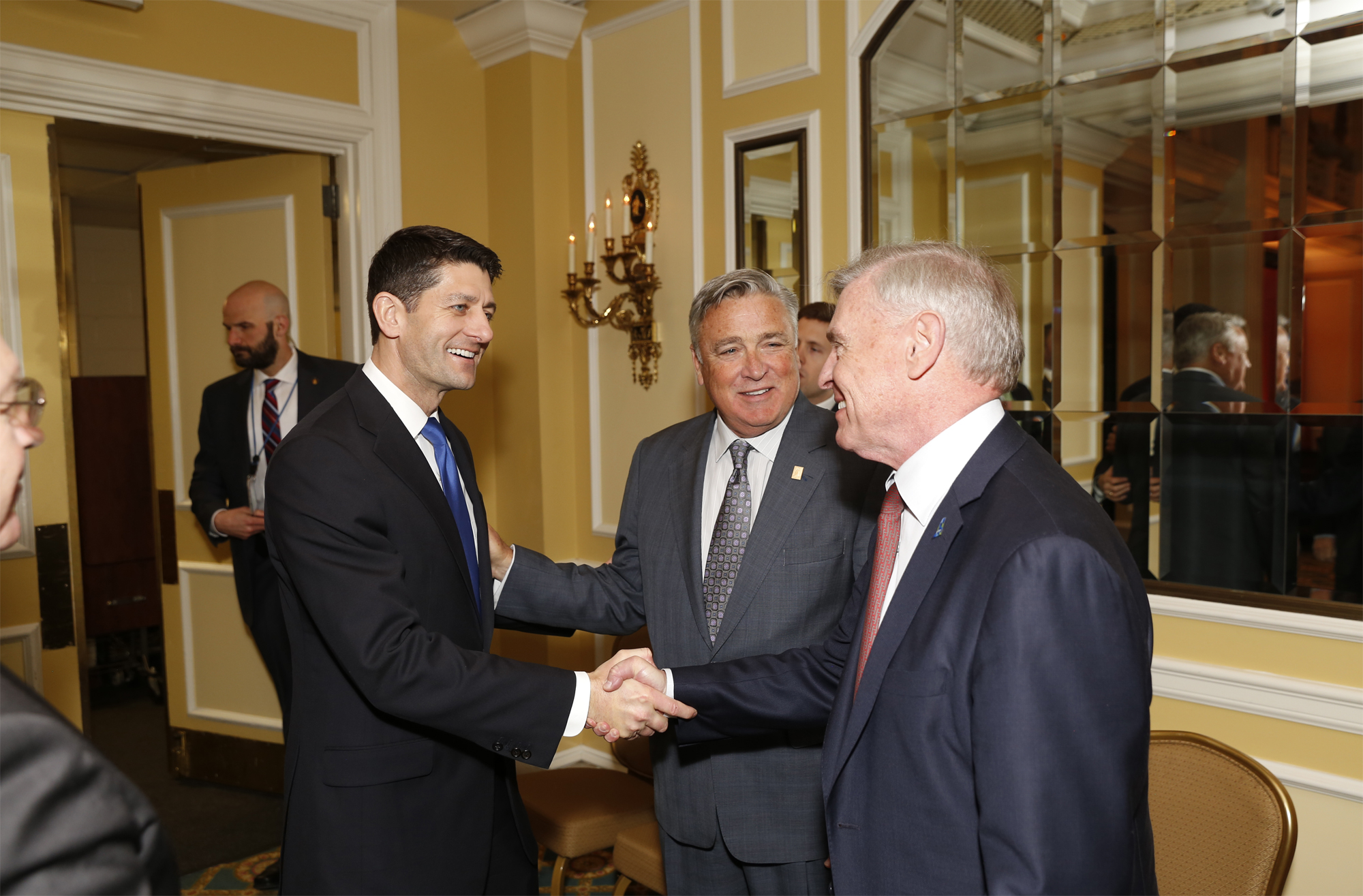 Left to right: House Speaker Paul Ryan, Hoover director Tom Gilligan, and Chairman of the Board of Overseers Joel Peterson.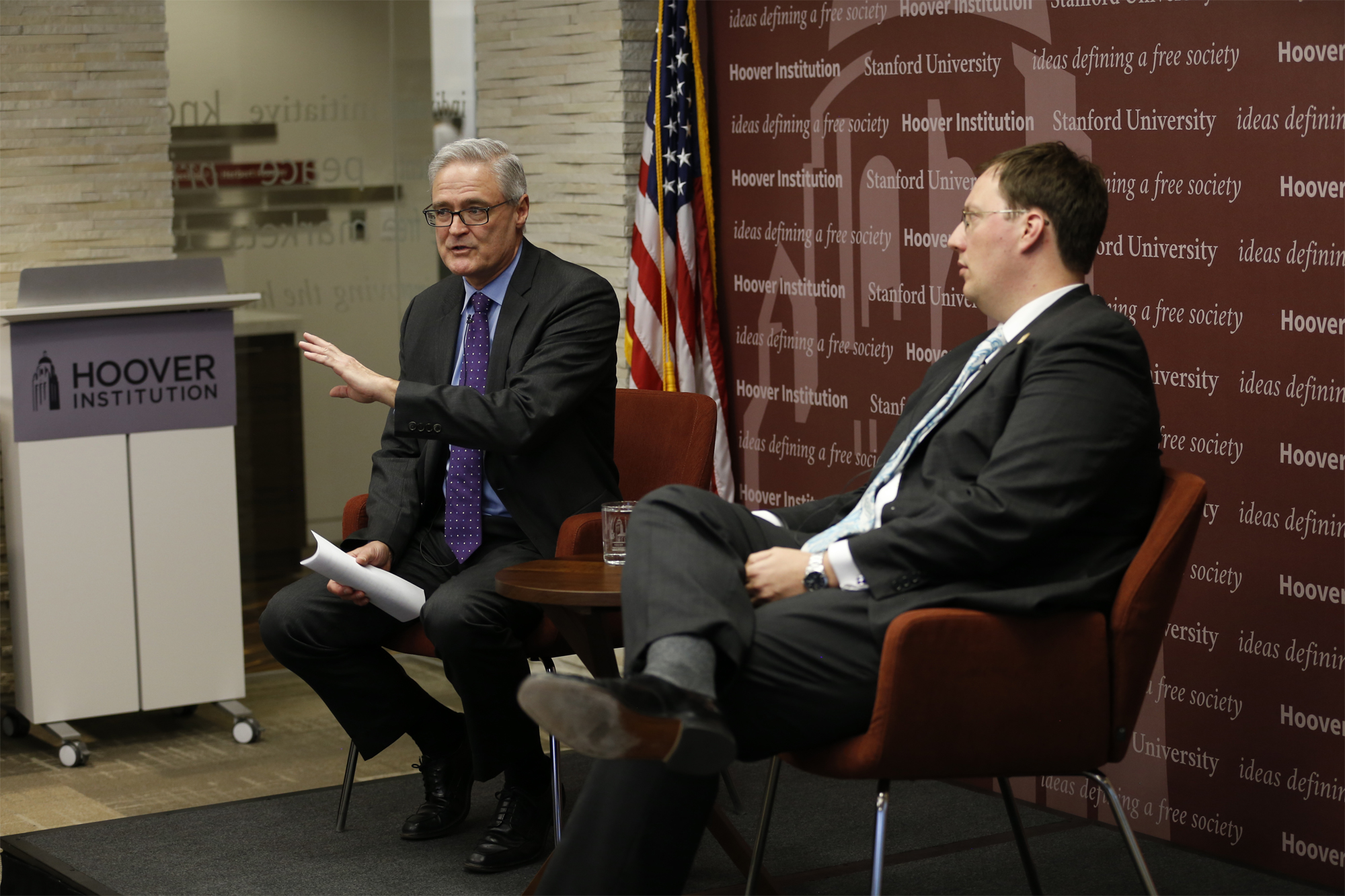 The meeting closed with an afternoon program at the nearby office of the Hoover Institution in Washington. That session included a discussion between Hoover's director of Washington, DC, programs Mike Franc and Hoover research fellow and legal scholar Adam J. White on executive orders in the Trump administration.
To view these images in a slideshow, click here.