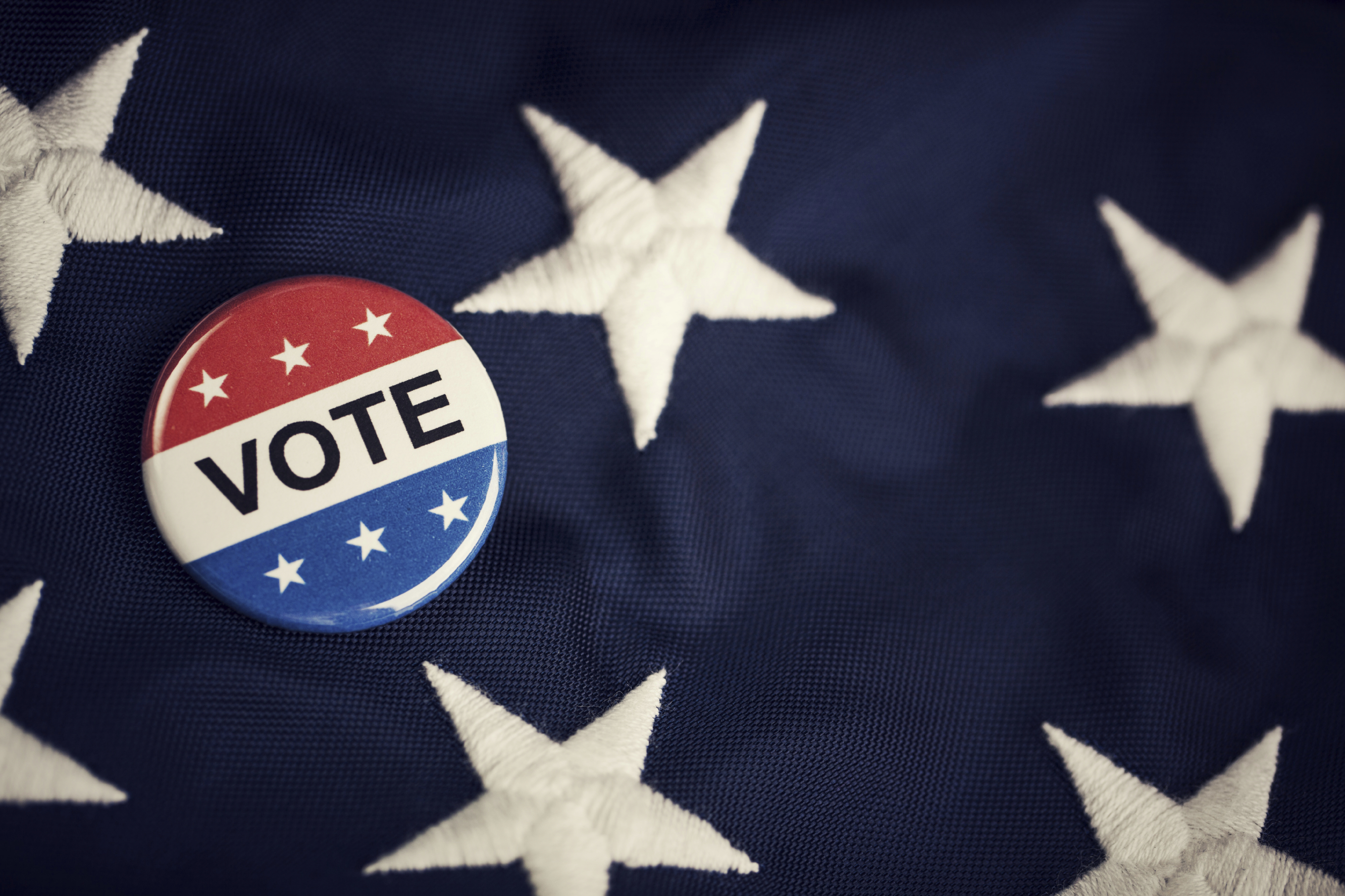 Hoover Institution (Stanford, CA) – The Hoover Institution and Stanford University's Bill Lane Center for the American West, in partnership with YouGov, have conducted its Golden State Poll of likely California primary voters in anticipation of this week's Super Tuesday contests.
The poll measured the attitudes of registered voters representing sections of the California population across categories of race, gender, income level, education, and religious affiliation.
Choice for Democratic Presidential Nominee
Senator Bernie Sanders (I-VT) ranks at the top, as 26 percent of those surveyed indicated that he was their choice for Democratic presidential nominee. Sanders was followed by former vice president Joe Biden (19 percent), Senator Elizabeth Warren (D-MA) (18 percent), and former New York City mayor Michael Bloomberg (14 percent).
Polling in single digits are former South Bend, Indiana, mayor Pete Buttigieg (9 percent) who has since suspended his campaign, Senator Amy Klobuchar (D-MN) (6 percent), Representative Tulsi Gabbard (D-HI) (3 percent), and businessman Tom Steyer (5 percent).
First Choice for Democratic Vice-Presidential Nominee
The Golden State Poll also uniquely measured preferences for Democratic vice-presidential candidates. Those surveyed overwhelmingly ranked former First Lady Michelle Obama as their first choice for vice-presidential nominee by a proportion of 30 percent. She was followed by Senator Kamala Harris (D-CA) (19 percent); Senator Klobuchar (19 percent), and former Georgia state legislator Stacey Abrams (14 percent). California governor Gavin Newsom garnered 8 percent of votes in the survey, while Los Angeles mayor Eric Garcetti and San Francisco mayor London Breed received 3 percent and 2 percent, respectively.
Issues of Top Priority for California Voters
Thirty-two percent of likely voters indicated that fixing California's homelessness problem was a top priority. This was followed by improving the state's infrastructure (19 percent), solving the housing shortage (18 percent), and protecting natural resources (16 percent). A smaller number recorded that enhancing California's homeland security (8 percent) and altering state and local tax deductions (6 percent) were most important.
General Election Matchups
In a general election head-to-head matchup, the poll shows that Vice President Biden and Senator Sanders would perform equally formidably against President Trump in California, with each attaining 57 percent to Trump's 33 percent of the vote.
The poll also illustrates that all remaining Democratic candidates would handily defeat President Trump in the Golden State: Bloomberg 50, Trump 33; Buttigieg 52, Trump 44; Klobuchar 53, Trump 32; Warren 55, Trump 33.
"The data demonstrates that while California voters will overwhelmingly vote against President Trump at the national level, the popularity of the state's leadership is declining as they struggle to grapple with the mounting problems of homelessness and deficits in housing," said Bill Whalen, the Hoover Institution's Virginia Hobbs Carpenter Fellow in Journalism and editor of Eureka, Hoover's journal about California politics and policy.
The Impact of Early Voting
In December 2018, California moved up its primary election from June to March 3, 2020 with the hope that its voters would have a greater influence in selecting their party's presidential nominee.
According to the Golden State Poll, voters, by a proportion of 70 percent, said that the decision to advance the primary "made no difference" on their motivation to vote.
Methodology
The Golden State Poll was conducted in an internet survey with a sample size of 1,507 California registered voters between February 26-28, 2020. Margin of Error ± 3.1 percent.
See below link to documents for the entire breakdown of the Golden State Poll data.
Click here to view Golden State Poll toplines.
Click here to view Survey crosstabs.
The Hoover Institution
With its eminent scholars and world-renowned Library & Archives, the Hoover Institution seeks to improve the human condition by advancing ideas that promote economic opportunity and prosperity, while securing and safeguarding peace for America and all mankind.
Bill Lane Center for the American West
The Bill Lane Center for the American West is dedicated to advancing scholarly and public understanding of the past, present, and future of western North America. The Lane Center supports research, teaching, and reporting about western land and life in the United States, Canada, and Mexico.
YouGov
YouGov is an international research data and analytics group headquartered in London. Its data-led offering supports and improves a wide spectrum of marketing activities of a customer base including media owners, brands, and media agencies. It works with some of the world's most recognized brands.
For coverage opportunities, contact Jeffrey Marschner, 202-760-3187, jmarsch@stanford.edu.