Dealing with a Rising and Troubled China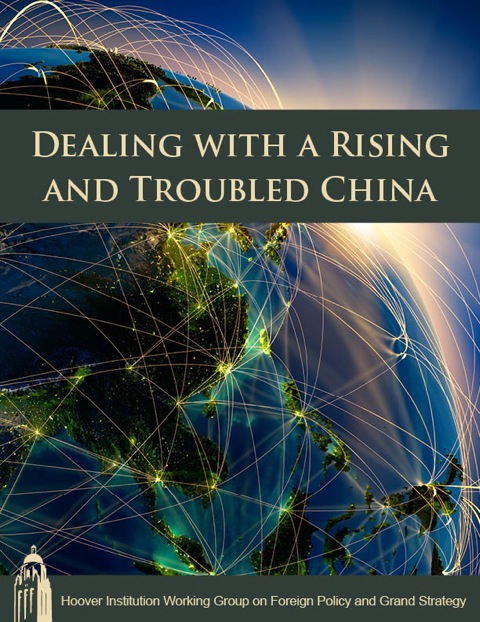 INTRODUCTION
China's rise is shifting the global distribution of power and challenging the international order. Its economic and political trajectory, along with its growing military strength and aggressiveness, will pose enduring challenges to the United States. Thus, it is the most critical issue for the Working Group on Foreign Policy and Grand Strategy to examine.
For this essay series, we asked the members of the working group consider the two issues that are most relevant to incorporating China into a foreign policy strategy—political stability in China and strategic balance in the Pacific region.
ESSAYS
Francis Fukuyama argues that, while neither the Chinese economic nor political models are sustainable in the long run, "We need to assume that China will remain on its current growth trajectory" and "cannot assume a deus ex machina solution to our present problem." The first step, he says, entails building a multilateral framework for dealing with China's territorial claims.
Stephen Krasner describes the challenges to the international system that will occur as the distribution of global power shifts to the Pacific. He begins with an analysis of consequences of an earlier power transitions—the rise of Germany in Europe in the late-19th century and first half of the 20th century.
Admiral Gary Roughead argues that our discussion about the Pacific is too narrowly focused on China. "Our strategic view and the actions and means to support our objectives there must have a wider aperture to get the balance right."
Should the US Be bullish or Bearish on China's Rapid Rise?
Amy Zegart writes that the United States should be concerned not only about a strong China, but also about a weak and unstable one. A key challenge to foreign policy strategists is the uncertainty regarding which scenario will eventually play out.