In this interview with Kharis Templeman, Chris Ford makes the case for why the US needs an "insurance policy" to reduce dependencies and strengthen semiconductor supply chains. He outlines ideas like tax incentives, training workers, gathering supply chain data, and strategic stockpiling of chips. Ford also examines the geopolitical implications of supply chain security, arguing it's about more than just economics and clever technology.
Learn more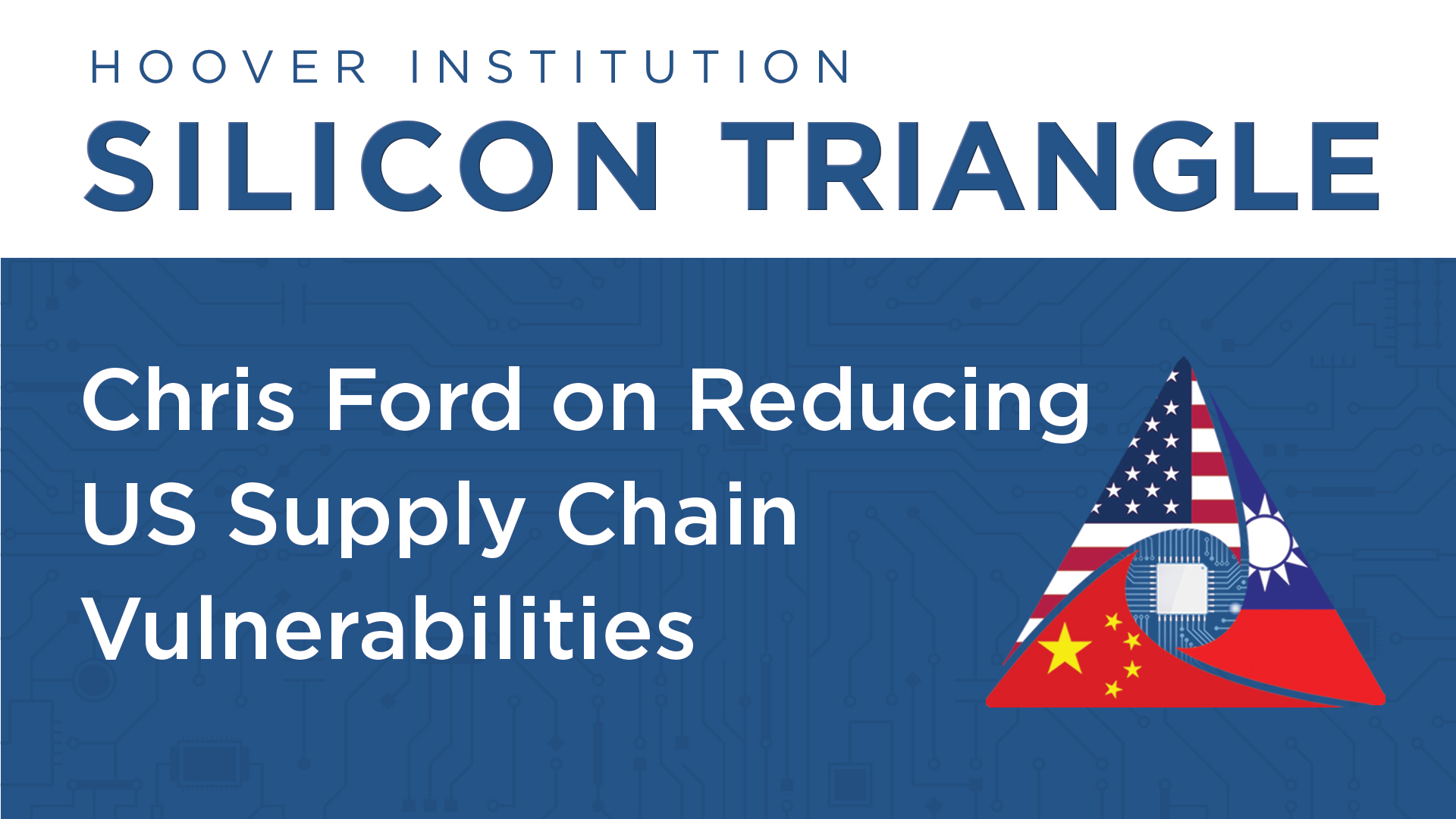 Kharis Templeman is a research fellow at the Hoover Institution and program manager of the Hoover Project on Taiwan in the Indo-Pacific.
Christopher Ford is a visiting fellow at the Hoover Institution and a visiting professor at Missouri State's Graduate Department of Defense and Strategic Studies.
Silicon Triangle: The United States, Taiwan, China, and Global Semiconductor Security is a product of the Working Group on Semiconductors and the Security of the United States and Taiwan, a joint project of the Hoover Institution and the Asia Society Center on U.S.-China Relations.