Hoover Institution fellow Matt Turpin discusses the intensifying competition between the US and China over dominance in the semiconductor industry. He discusses the strategies and policies the US is employing, such as export controls and domestic investment incentives, to try to maintain leadership in advanced semiconductors while limiting China's progress.
Learn more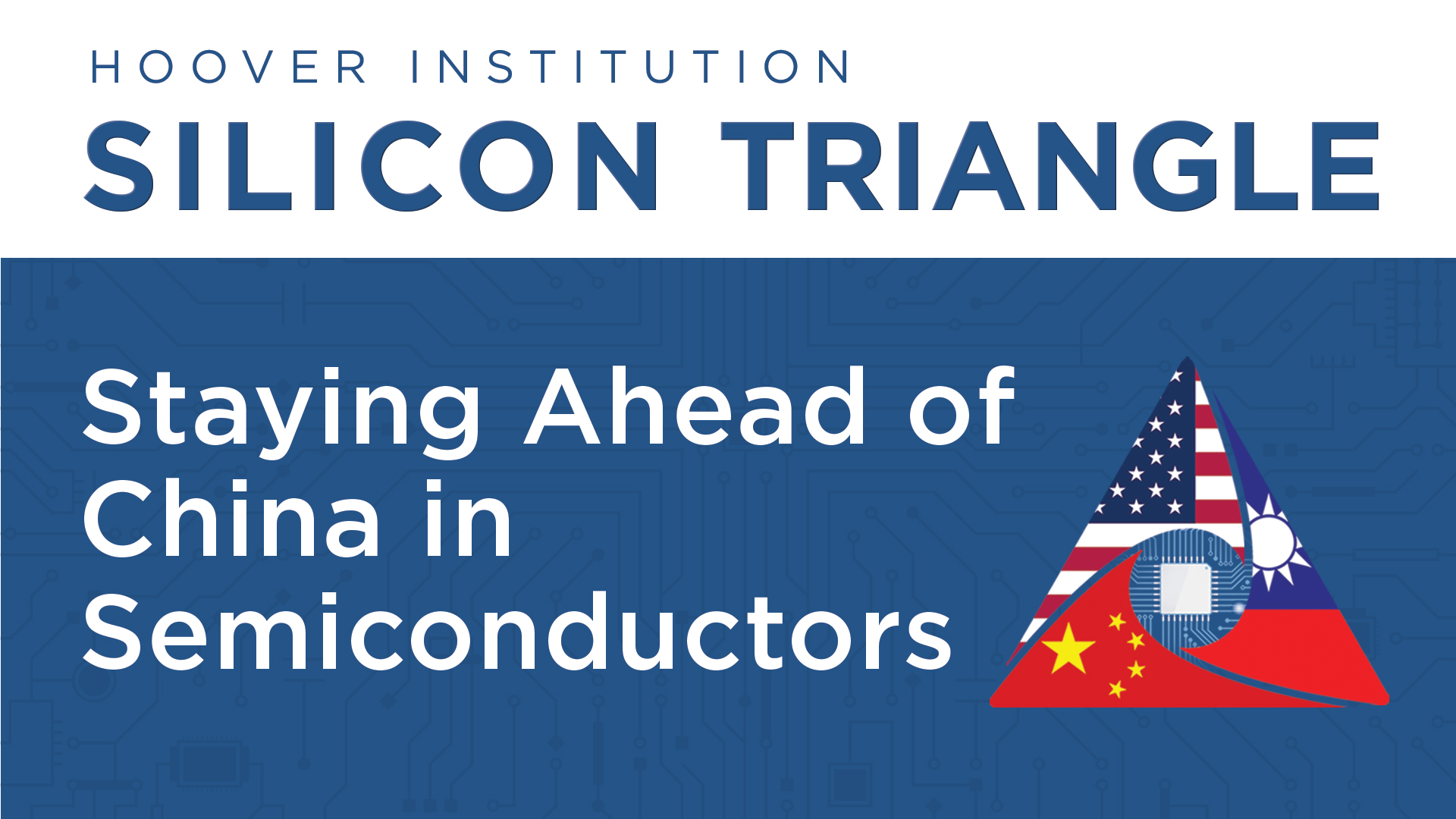 Matthew Turpin is a visiting fellow at the Hoover Institution and a senior advisor at Palatir Technologies. From 2018 to 2019 he was US National Security Council director for China and the senior advisor on China to the US secretary of commerce focused on interagency coordination of US policy toward China. Prior to joining the White House, Turpin served over twenty-two years in combat units in the US Army.
Kharis Templeman is a research fellow at the Hoover Institution and program manager of the Hoover Project on Taiwan in the Indo-Pacific.
Silicon Triangle: The United States, Taiwan, China, and Global Semiconductor Security is a product of the Working Group on Semiconductors and the Security of the United States and Taiwan, a joint project of the Hoover Institution and the Asia Society Center on U.S.-China Relations.
Read "Mitigating the Impact of China's Nonmarket Behavior in Semiconductors" by Robert Daly and Matthew Turpin here: https://www.hoover.org/sites/default/...
To learn more, go to https://www.hoover.org/silicon-triangle