In this episode of Battlegrounds, H.R. McMaster and Ambassador John Sullivan discuss Russia's aggression, its impact on the US and NATO, and the future of Ukraine on Wednesday, July 12, 2023.
Reflecting on Russia's history of aggression and Putin's imperial ambitions, former US ambassador to Russia John Sullivan joins Hoover senior fellow H.R. McMaster to discuss the 2022 reinvasion of Ukraine and its impact on the US and NATO. Drawing on his experience under the Biden administration in the lead-up to the reinvasion, Ambassador Sullivan assesses the current state of the war, its historical similarities with Hitler's invasion of Poland in 1939, the uncertain future facing Putin, and how the war in Ukraine may come to an end.  
Learn more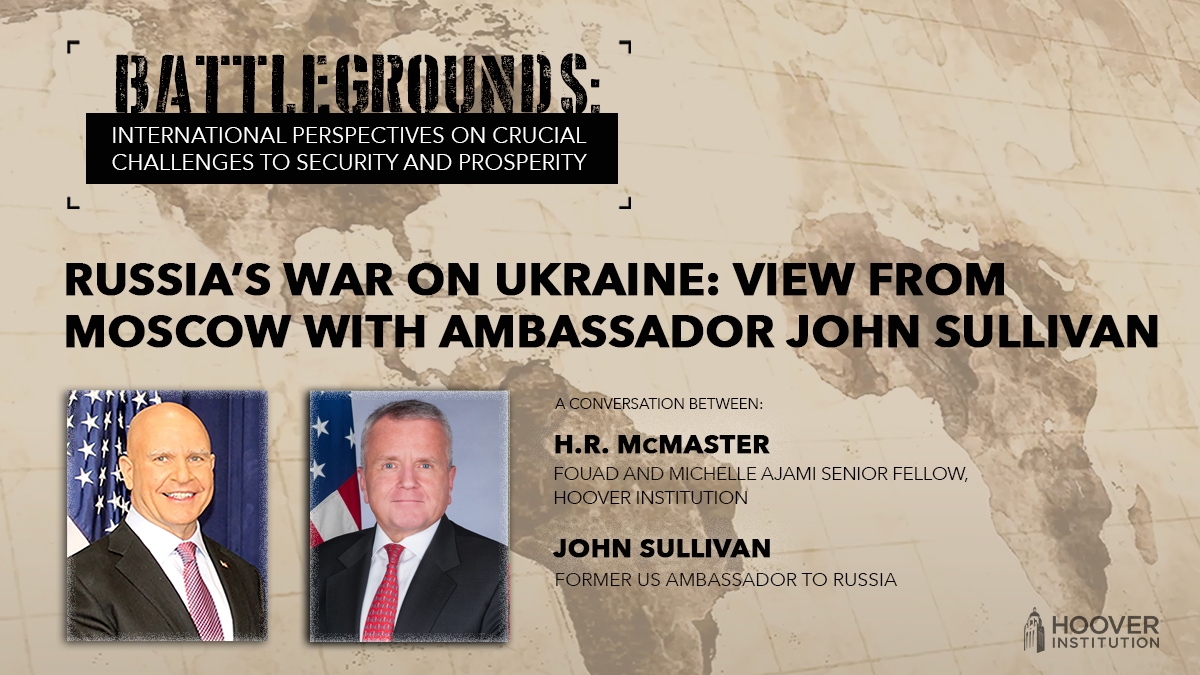 ABOUT THE SPEAKERS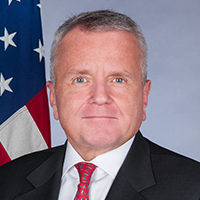 Ambassador John J. Sullivan served as US ambassador to Russia from December 2019 to October 2022 under presidents Donald Trump and Joe Biden. During his tenure, he led the US embassy in Moscow through Russia's 2022 reinvasion of Ukraine. Sullivan completed his law degree at Columbia University and has held senior positions in the Departments of Justice, Defense, and Commerce from the George W. Bush to Obama administrations. He served as deputy secretary of commerce from 2008 to 2009 and chaired the US-Iraq Business Dialogue from 2010 to 2016. Sullivan served as deputy secretary of state from 2017 to 2019. He is a distinguished fellow of the School of Foreign Service at Georgetown University. Sullivan is currently a partner in Mayer Brown's Washington, DC, and New York offices.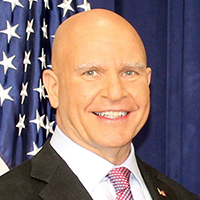 H.R. McMaster is the Fouad and Michelle Ajami Senior Fellow at the Hoover Institution, Stanford University. He is also the Bernard and Susan Liautaud Fellow at the Freeman Spogli Institute and lecturer at Stanford University's Graduate School of Business. He was the 25th assistant to the president for National Security Affairs. Upon graduation from the United States Military Academy in 1984, McMaster served as a commissioned officer in the United States Army for thirty-four years before retiring as a Lieutenant General in June 2018.